A $95,000 investment account gets political
There's a place to express your views about politics, but it's not with your core retirement savings.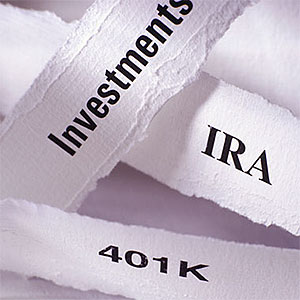 By Ron DeLegge,
U.S. News & World Report
Even though the Standard & Poor's 500 Index ($INX) has once again broken to record highs (just above 2,000) and is now up 164 percent since bottoming in 2009, the unfortunate plight of far too many investors is consistent market underperformance.

In truth, it's alarming whenever a person's investment portfolio has subpar performance. It's especially alarming when that lackluster performance occurs smack dab in the middle of a raging bull market. 
Simply put, if a person's investment portfolio can't perform well during favorable periods, how can they expect to do well during less favorable times? It's delusional to believe, after years of poor performance, a person's portfolio will suddenly change for the better.
This week's portfolio report card is for Charles in Sweetwater, Oklahoma. He's a 66-year-old cattle farmer. 
Charles told me he "doesn't have much gamble" left in him because he "lost his butt" in the 2008 stock market drubbing. He lost money in individual stocks, such as Bank of America (BAC) and Chesapeake Energy Corporation (CHK), during the downturn. 
"I had most of my money in what I thought were safe stocks and diversified, but little did I know. I just panicked and got out at the bottom and never got back in," he says.
Charles self-manages $95,000 scattered among three types of accounts; a traditional individual retirement account, Roth IRA and taxable investment account. Let's examine his investments to see what kind of portfolio report card he receives.  
Diversification. Having an adequately diversified portfolio is not about the quantity of investments you own, but rather, how well your money is divided among a variety of investments with dissimilar characteristics.
Charles has $15,000 invested in physical silver while the remaining $80,000 in his traditional IRA, Roth IRA and taxable account are invested in money market accounts and cash equivalents. Although he has exposure to two major asset classes -- cash and commodities -- he misses stocks, bonds and global real estate.
A 66-year-old farmer's current investment mix:

$15,000 in physical silver
$15,000 in Roth IRA (money market)
 $35,000 in traditional IRA (money market)
$30,000 in taxable account (money market)

Cost. Minimizing investment costs should be every serious investor's priority. Of course, investment portfolios with excessive trading activity or elevated fund expenses are major red flags. But so are portfolios with hidden 12b-1 fees, loads and advisory fees that don't match the extent of the actual advisory work being done.   
Because the bulk of Charles' portfolio is invested in cash, and it's been that way for a while, he doesn't have any issues in terms of cost.
Risk. Charles told me, "What worries me most is this country being $17 trillion in debt, printing worthless money, and not knowing how to play the market." One of Charles' chief problems is that he's focused on the wrong ball.
Instead of worrying about this country's economic problems, Charles should be focused on his own financial needs and the things that he can control in his own life.
His current asset allocation is what I would expect of someone on capital preservation mode, who needs to be 100 percent liquid because he is expecting a major upcoming expense. However, that doesn't appear to fit with Charles' life circumstances or financial situation.
Ultimately, his portfolio's risk and asset mix aren't compatible with his ultra-conservative leanings. The portfolio is excessively conservative, which created a whole new realm of risks Charles never thought about. And that's why his 85 percent exposure to cash and 15 percent to silver doesn't get the job done.  
Tax-efficiency. From what I analyzed, Charles' three investment accounts aren't creating any unfavorable tax burdens. He's still contributing $6,500 to his IRAs, so he gets some tax deductions there too. 
Eventually, his plan is to tap his traditional IRA in 4 ½ years by withdrawing the required minimum. Since the traditional IRA has only $35,000, he won't get much money. Thankfully, he has enough income from his other businesses and ventures to survive.
Performance. How did Charles' combined portfolios perform compared to a portfolio of passive index exchange-traded funds with exposure to the five major asset classes? The yardstick portfolio I assembled, that matches his age, risk profile and life circumstances, returned almost 8 percent over the past year versus his portfolio's 0.15 percent return. That's a Grand Canyon difference in underperformance.
Summary. The final portfolio report card for Charles' combined investment accounts is an "F." He flunked in nearly every category that mattered. 
His portfolio's biggest weakness is that its concentration is in just two asset classes -- cash and commodities -- which is under-diversified and incompatible with his true risk profile. If he fixes these crucial areas, it should help his portfolio's performance in the long-run.
Market timing, hunches, dart-throwing and political views have absolutely no place in a person's core investment portfolio. Stop already. Save that stuff for your non-core investment accounts -- or your risk capital, which is the money that you can afford to lose.
The sanctified hour has arrived for Charles to take responsibility and control of his investments. "F" is an unacceptable score in any year, and I want him to end his streak of missed opportunities and poor decision-making. Can he do it? I sure hope so.  
Ron DeLegge is the founder and chief portfolio strategist at ETFguide.com. He invented the Portfolio Report Card to help people understand the strengths and weaknesses of their investment portfolios so they can make better choices. Ron is also a radio host of the Index Investing Show and author of  "Gents With No Cents: A Closer Look at Wall Street, its Customers, Financial Regulators and the Media."
More from U.S. News & World Report
DATA PROVIDERS
Copyright © 2014 Microsoft. All rights reserved.
Fundamental company data and historical chart data provided by Morningstar Inc. Real-time index quotes and delayed quotes supplied by Morningstar Inc. Quotes delayed by up to 15 minutes, except where indicated otherwise. Fund summary, fund performance and dividend data provided by Morningstar Inc. Analyst recommendations provided by Zacks Investment Research. StockScouter data provided by Verus Analytics. IPO data provided by Hoover's Inc. Index membership data provided by Morningstar Inc.
ABOUT
Top Stocks provides analysis about the most noteworthy stocks in the market each day, combining some of the best content from around the MSN Money site and the rest of the Web.
Contributors include professional investors and journalists affiliated with MSN Money.
Follow us on Twitter @topstocksmsn.