A look at who owns Twitter
2 billionaires are among the biggest holders of shares as the social media company heads to an IPO.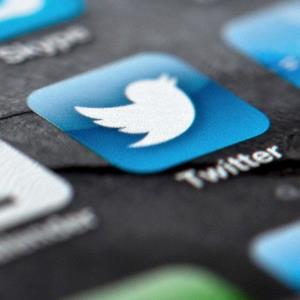 By
Ryan Mac, Forbes Staff
After submitting its initial public offering document confidentially last month with the Securities and Exchange commission, Twitter unveiled its filing on Thursday to the rest of the world.

Along with dispelling uncertainties on everything from annual revenues to the company's ticker symbol ("TWTR"), the San Francisco social media company's S-1 filing provided enlightenment to another important question: Who owns Twitter?
Early speculation provided little clarity on the ownership structure of Twitter, whose four co-founders and host of investors made it difficult to pin down who had the most to gain -- or lose -- on an IPO. Thursday's revelation makes it all the more clear.
Among the biggest holders of Twitter shares are two billionaires, one newly-minted after his stake in the company was revealed in the SEC document. Twitter cofounder and current board member Evan Williams joins the 10-figure fortune club with an estimated net worth of about $1.4 billion, most of which is derived from his 12% stake in the 140-character microblogging firm.
Through various trusts and an LLC, Williams owns nearly 57 million of the 472 million outstanding common shares, making him the largest individual shareholder in the company. At $19.80 per share, which was approximately what Twitter shares were trading around on secondary markets in late June, Williams' stake is currently worth more than $1.1 billion. (Parse through the calculations
here
.)
The 41-year-old Williams maintains the largest stake of the company's four co-founders because of his early role in financing the company. He had invested in, and worked at, podcasting firm Odeo, which Twitter was spun out of in 2006. When Twitter separated into its own service, Williams not only helped to bankroll the company, but also bought back assets in failing Odeo from early venture investors. According to a story from Reuters published Thursday, he previously sold a 10% stake in Twitter in 2010 to little-known media investor Suhail Rizvi for $340 million.
Rizvi's New York-based private equity firm, Rizvi Traverse, was also listed on the S-1 as a 5% stockholder, though its exact stake was not yet disclosed.
Current chairman Jack Dorsey holds about a 4.7% equity stake, not including options, according to the S-1. The company's first CEO and the originator of the basic idea of Twitter, Dorsey owns about 22.2 million shares that are worth a total of more than $439 million. Interestingly while he maintained financial control over the stake, the man simply known as "@Jack" on Twitter had ceded voting control of his shares to Williams in the company's private years. A voting agreement that was revealed in the SEC filing noted that Williams would maintain voting control over Dorsey's shares until the completion of the IPO.
Dorsey, also the co-founder and CEO of mobile payments company Square, was already a billionaire due to the success of his second company. His total net worth is now an estimated $1.5 billion, up from $1.3 billion in September when we published the ranks of the Forbes 400.
Dick Costolo, Twitter's CEO, only controls about 566,000 shares, but owns options that would allow him to attain more than 6.7 million shares in the company in coming months. As head of the company since late 2010, he would own around 1.6% of the company if he were to exercise all available options by the time of the IPO, which is expected to happen in November. Among the firm's other executives, Adam Bain, president of global revenue, holds options that would allow him to receive more than 1.7 million shares prior to the public offering.
Interestingly, while several venture capital and private equity firms are listed as 5% shareholders, Twitter's S-1 does not disclose exact stakes. Among those mentioned in that group include Spark Capital, Union Square Ventures, Rizvi Traverse and billionaire Yuri Milner's DST Capital. Benchmark Capital's Peter Fenton, who sits on the board, maintains voting control of nearly 31.6 million shares for his Menlo Park, Calif., firm.
Individuals that will benefit from the IPO but are not listed on the S-1 include venture capitalist Chris Sacca, who connected Twitter to Rizvi Traverse and also invested early in the company. Saudi billionaire Prince Alwaleed Bin Talal Alsaud told Reuters in September that he had invested $300 million in late 2011 and did not plan to sell any shares in the public offering. A semi-frequent tweeter who follows no one, Alwaleed commenced his use of the service in March by stating in 137 characters: "The Private Office of HRH Prince Alwaleed Bin Talal announces the commencement of HRH's Official account where HRH will be tweeting soon."
Other well known figures with stakes in the company include venture investor Marc Andreessen, who was an angel investor, as well as his fellow Netscape co-founder and billionaire Jim Clark, who told FORBES in September that his shares in the company were worth about $150 million.
Among those not listed on the S-1 include co-founders Biz Stone and Noah Glass. Stone left Twitter in 2011 to work with Williams on new projects at incubator the Obvious Corporation. He did attend a Thursday address to company employees along with Dorsey and Williams before the IPO filing was released to the public. Glass did not attend. Previously a co-creator of Odeo, Glass is the oft-forgotten fourth co-founder who was pushed out of the company in 2006. He will likely miss out on any IPO gains for a company he helped create. His wistful bio on Twitter says it all.
"I started this," it reads.
More On Forbes

For a Company that's suppose to be the biggest thing since slice Bread, where are all the posters. Fast Money yesterday and the regular show today has poked some meaningful holes in the Twitter Story. That will hardly stop the Pump Parade.

I find it kind of surprising at the lack of actual shares some of these Guys own. Any group of founders of a truly successful Company should already have at least 51% control of the shares of their Company. Also, this company hasn't made a profit since inception. They will likely attempt to do so via acquisitions. That's a dirtly little secret the Talking Heads rarely talk about.


Are you sure you want to delete this comment?
DATA PROVIDERS
Copyright © 2014 Microsoft. All rights reserved.
Fundamental company data and historical chart data provided by Morningstar Inc. Real-time index quotes and delayed quotes supplied by Morningstar Inc. Quotes delayed by up to 15 minutes, except where indicated otherwise. Fund summary, fund performance and dividend data provided by Morningstar Inc. Analyst recommendations provided by Zacks Investment Research. StockScouter data provided by Verus Analytics. IPO data provided by Hoover's Inc. Index membership data provided by Morningstar Inc.
ABOUT
Top Stocks provides analysis about the most noteworthy stocks in the market each day, combining some of the best content from around the MSN Money site and the rest of the Web.
Contributors include professional investors and journalists affiliated with MSN Money.
Follow us on Twitter @topstocksmsn.