A tale of 2 biotechs under $10
The sector is filled with speculation, risk, and potentially high reward. The fate of these 2 companies illustrates this.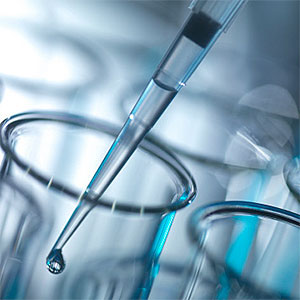 By Dana Blankenhorn
What oil was in the 1930s, biotech is now.
It's a world of wildcatters, only instead of searching for huge pools of oil underground, these wildcatters are trying to bring lifesaving drugs worth billions of dollars to market. Better yet, families of drugs.
The payoff is usually a buyout by a larger company, as with Onyx Pharmaceuticals (ONXX), now studying buyout offers in the wake of its success with Nexavar, an anticancer drug.
Through the 20th century, and again from 2002-2003, Onyx traded for less than $10. Following the rejection of an offer from Amgen (AMGN), it's now trading at about $127 a share.
This was also the dream of Dendreon (DNDN), one of the first stock stories I began following closely upon moving from a tech to a finance beat in 2011.
Dendreon makes Provenge, a drug for prostate cancer, and back then it was a $40 stock, with bulls like Dr. Theodore Cohen pounding the table for it in commentary on the Internet.
As I wrote at the time at Seeking Alpha, I was skeptical about Dendreon, noting that management was asking insurers to pay $93,000 for a treatment that was shown to extend the life of late-stage cancer patients by just a few months.
Bulls such as Dr. Cohen called that view ghoulish, and maybe it was, but allowing any unlimited draw from a limited pool of funds is a game that's bound to end in tears, as I noted in my comments.
The good times ended in August, 2011, as our Adam Feuerstein reported, over reimbursement issues (TheStreet). Now, with the stock trading for less than $5, the bears are getting their turn, with one asking in an online commentary recently whether it's time to give up on the stock.
While hopeful about sales in Europe, the fact is Dendreon now faces two competitors, Johnson & Johnson's (JNJ) Zytiga and Medivation's (MDVN) Xtandi.

Back when Dendreon fell, Sangamo Biosciences (SGMO) was selling for about $4.50 a share. It's now more than double that, at more than $9.50, on a class of drugs called ZFPs, which can be used to modify DNA sequences to turn genes on or off. (Even at its current price, Sangamo's market cap is less than Dendreon's.)
Sangamo's first such drug, SB-728, is meant to fight HIV/AIDS. The company hopes the drug can make people resistant to the most common form of the infection.
What really has analysts excited is the prospect that a ZFP could deactivate the extra gene responsible for Down Syndrome, which the CDC estimates affects one in every 691 babies born in the U.S.
But it's not just Down Syndrome that excites investors in Sangamo. If ZFPs can be engineered against both inherited and acquired genetic defects, it could prove an incredibly valuable technology.
That's speculative, but speculation is what the biotech market is made of. As I am not an analyst, my targets in the chart above are pure speculation. My guess is that Dendreon will be at $10 a year from now and Sangamo at $12. But that could change if Dendreon gets the right to sell Provenge for earlier-stage cancers, or is Sangamo has a problem in one of its trials.
Any drug therapy goes through a series of trials, testing whether it can work, whether it can work in a lot of cases, and whether it can work without side effects that are worse than the disease. Drugs also go through a gauntlet of government agency approvals, in both the U.S. and Europe, and even then they may be recalled later because of side effects.
Once Big Pharma gets involved, the chances of a drug's success are high, but there's still no certainty. So this is always going to be an area filled with speculation, both hope and despair in uneasy balance. You can make big money in biotech, just know what you're getting into.
At the time of publication, the author had no investments in companies mentioned here.
More from TheStreet.com
DATA PROVIDERS
Copyright © 2014 Microsoft. All rights reserved.
Fundamental company data and historical chart data provided by Morningstar Inc. Real-time index quotes and delayed quotes supplied by Morningstar Inc. Quotes delayed by up to 15 minutes, except where indicated otherwise. Fund summary, fund performance and dividend data provided by Morningstar Inc. Analyst recommendations provided by Zacks Investment Research. StockScouter data provided by Verus Analytics. IPO data provided by Hoover's Inc. Index membership data provided by Morningstar Inc.
ABOUT
Top Stocks provides analysis about the most noteworthy stocks in the market each day, combining some of the best content from around the MSN Money site and the rest of the Web.
Contributors include professional investors and journalists affiliated with MSN Money.
Follow us on Twitter @topstocksmsn.