A tireless Kimberly-Clark
With its unflagging value creation, the company illustrates why this market is such a tough short.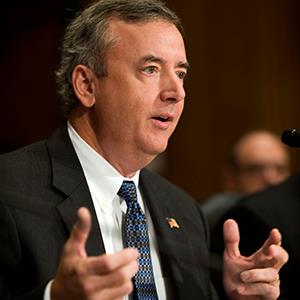 Kimberly-Clark (KMB) management doesn't understand the rules. Don't they know that

Kimberly is just a dumb bond-market-equivale​nt play? Don't they know there's not supposed to be any real growth? Don't they know that the company is overvalued and helpless? Don't they know, most of all, that they aren't supposed to take radical action to bring out shareholder value, like they did last night when they annoucned a spin-off of the company's capricious healthcare unit?
That kind of value creation isn't supposed to happen. It's downright unfair to the bears!
Sometimes I actually feel these are the thoughts that go through the minds of those people who think the only thing that matters to the rising prices of stocks is what the Federal Reserve does. The thinking goes like this: Without lower rates, no one would pay 19x earnings for a 5 percent grower, and Kimberly is only where it is because of that higher dividend.
That's why, for example, of the nine major Wall Street firms that follow Kimberly, there isn't a single buy recommendation. There are six holds and three sells. This for a $42 billion company with fantastic brands whose shares have risen 30 percent so far this year.
There's no sponsorship whatsoever here, and I believe this is partly because the analysts are just waiting for the Fed to taper quantitative easing and for the stock to fall apart.
In the meantime the company, led by the terrific Tom Falk, is constantly trying to figure out how to bring out value in a slower-growth environment. Kimberly is a relentless cost-taker-outer. It is willing to end price wars if necessary by walking away from lower-margin business, as it did in Europe not long ago. Now it is even willing to part with a business that was, at one point, viewed as integral to the diversification away from tissue and diapers, yet has by now developed into a hard-to-manage play that brings down the entire growth rate of the company.
These analysts, and the negativists about Kimberly, seem to not understand the power of the coach to change up the team. They look at Kimberly as this static beast. They don't see that the company's goal is to return capital to shareholders in an aggressive way while still funding all the profitable growth that is necessary. The company gets little to no credit from the analysts for what it has done. But the stock itself has been a horse because of all of the actions it has taken, including a consistent boosting of the dividend while it has shrunk the share count by about 8% over the last few years.
Kimberly-Clark is an illustration of why this market is such a tough short. People keep leaving Kimberly, and analysts don't trust it, because of that future tapering. As for Kimberly's management, it doesn't care about tapering either way. It cares about bringing out value, as it did last night. Given the track record, I am siding with management. But, then again, what do I know? I am just a small-minded guy who pays attention to the work Tom Falk does -- not to the work of the big-time strategists who hang on the word of every Fed minion out there. I guess I am just old-fashioned, both in my style and in my belief that what matters isn't sounding smart -- it's making money.

At the time of publication, Action Alerts PLUS, which Cramer co-manages as a charitable trust, had no positions in the securities mentioned.


More from TheStreet.com

Sure Kimberly C. is a good Company, but always get a kick out of the pushes when on the "same day"  it hits a new "52 week high"....
When we needed this info, was when we could have gotten in on some of the growth along with the dividend of around 3% which is decent but could pay a smidge more to catch up with the stock price and earnings or EPS...
Last December about $82 a share now $110-111, new 52w high...probably all time high??
Earnings of around $5 bucks with an .81 dividend of near 3% or less.
And that's why analyst aren't jumping up and down pushing it..
It is a recessionary type stock, with usually pretty good recovery...But at this time it's ripe for selling and not buying, because it could take a hit, with any bad moves..

Like I have said many times about the FED.  It, the FED, needs itself to be in the spotlight constantly.  These folks may have crossed the path to seeing themselves as celebrities rather than stuff shirt bankers.  Just imagine the trillions of dollars waiting to turn on a single FED statement. It was much easier to believe in stock valuation formulas before the FED injected itself into the equation and now we have another market bubble.  This crap has been going on constantly for the last twenty years.  To have this much power to sway huge amounts of sentiment with fiat dollars. Fake money mind you, used as a tool to create a more positive investment sentiment. Excuse me but is this really healthy and necessary for the citizens economy?

Haven't got any time to talk about the FED....They know where they are going...So Do I...
Yellin will be confirmed, pretty much following Bernanke's progress...La dee da, la dee da.
Rome, Buffet has been involved in oil for a long time he and Berk are just re-adjusting positions in the Sector....Pared off a some positions of ConocoPhillips and added Exxon instead..
Probably has others also?
His Railway company BNSF has been hauling a lot of oil and/or products, because of lack of pipelines in some places..
And I believe BERK may have some positions in pipelines too??  

Don't think we will bust the 16K mark today, but stranger things have happened.
May not do it next week and hold it or above ??
We had upward moves in the DOW now for about 6 weeks since 10/4, that's a long stretch.
Same with Nasdaq until the last couple weeks, staying about even..
The S&P has been with the DOW in a more conservative mobility, gaining smaller share per week.
There has been similar cycles for about a 3 weeks period, before we have a turn back or minor correction...Has went on for months...So at 6 weeks, we might see that drop next week ??
Sometimes just 3-4 issues or components on the DOW can drive it positive..
But on the S&P there is a lot less chance of that showing a miss-trend.
In our portfolios or holdings there has been some volatility the last couple weeks in several positions with others reaching new highs....This last or past week has been exceptional...
So I really expect a minor correction next week.
And much of the News or Media coverage the past 10 days or so has been somewhat positive for the Markets;.... That can't last forever. imo.
Are you sure you want to delete this comment?
DATA PROVIDERS
Copyright © 2014 Microsoft. All rights reserved.
Fundamental company data and historical chart data provided by Morningstar Inc. Real-time index quotes and delayed quotes supplied by Morningstar Inc. Quotes delayed by up to 15 minutes, except where indicated otherwise. Fund summary, fund performance and dividend data provided by Morningstar Inc. Analyst recommendations provided by Zacks Investment Research. StockScouter data provided by Verus Analytics. IPO data provided by Hoover's Inc. Index membership data provided by Morningstar Inc.
ABOUT
Top Stocks provides analysis about the most noteworthy stocks in the market each day, combining some of the best content from around the MSN Money site and the rest of the Web.
Contributors include professional investors and journalists affiliated with MSN Money.
Follow us on Twitter @topstocksmsn.