Ackman drama: Did J.C. Penney just hit rock bottom?
Whether the activist investor's decision to quit the board was voluntary or not, the fact that the chain of events leading to his departure became so public is a sign of just how bad things are at the retailer.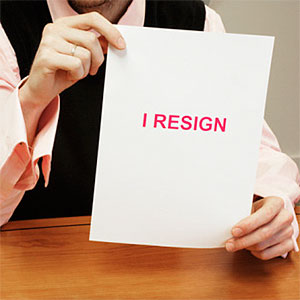 By
Suzanne McGee
For most of the U.S. retailing industry, Wednesday's headlines brought something to savor, even celebrate: the news that retail sales climbed another 0.2% in July, while the data for June was revised upward to show growth of 0.6%. 
Once seasonal and very cyclical factors, such as gasoline and building products, were removed from the mix, the data looked even better, suggesting that retailers have the wind at their backs as they head into the crucial back-to-school shopping season -- second only to the year-end holidays as a source of both revenues and profits.
Then there is
J.C. Penney
(
JCP
), where a battle between activist investor Bill Ackman and his fellow board members reached a point of no return. 
Ackman stepped down from the struggling retailer's board, the latest development in a very public squabble about the company's CEO search. Ackman's hedge fund, Pershing Square Capital, still owns about 18% of the company, though, so he's likely to remain a key player at the company.
Whether Ackman's decision was voluntary or not, the fact that the chain of events leading up to the departure became so public is startling -- and a sign of just how bad things are at J.C. Penney. While some analysts have suggested that Ackman's resignation clears the way for the board to concentrate on what it needs to do to save the iconic retailer from complete collapse --starting with recruiting a new CEO -- the market doesn't seem to see it in that upbeat a light: in trading on Tuesday, J.C. Penney's stock plunged another 3.7%, hitting a fresh 52-week low. The shares continued their slide Wednesday, though they were paring losses Thursday.   
While other retailers have benefitted from modest to healthy gains in same-store sales, the confusion surrounding Penney's strategic direction has taken a toll on customer loyalty and caused shoppers to drift away to the host of other retailers, online or bricks and mortar, vying for their business. "They are one of those retailers that seems almost eager to donate its market share to its rivals," says one retail industry analyst. Companies like
Target
(
TGT
) might want to consider sending flowers and chocolates to Ackman and his fellow board members.
It has been three years since Ackman started snapping up shares in Penney, convinced that he could execute a turnaround in the retailer's fortunes. Alas, the individual he chose to oversee the overhaul, and even publicly labeled the Steve Jobs of the retail industry, ex-Apple exec Ron Johnson, turned out to be a failure in the post. Far from focusing on Penney's customers and what they wanted and expected the store to be, he instead decided to make Penney trendier.
Accordingly, he banished discounts, alienating existing customers, and when the turnaround didn't draw droves of hipsters in quest of affordable merchandise, same-store sales plunged by 25%. Ackman backed Johnson until long after nearly everyone else had given up hope that the CEO could work Apple-style magic on the stodgy old-fashioned department store. Eventually, though, even Ackman had to concur with the decision to oust Johnson last year. That move may have been too little, too late.
It's highly unusual for the furious rift between Ackman and his fellow Penney directors to have become so public.
Starbucks
(
SBUX
) CEO Howard Schultz captured what a lot of other veteran board directors said privately when he told CNBC's Maria Bartiromo that the decision by Ackman to release two letters he had sent to his fellow Penney directors was "a despicable act" and "irresponsible." One of those letters demanded that the board replace interim CEO Mike Ullman within six weeks; the other asked chairman Tom Engibous to step down as well, since he had lost Ackman's confidence.
Schultz, it must be said, completely lost his cool. Ackman and Johnson "pulled off this strategy that has fractured the company and ruined the lives of thousands of J.C. Penney employees and fractured shareholder value," he said. It's possible that at least part of his ire stems not from Penney's own woes, but from Ackman's diss to Ullman, who is also a member of the Starbucks board.
Schultz's rhetoric highlights a reality of corporate governance, though: Rightly or wrongly, directors tend to have each other's backs in tough times. That's how they can keep working to try to salvage a company like Penney that is battling for its survival. A public declaration that essentially calls the board lackadaisical and charges that it's failing to act in the best interests of shareholders invites eager lawyers to sue not just the company but the directors themselves.
Clearly, the actions (or inaction) of the board members should be scrutinized, along with those of Ackman, Johnson and Ullman. The sum total of their decisions has been to bring a retailer facing some headwinds to the brink of total collapse. But this kind of public calling-out on Ackman's part could end up making serving on the board of any company facing challenges a more risky proposition, and thus one even less likely to appeal to those best suited to the task. Those top candidates and happen to be the ones who have their pick of board seats.
The current J.C. Penney directors are, at least for now, locked into backing Ullman, who struggled to solve the company's challenges as CEO from 2004 until 2011, prompting Ackman's involvement. But they must find a way forward. Returning to the old strategy isn't an option, and Johnson's ideas weren't working. Attempts to blend the two approaches in a kind of makeshift way has simply left both shoppers and Wall Street confused. J.C. Penney is left with few leaders that have a lot of credibility, and not much time left to maneuver.
Nor is the bad news at an end: Next week brings the release of the company's quarterly results. Wall Street is predicting that Penney will announce a loss of $1.07 a share, compared to a loss of only 37 cents in the year-earlier period, with revenues plunging again.
Suzanne McGee is a columnist at The Fiscal Times. Subscribe to The Fiscal Times' FREE newsletter.
More from The Fiscal Times
DATA PROVIDERS
Copyright © 2014 Microsoft. All rights reserved.
Fundamental company data and historical chart data provided by Morningstar Inc. Real-time index quotes and delayed quotes supplied by Morningstar Inc. Quotes delayed by up to 15 minutes, except where indicated otherwise. Fund summary, fund performance and dividend data provided by Morningstar Inc. Analyst recommendations provided by Zacks Investment Research. StockScouter data provided by Verus Analytics. IPO data provided by Hoover's Inc. Index membership data provided by Morningstar Inc.
ABOUT
Top Stocks provides analysis about the most noteworthy stocks in the market each day, combining some of the best content from around the MSN Money site and the rest of the Web.
Contributors include professional investors and journalists affiliated with MSN Money.
Follow us on Twitter @topstocksmsn.