Alcoa's down but not out
The stock is at brutal lows and has just been kicked out of the Dow. But there's more to the story here.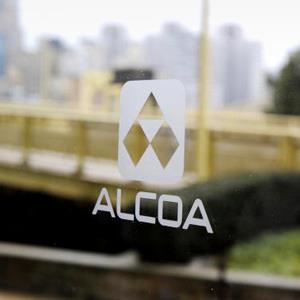 By Richard Saintvilus

NEW YORK (TheStreet) -- To say it's been a bad year for Alcoa (AA) would be a gross understatement.

Not only is the company's stock trading at near 52-week lows due to a brutal aluminum pricing environment, but the aluminum giant -- considered the "lead-off hitter" in each earnings season -- was recently downgraded to sell by Deutsche Bank analyst Jorge Beristain, who also lowered his price target to $5.50.

Essentially, in the week Alcoa reports its third-quarter earnings results, Beristain believes the company, even at its 52-week low, is overvalued by 30%. To add insult to injury, Alcoa, long a Dow Jones industrials ($INDU) component, was recently booted out of the index.
As much as I've always liked this company and still do, I'm not going to make excuses for the company's performance or what Alcoa has become. But I disagree with those who consistently expect Alcoa to somehow manufacture growth out of thin air, especially when global demand for aluminum just isn't there.

While Beristain is justified in reducing his earnings estimates and price outlook for aluminum by 12% to 13% for 2014 and 2015, Alcoa's management has always remained upbeat about the company's prospects, saying recently it expects 7% demand growth in aluminum for this fiscal year. This outlook was 1% better than what the company guided for all of 2012.

So, while there is still plenty of doom and gloom out there being spewed among Street analysts, it shouldn't be discounted that the company's recent investments in areas like China have begun to pay meaningful dividends. In fact, management expects China to account for roughly 50% of its projected demand growth.

Besides, it's not as if the company's recent results have swayed that drastically from prior guidance or what the Street has expected. Take, for instance, the June quarter. Aloca posted revenue of $5.85 billion, which beat Street estimates of $5.82 billion. Remarkably, the beat arrived even as sales slipped by about 2%.

Here, again, soft production shipments had a considerable impact on the company's performance. But even with the perpetual weak prices of aluminum, Alcoa's management continues to make the best of a bad situation. It's true that "looking on the bright side" has been a recurring theme. But even though the Street expects Alcoa to post a 2% decline in revenue on Tuesday, I don't believe the poor aluminum industry is a valid reflection of how well-managed Alcoa really is.

That said, I won't begrudge anyone who has held on to this stock faithfully for turning bitter. But given Deutsche Bank's recent downgrade and Alcoa's banishment from the Dow, investors should separate the company's absolute performance from the industry's persistent struggle. I believe this is the only way to truly appraise Alcoa's underlying value.

Likewise, investors should begin to put just as much emphasis on Alcoa's segmental performances as they do on revenue growth and aluminum demand. Unlike most, I'm not holding my breath expecting better revenue growth and a spike in aluminum pricing. While there have been some slight improvements over the past couple of year, there aren't going to be any miracle's here.

With that in mind, I believe the only way to assess the company's near-term performance, aside from improving cash flow, is to dissect Alcoa's after-tax-operating-​income (ATOI) results from within the company's segmental performances. On Tuesday, investors should look for a meaningful climb in not only earnings per share, but also adjusted Ebitda margin.

Even if Alcoa's revenue decline by the expected 2%, if the company shows any improvement in ATOI and adjusted Ebitda along with lower operating expenses, what you will then find is that even amid the sluggishness, management still figured out ways to increase the overall value of the company.

So, while I do respect Deutsche Bank's opinion, I would still be a buyer here on any dip seen in this stock.

At the time of publication, the author held no position in any of the stocks mentioned.

More from TheStreet.com

As someone who spent 10 years that their flagship plant in Iowa, let me tell you the Alcoa management team is totally clueless on how to operate a good business.
Let me show you the examples.
1. Did you know that when the board travels to the Davenport works plant for visit that they fly into Des Moines then take a helicopeter ride to Davenport only to then return to Des Moines to spend the night.....why..I don't know why...the president of the country flies into Moline all the time and its good enough for him.
2. They put diversity ahead of everything else, all promotions and such are based on your color, race or sexual preference first....old whites guys just go to the end of the line.
3. It is impossible to keep and retain good quality people because of item number 2. For a company that touts themselves as world class they should not experience the high turnover they are....as much as 50% in their technical people.
When I hired in to the technical group there were about 40 that started with me over a span of 6 months.....today there is less than 5 of that 40 left...keep in mind these are the highest paid people in the plant, some were earning while I was there as much as 6 figures a year.
The moral is bad, turnover is bad and the direct management is bad...all of this belong totally to the upper management.....until​ that changes you won't see Alcoa's stock move upward....in fact the stock is down since the last split in 2000 when it went from 80 to 40.....to where it is today at under 10.
Are you sure you want to delete this comment?
DATA PROVIDERS
Copyright © 2014 Microsoft. All rights reserved.
Fundamental company data and historical chart data provided by Morningstar Inc. Real-time index quotes and delayed quotes supplied by Morningstar Inc. Quotes delayed by up to 15 minutes, except where indicated otherwise. Fund summary, fund performance and dividend data provided by Morningstar Inc. Analyst recommendations provided by Zacks Investment Research. StockScouter data provided by Verus Analytics. IPO data provided by Hoover's Inc. Index membership data provided by Morningstar Inc.
ABOUT
Top Stocks provides analysis about the most noteworthy stocks in the market each day, combining some of the best content from around the MSN Money site and the rest of the Web.
Contributors include professional investors and journalists affiliated with MSN Money.
Follow us on Twitter @topstocksmsn.