Americans prefer real estate and gold over stocks
As the market wades through what many people hope is a sixth bull year, some have grown nervous about how long the run can go.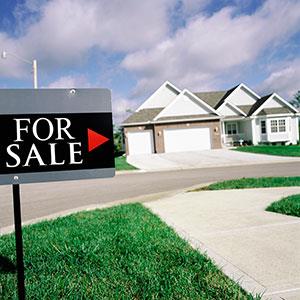 By Barbara Kollmeyer,
MarketWatch
You can keep your gold and stocks because there's no place like home for my money.

That seems to be the gist of a recent survey from Gallup, in which Americans picked real estate as the cream of the the long-term-investment​ crop. 
Their other choices were gold, stock and mutual funds; savings accounts and CDs; or bonds. Some 30 percent of those polled picked real estate, versus 24 percent each for gold and stocks, while 14 percent gave savings accounts/CDs the nod and just 6 percent said bonds were the way to go. 
The bond drag is not too surprising considering how investors have been fleeing funds like the Pimco Total Return Fund (PTTRX). Bonds have also been a consistent nonfavored option in the Gallup poll. This marked the first year gold was included as an option in the Gallup survey of 1,026 adults aged 18 and older.
Real estate also earned top billing among investors in the same survey a year ago, with stocks trailing slightly.
As the market wades through what many hope is a sixth bull year, some have grown nervous about how long the run can go. Indeed, Gallup said recent volatility in the stock market may have tarnished stocks' image as the best long-term investment option, according to the survey, conducted April 3-6 and published April 17.
Gallup said rising house prices are just one reason Americans are putting their bucks back into houses. In 2002, during the real-estate boom that came ahead of the mortgage crisis -- and before gold was offered as an option in the poll -- half of respondents gave real estate the best-investment nod. Sales trends for new homes are at low levels, while prices have run up more than 13 percent over the past year.
But do investors really know what they're talking about? Mitchell Tuchman, writing for MarketWatch, was recently beating the drum of that good old balanced portfolio cause. He used these numbers, which show 20-year annualized returns of a variety of asset classes through 2012, to back his case:
REITs: 11.2 percent
Gold: 8.4 percent
S&P 500: 8.2 percent
Bonds: 6.3 percent
Homes: 2.7 percent
Tuchman maintained that investors need a well-built portfolio that contains real estate and gold, but in small amounts, and should hold U.S. stocks and bonds balanced against a saver's time horizon, plus a dollop of fixed income to dampen the occasional reversal. On the downside, they can't invest for themselves without fumbling, nor is Wall Street doing a very good job.
Meanwhile, back to the survey, which also shows that, lower down the food chain, an average American's idea of the best investment option changes.
That real-estate-as-top-p​ick view largely applies to upper-income Americans, living in households with incomes of $75,000 and over. Gallup found that 31 percent of those in the lower-income bracket -- living on less than $30,000 -- believe gold is the best investment option, followed by real estate, at 28 percent, and stocks, at 13 percent. Gold turned into a pretty lousy investment for many last year, though it is picking up a bit this year.
In between, those on incomes of $30,000 to $74,999 give gold, stocks and real estate equal billing at 26 percent. And unlike those in the upper-income bracket, those in this group afford savings accounts/CDs a bigger chunk of their vote -- 16 percent and 17 percent, respectively, versus 7 percent for the $75K-and-up crowd.
Young Americans -- those between 18 and 29 years old -- give real estate, gold and stocks nearly equal favor, at 25 percent, 21 percent and 24 percent, respectively. But 23 percent also say savings accounts/CDs are the best investment choice.
More from MarketWatch

  The main reason to hold a little gold and silver in todays world is If (maybe I should say when) the dollar is unpegged as the world reserve currency gold will explode vs the dollar. Putin has already confronted China to that end but China refused at this time.
  China's currency comes tradable, I think in 2015, and some think they will push for their currency to be the reserve currency. I and others think they will more likely use there tradable currency and their huge gold and silver holdings, wihich is much larger than reported,  to pressure the IMF to make a new  world currency from a currency basket weighted by hard asset backed currencies vs debt laden currencies. Not good for the US dollar.
 By the way Putin is building a new nat gas pipe line to China. Putin says the gas will not be traded in petro dollars. Other countries are now trading oil in none petro dollars as well. The question is can we do anything about it or will our massive debt finally get the best of us?                                                                                                                                                              


I believe it was Abraham Lincoln that stated "Under all, is the Land.."....not positive..??
I don't know about "high horses", but always throw a leg over something you can handle...
Abe probably did...?
Gold can be an investment, but some of us consider it a trade...
Others say " it is a store of value"....
The arguments and discussions "are in the eye and mind of the beholder", kind of like "beauty."
I didn't know of anybody that ever INVESTED in "fool's Gold". Well there might have been a couple.?

Are you sure you want to delete this comment?
DATA PROVIDERS
Copyright © 2014 Microsoft. All rights reserved.
Fundamental company data and historical chart data provided by Morningstar Inc. Real-time index quotes and delayed quotes supplied by Morningstar Inc. Quotes delayed by up to 15 minutes, except where indicated otherwise. Fund summary, fund performance and dividend data provided by Morningstar Inc. Analyst recommendations provided by Zacks Investment Research. StockScouter data provided by Verus Analytics. IPO data provided by Hoover's Inc. Index membership data provided by Morningstar Inc.
ABOUT
Top Stocks provides analysis about the most noteworthy stocks in the market each day, combining some of the best content from around the MSN Money site and the rest of the Web.
Contributors include professional investors and journalists affiliated with MSN Money.
Follow us on Twitter @topstocksmsn.