An aerospace pick looking for a landing
This $9 billion company could be a natural fit for the right buyer.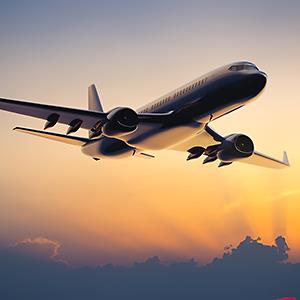 They just keep happening, yet we're not focusing on them. We keep focusing on everything else -- Ukraine, Chinese industrial numbers, interest rate declines in U.S. Treasurys, stimulus tapering by the Fed.
But we aren't paying attention to this massive wave of buyouts, breakups and mergers -- and today it is B/E Aerospace's (BEAV) turn to walk down the aisle.

B/E Aerospace has managed to integrate itself into so many parts of all planes -- commercial and business jets -- that it's got a huge chunk of pretty much every plane. This company just canceled a scheduled analyst meeting and instead issued a release stating that it has decided to explore all alternatives, including a takeover.
This $9 billion company would be a natural fit for United Technologies (UTX) after United Tech's $16.5 billion buy of landing-gear outfit Goodrich in late 2011. It could work well for General Electric (GE), but that company probably has too much on its plate. I would say Honeywell (HON), except Honeywell sold a fastener distributor to B/E six years ago, and I can't image it wants to buy the company back. I can understand, though, why Honeywell would want to own all the instrumentation upfront, as well as the seating, lighting and galley portions of the plane. It did just sell 1.5 million shares of B/E that it received as part of the consideration for the sold fastener division, and otherwise it retains 1.9 million shares.
I also imagine Rockwell Collins (COL) will kick the tires in a possible merger of equals. Rockwell is a $10 billion company that has a huge piece of many planes, although its business is weighted to the electronics portion of aerospace.
Of course, private equity could buy B/E, although the stock is hardly cheap, selling at 23x earnings. These days, seeing as these companies have cashed out of a lot of positions of late, they are indeed flush enough to make it happen.
We have lots of areas in the economy where we know there is intermittent strength. We debate these every day, especially given the backdrop of such low interest rates and with the weather playing havoc with so many parts of the economy that we can't be sure what's weak and what's merely weak because of the weather. We know Ukraine and China woes have held back all stocks, regardless of where the associated companies are or what they do. 
But no one has questioned the aerospace cycle. All shapes and sizes of fuel-efficient planes are in demand. That means B/E has a huge backlog of orders for its equipment. I have no doubt that a transaction could get one.
What matters to me, speaking in broader terms, is this: Here is still one more medium-to-large-capitalization​ company with a stock that, after a great run for two-thirds of 2013, has now done nothing for six months. I'm sure there are many people who think, "Why is it a given that a company's stock should go higher?" But consider the strength of B/E's business. Given this, I think that management is frustrated by the stock doing nothing for this period and that this is looked upon with intense interest by those big companies in aerospace that recognize that United Technologies has been able to continue to raise estimates off the synergies from its own deal.
In other words, the public market has undervalued B/E Aerospace -- that is, until today.
Jim Cramer's Action Alerts Plus: Check out this charitable trust portfolio to see the stocks Cramer thinks could be winners. The portfolio is long UTX and GE.
More from TheStreet

Waterboy, the problem here is few care to discuss stocks and investments and would rather name call or make innuendos about Politics and their small minded agendas.
Good point about Platinum, others should do their DD...Stillwater was a pretty good company..
We were into Platinum/Palladium a few years back, with North American Palladium (PAL).
It was a worthy investment once upon a time.
I was busy discussing Pipeline companies in Canada and the U.S. on another site..
The Keystone XL and the Trans Canadian or Mountain going west to British Columbia.
Much more invigorating and a learning experience than talking about Obama, Bush, Hillary or Benghazi...

I doubt that good management is all that concerned about their stock price Jim.  If they are then they are failing their shareholders and their customers.  Management does best for their stock price when they constantly concern themselves with managing their day to day, week to week, year to year business.  If they aren't then they are falling into the same trap most know is wrong.   I just think that in that you are a stock head you think everyone else is or should be as well. 

 Kinda boring articles so far today and very little response. So lets throw a little food for thought in the mix.
 Platinum supply deficit 605000 ounces in 2013, palladium 740000 ounces in 2013 with S. African strike and further possible sanctions on Russia supply demand not likely to be met. Don't think Africa could make up the short fall anyway at least short term. Ore grades in Russian mines are falling to boot so deficits could continue without sanctions. China ramping up emission controls adding to demand.
 That leaves Stillwater Mining. Already  had a nice run but will it continue. You will have to be the judge on that for yourself. The big question is the world improving.. Stay profitable.


Not much squawk talk here about the fantastic 100+ point swing on the DOW today...
Watching this a.m. and throughout the day...
A recent accumulating choice of PETS over the past month or so, reported Earnings before Bell this morning...
Revenues down a little quarter over 1 year qtr..
Earnings met consensus and YOY.
Dropped about 4-5% early and ended up almost 3% ahead at the close.Pays over 5% div in days.
Nothing but scumbags out there, I tell you..
I almost bought another 100 this early a.m.  Thought I might be labeled "manipulator."
Are you sure you want to delete this comment?
DATA PROVIDERS
Copyright © 2014 Microsoft. All rights reserved.
Fundamental company data and historical chart data provided by Morningstar Inc. Real-time index quotes and delayed quotes supplied by Morningstar Inc. Quotes delayed by up to 15 minutes, except where indicated otherwise. Fund summary, fund performance and dividend data provided by Morningstar Inc. Analyst recommendations provided by Zacks Investment Research. StockScouter data provided by Verus Analytics. IPO data provided by Hoover's Inc. Index membership data provided by Morningstar Inc.
ABOUT
Top Stocks provides analysis about the most noteworthy stocks in the market each day, combining some of the best content from around the MSN Money site and the rest of the Web.
Contributors include professional investors and journalists affiliated with MSN Money.
Follow us on Twitter @topstocksmsn.