And your Oscar-winning stocks are . . .
This year's movies may be winners on the red carpet but the stocks of their parent companies get mixed reviews.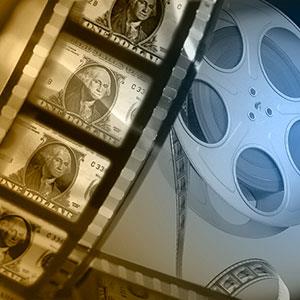 By Karen Riccio
The film studios that produced the movies nominated for Best Picture at Sunday's 84th Academy Awards treated audiences around the globe to some great entertainment.
However, would their parent companies earn the same respect in the investment arena?
A total of nine movies are vying for the best picture award, split among six studios.  Among them are Paramount Studios, which gave us "Nebraska" and "The Wolf of Wall Street," and The Weinstein Company with "Philomena." Those films wowed critics, but because the companies are privately held, they don't do investors much good.
That leaves us four companies to critique with films receiving a total of 76 nominations:
Sony Corp. (SNE); Warner Brothers, owned by Time Warner Inc. (TWX); 21st Century Fox (FOX); and Universal Pictures, owned by Comcast (CMCSA).
Here are the nominees and the companies behind them:
Sony 
Sony Pictures Entertainment
Total Nominations: 21
Best Picture Nominees: "American Hustle," "Captain Phillips"
SNE Stock: Thumbs down
Although movies by Sony Pictures, a unit of Tokyo-based Sony, won seven Golden Globes, making it the forerunner on Oscar winners Sunday, the stock has not been a stellar performer. The company has reported a net profit in only one of its past six fiscal years.
The only reason it did so in fiscal third quarter was due to income derived from the sale of property in New York and Tokyo. At least the $231 million profit was an improvement from the previous quarter, when it lost $181 million. Sony is also in the middle of a major cost-cutting rampage to the tune of $350 million. Profits for film and TV dropped 4.2 percent from the same quarter a year ago, but revenue grew 7.1 percent to $2.13 billion.
The financial results could have been much worse had it not been for "Captain Phillips" and "Cloudy with a Chance of Meatballs." Each film grossed more than $200 million. Third-quarter revenue was also buoyed by video-on-demand requests for television show "Breaking Bad."
Sony's financial condition would not garner any awards. As part of its third-quarter earnings release, Sony forecast a $1.1 billion annual loss due to restructuring and announced the future sale of the personal computer division, Vaio. Sales of PlayStation 4 have been brisk, one bright spot for the struggling company.
Time Warner
Warner Bros.
Total Nominations: 21
Best Picture Nominees: "Gravity," "Her"
TWX Stock: Thumbs up
Everything is looking up for Time Warner as Turner Broadcasting System, HBO and Warner Bros. all posted record profits in fourth-quarter 2013. Revenue jumped 5 percent year-over-year to $8.6 billion and 4 percent for full-year revenues to $29.8 billion.
For the full fiscal year, Warner Bros. delivered its best year on record. It led both at domestic and international box offices, and its films received an industry-leading 21 Academy Award nominations. Sales at Warner Bros. rose 7 percent to $4 billion in the fourth quarter, boosted by "Gravity and "The Hobbit: The Desolation of Smaug."

Warner Bros. also has over 60 programs airing on broadcast and cable during the 2013-2014 television season, including three No. 1 shows: "The Big Bang Theory," "The Voice" and "The Following."
In the second quarter of 2014, Time Warner plans to separate Time Inc. into an independent publicly traded company, a move designed to consolidate and improve company efficiency. Investors can also expect a new $5 billion buyback program and a double-digit increase in its dividend for the fifth straight year.
Comcast
Universal Pictures
Total Nominations: 10
Best Picture Nominee: "Dallas Buyers Club"
CMCSA Stock: Thumbs up
Looming large in Comcast's universe right now is its $45 billion deal to  buy
Time Warner Cable (TWC). If the two companies ink a deal, it will create a massive 30-million subscriber base, six times the size of Cox Communications.

Merger is described as an industry "game changer." Both companies have a lot of subscribers and revenue to gain, but the merger will have to face scrutiny by regulators due to antitrust concerns. It's estimated that the Comcast-Time Warner union would create $15 billion in annual free cash flow.
The Time-Warner Cable Comcast deal hasn't even been sealed and along comes yet another opportunity for Comcast. Netflix (NFLX), which accounts for 30 percent of all Internet traffic, wants to pay Comcast to stream its entertainment content at higher speeds.
In the meantime, Comcast has performed admirably without help from either Netflix or Time-Warner. Profits rose 28.6% percentduring fourth quarter of 2013 due to its NBC TV lineup and higher attendance at Universal Studios theme park. Revenue also rose 6.2 percent to $16.9 billion compared to $15.9 billion a year ago.
What's in store for Comcast in 2014? It looks like the sky might be the limit.
21st Century Fox
Total Nominations: 11
Best Picture Nominee: "12 Years a Slave"
FOX Stock: Thumbs up, thumbs down
The news is mixed on the Fox front. On one hand,  the broadcasting and cable television giant reported a jump in revenue in the fourth quarter, mainly due to satellite TV business.  Its profit of $1.25 billion, or 54 cents a share was a drop from the  $2.23 billion, or 94 cents a share it earned a year earlier, pared by expenses for cable business startups.
Investors are tuned in to the company's long-term prospects in its lucrative sports and cable network shows. Advertising revenue rose 7 percent in the fourth-quarter to beat out rivals Viacom and Time Warner thanks to double-digit growth at FX networks, Fox Sports 1 and regional networks.
Fox recently boosted its sports presence further by taking an 80% stake in the YES Network, a regional sports channel focused on the New York Yankees baseball team.
While "12 Years a Slave" earned rave reviews, it wasn't a huge money-maker. Overall, Fox's filmed entertainment segment saw a 21 percent drop in revenue for the fourth quarter.
More from Traders Reserve
DATA PROVIDERS
Copyright © 2014 Microsoft. All rights reserved.
Fundamental company data and historical chart data provided by Morningstar Inc. Real-time index quotes and delayed quotes supplied by Morningstar Inc. Quotes delayed by up to 15 minutes, except where indicated otherwise. Fund summary, fund performance and dividend data provided by Morningstar Inc. Analyst recommendations provided by Zacks Investment Research. StockScouter data provided by Verus Analytics. IPO data provided by Hoover's Inc. Index membership data provided by Morningstar Inc.
ABOUT
Top Stocks provides analysis about the most noteworthy stocks in the market each day, combining some of the best content from around the MSN Money site and the rest of the Web.
Contributors include professional investors and journalists affiliated with MSN Money.
Follow us on Twitter @topstocksmsn.