Are China's banks expecting a wave of bad loans?
Growth is forecast to slow to 7.6 percent this year, the lowest rate since 1999.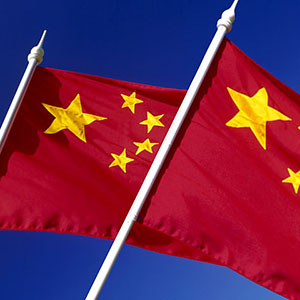 China's biggest banks cleaned house in the first half of 2013, tripling the amount of bad loans written off in the period from the first half of 2012.
That kind of coming clean would be a good thing -- analysts have argued that China's banks have dragged their feet on writing off loans that have gone bad and are clearly never going to be repaid -- except that it has raised fears that China's banks are cleaning house now in anticipation of a new wave of bad loans to come as a result of a slowdown in China's economic growth.
In the first fix months of 2013, China's five biggest banks wrote off 22.1 billion yuan ($3.65 billion) in debt. That was up from 7.65 billion yuan in the first half of 2012. 
The worry is with growth forecast to slow to 7.6 percent in 2013, the lowest growth rate since 1999, China's banks are facing a surge in bad loans as a result of the credit boom that began in 2009. 
The five biggest banks, Industrial and Commercial Bank of China, Bank of Communications, Agricultural Bank of China, Bank of China and the China Construction Bank, showed a 22.4 billion yuan ($3.68 billion) increase in nonperforming loans in the first half of 2013. 
That took the total for nonperforming loans to 350 billion yuan ($57.5 billion), or 1 percent of total loans, according to Bloomberg. In the first half of the year the big five banks added 83 billion yuan ($13.6 billion) to their reserves for loan losses.
Even a huge increase in bad loans and reserve provisions hasn't dented profits at these big banks. They showed a record profit of $76 billion in the first half.
But nobody outside the banks themselves and China's regulators believe the bank's nonperforming loan loss numbers. (Officials at the banks and at regulators may not believe them either, but they aren't talking.)
The loan-loss ratio at Industrial and Commercial bank -- at just 2.5 percent at the end of June -- and at China Construction Bank, at 2.63 percent, seems low in the context of reports of widespread problems with loans made to businesses connected to local governments, with reports of falling profits in major industrial sectors at everything but the most efficient state-owned enterprises, and with reports of widespread distress among privately owned mid-size and small businesses.
Government regulations that seriously delay when a bank can write off a loan may be a big part of the problem. Banks need to get approval from the Finance Ministry to write off a loan, and courts have ruled that a company has to be declared bankrupt before a lender can seek that permission. These rules were revised in 2010 to allow banks to write-off small business loans of 5 million yuan or less ($820,000 or less) without permission from the ministry or a bankruptcy ruling after trying to collect the debt for one year. That rule change doesn't speed up the bad loan process for any but the smallest of China's business borrowers.
China's banks are due to report third quarter results at the end of October, beginning with Industrial and Commercial Bank on Oct. 27.

At the time of this writing, Jim Jubak didn't own shares of any companies mentioned in this post in personal portfolios. When in 2010 he started the mutual fund he manages, Jubak Global Equity Fund (JUBAX), he liquidated all his individual stock holdings and put the money into the fund. The fund may or may not own positions in any stock mentioned. The fund did not own shares of any stock mentioned in this post as of the end of June. For a full list of the stocks in the fund as of the end of the most recent quarter, see the fund's portfolio here. 
ABOUT
Top Stocks provides analysis about the most noteworthy stocks in the market each day, combining some of the best content from around the MSN Money site and the rest of the Web.
Contributors include professional investors and journalists affiliated with MSN Money.
Follow us on Twitter @topstocksmsn.