Buffett's Achilles' heel: Retail investing
The sector continues to confound the billionaire investor and partner Charlie Munger. They have bemoaned their bad luck for years.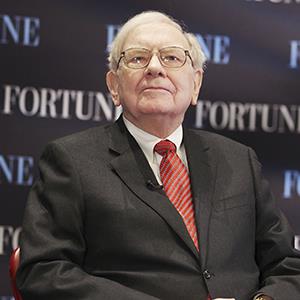 By Anupreeta Das,
The Wall Street Journal
To Warren Buffett, it is the one area where he says his investing track record is "awful," "pretty bad" or "really bad."

Berkshire Hathaway's (BRK.A) tiny gaggle of retail businesses -- from See's Candies to Ben Bridge Jeweler and Nebraska Furniture Mart -- gets little attention from investors and analysts, and the companies are profitable.
But the retail sector continues to confound the billionaire investor and his partner Charlie Munger. They have bemoaned their bad luck in retail investing for years, speaking about their retail "failures" at annual meetings and in interviews. More recently, the duo -- famously averse to technology bets -- have lamented how the Internet is rapidly reshaping shopping habits and affecting Berkshire-owned retailers in ways they didn't expect.
At Berkshire's annual meeting in May, Mr. Munger singled out the retail business as one under threat. "I think the new technology is going to be very disruptive . . . retailing in particular is facing major threats," he said.
That's a lot of air time for nine businesses that account for 2 percent of Berkshire's $182 billion in annual revenue and shows how conscious Mr. Buffett is of the rare blemish on his lauded investing record.
The 83-year-old, who built Berkshire, based in Omaha, Neb., into a behemoth with $316 billion in market value, declined to comment.
Mr. Buffett's difficulties in retail date to Berkshire's early years. In a 1989 investor letter, he called a 1966 deal to buy Baltimore department store Hochschild Kohn one of the conglomerate's biggest mistakes to that point.
Mr. Buffett has said that retail is challenging because shopping habits and sales channels are constantly changing, making it difficult for businesses to build and maintain competitive advantages, or what he calls "economic moats." Over the years, Mr. Buffett has bought a collection of small retail companies that appeared to have at least some protection but, thanks to the Internet, those moats are in danger of drying up.
Like many other investors, Mr. Buffett apparently didn't anticipate "this seismic technological change," that would roil the retailing industry, said David Kass, a Berkshire shareholder and professor of finance at the business school at the University of Maryland, College Park.
Just as he savages his own record, Mr. Buffett is effusive about someone who he believes figured it out years ago: Amazon's (AMZN) Jeff Bezos.
Last year, when Mr. Bezos was negotiating to buy the Washington Post from Graham Holdings (GHC), Mr. Buffett, a longtime adviser to the Post, told Chief Executive Don Graham that Mr. Bezos was the "best CEO in America," according to comments Mr. Graham made at the time. More recently, Mr. Buffett called Mr. Bezos "ungodly smart."
Consistent with his hands-off ownership style, there is no indication Mr. Buffett is pressing his managers to be more Amazon-like.
Still, several said they are taking steps to ward off online interlopers and pick up business outside traditional channels.
Brad Kinstler, who heads See's Candies, said the company is unveiling a new website in early 2015 and has stepped-up its social-media presence.
"We're addressing how the customer wants to shop," whether it is ordering online and picking up in a store or having it delivered, Mr. Kinstler said. E-commerce is only about 5 percent of See's overall $400 million in sales but is growing quickly, he said.
Ed Bridge, co-CEO of Ben Bridge Jeweler, said the mall-based retailer is sharply increasing its digital marketing efforts to partly offset a "drop-off" in foot traffic at malls serving middle- to low-income shoppers.
In 2007, eight Berkshire retailers accounted for $3.4 billion in sales and $274 million in pretax profit. By 2012, revenue rose 8 percent to $3.7 billion and profit rose 11 percent to $306 million. The retail group saw a meaningful jump in revenue and earnings last year primarily due to the 2012 purchase of Oriental Trading, an Omaha-based seller of discount party supplies, Berkshire said.
Mr. Buffett hasn't talked in detail about how the Internet is affecting his retail companies, but in his 2013 annual letter, he said some companies in Berkshire's manufacturing, service and retail group "have very poor returns, a result of some serious mistakes I made in my job of capital allocation. I was not misled; I simply was wrong in my evaluation of the economic dynamics of the company or the industry in which it operated."
Even Berkshire's record of stock investments in retailers is mixed: While big bets in Wal-Mart (WMT) and Costco Wholesale (COST) have paid off, Berkshire has cut its stake in U.K. supermarket chain Tesco PLC as it struggles with market-share losses.
Berkshire's four home-furnishings brands -- Nebraska Furniture Mart, R.C. Willey, Star Furniture and Jordan's -- are a bright spot in its retail group. With two stores and a third scheduled to open in Dallas next year, discount retailer Nebraska Furniture Mart raked in about $900 million in sales last year, a jump of 12.5 percent from 2012.
Despite their success in local markets, "it's hard to see how Berkshire's [furniture] brands don't feel pressure in five, 10 or 15 years" from online rivals, said Matt McGinley, a retail analyst at ISI Group.
More from The Wall Street Journal
DATA PROVIDERS
Copyright © 2014 Microsoft. All rights reserved.
Fundamental company data and historical chart data provided by Morningstar Inc. Real-time index quotes and delayed quotes supplied by Morningstar Inc. Quotes delayed by up to 15 minutes, except where indicated otherwise. Fund summary, fund performance and dividend data provided by Morningstar Inc. Analyst recommendations provided by Zacks Investment Research. StockScouter data provided by Verus Analytics. IPO data provided by Hoover's Inc. Index membership data provided by Morningstar Inc.
ABOUT
Top Stocks provides analysis about the most noteworthy stocks in the market each day, combining some of the best content from around the MSN Money site and the rest of the Web.
Contributors include professional investors and journalists affiliated with MSN Money.
Follow us on Twitter @topstocksmsn.