Buy LinkedIn on its pullback
The social-media company continues to grow fast, even if expectations are a bit high.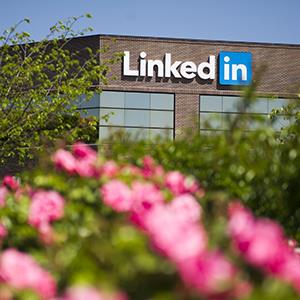 By Jeff Reeves
LinkedIn (LNKD) doubled on its first day of trading after its 2011 IPO, and it has been off to the races ever since. The stock is up about 140% since its debut and 90% year-to-date.
But the social media stock has seen weakness lately, rolling back about 12% from 52-week highs a few weeks ago. That's largely because when earnings hit at the end of October, LinkedIn's outlook didn't meet the high expectations on Wall Street.
So is LinkedIn still a strong company with a bright future, or is it time to sell the stock before things get rocky?
The short answer is that LinkedIn remains a buy -- and while there might indeed be some short-term volatility in store for investors, that shouldn't scare you out.

Still growing strong
The fundamental reason to believe in LinkedIn is that its impressive growth continues across the board.
In its Q3 earnings, monthly users hit 259 million -- a 38% rise from the prior year.
Thanks to continued user growth, profits and revenue are moving higher too. Revenue grew an impressive 56% in Q3, to $392 million over $252 million last year. And backing out one-time charges related to stock compensation and taxes, earnings hit 39 cents a share, up 77% from 22 cents a year ago.
Furthermore, LinkedIn is rapidly expanding margins as its revenue per user moves higher like clockwork. And, by the way, thanks to its paid subscriptions LNKD is on the verge of surpassing Facebook (FB) in its revenue-per-user metrics according to a recent report by analysts at Stifel Nicolaus.
By any of those metrics, this is a company to be reckoned with. LinkedIn is the undisputed leader in social recruiting, and continues to reshape the job market as it increasingly becomes the go-to method for Americans looking for work or for companies looking for talent.
The expectations game
Of course, all that growth wasn't enough to move the stock higher after earnings in October, and it has been soft for the last few weeks.
That's largely because of the expectations game. LinkedIn had a nosebleed valuation of as much as 150 times future earnings before the dip, double the forward P/E of social media peer Facebook and higher even than Amazon (AMZN).
So when LinkedIn predicted revenue in a range of $415 million to $420 million for Q4, which fell short of many estimates north of $430 million, the stock rolled over. The fear has been that LinkedIn stock simply isn't increasing profits or revenue fast enough to grow into the big premium on its shares.
Admittedly, this is a serious concern. But consider that even the low end of that revenue range will tally 37% revenue growth over the prior year. Considering the huge challenges most domestic stocks have growing their top line, that kind of performance is rare and impressive.
So the correction in LinkedIn lately might simply be an adjusting of expectations -- not an indictment of the growth story.
Which may give new money a good opportunity to enter LinkedIn.

Long-term, the stock is a lock

The bottom line is that LinkedIn is not a social media fad or a no-profit startup running on hope and rainbows. This is a legitimate business, with strong growth metrics and profits.
And most important, it is a stock with a compelling story.
Just like online job portals like Hotjobs from Yahoo (YHOO) or Monster Worldwide (MWW) disrupted the old newspaper classifieds, LNKD has taken the recruiting and job hunting game to a new level.
LinkedIn is the new business card, the new Rolodex, the new B2B mixer. And while the promise of many social media stocks from Facebook to Twitter (TWTR) relies on some squishy emotional argument, the business of LinkedIn is clearly connected to dollars and cents.
This is a business about business -- for which there will always be big demand, and thus big profits.
There are indeed volatility risks thanks to overhyped prices. This is not just true for LinkedIn, which trades for a big premium, but a host of other high-growth tech stocks that could take a spill in the next six months. Admittedly, investors need to be careful about chasing high-multiple picks -- be they LinkedIn, Twitter, Amazon or any other similar player.
There also are risks of disruption should someone else figure out how to better serve businesses and job seekers, particularly if they can claw users from LNKD by offering better privacy promises or competing on price.
But right now, LinkedIn reigns supreme and continues to grow fast. The total market that LinkedIn can serve is huge, and the company isn't even close to a ceiling -- meaning fears that growth will dry up are overdone.
Thus, the recent rollback might be your best chance to hitch a ride on this hot growth story before the next leg up.
More From InvestorPlace
Jeff Reeves is the editor of InvestorPlace.com and the author of The Frugal Investor's Guide to Finding Great Stocks. As of this writing, he did not own a position in any of the stocks named here.
Are you sure you want to delete this comment?
DATA PROVIDERS
Copyright © 2014 Microsoft. All rights reserved.
Fundamental company data and historical chart data provided by Morningstar Inc. Real-time index quotes and delayed quotes supplied by Morningstar Inc. Quotes delayed by up to 15 minutes, except where indicated otherwise. Fund summary, fund performance and dividend data provided by Morningstar Inc. Analyst recommendations provided by Zacks Investment Research. StockScouter data provided by Verus Analytics. IPO data provided by Hoover's Inc. Index membership data provided by Morningstar Inc.
ABOUT
Top Stocks provides analysis about the most noteworthy stocks in the market each day, combining some of the best content from around the MSN Money site and the rest of the Web.
Contributors include professional investors and journalists affiliated with MSN Money.
Follow us on Twitter @topstocksmsn.