CBS should enjoy this 'victory' while it can
The Tiffany Network won the Time Warner Cable battle but may lose the war.
CBS (CBS) may have won the fee dispute with Time Warner Cable (TWC)  that finally ended over the Labor Day weekend, but it may still lose the war over escalating programming costs in the long run.

According to media reports, New York-based CBS wanted Time Warner Cable to pay as much as $2 per subscriber in what the industry calls "retransmission fees." That's a substantial increase from the $1 level that the second-largest cable company was paying previously. Though the two companies didn't disclose financial details of the agreement that resolved the 32-day blackout of CBS for Time Warner Cable customers, it appears as though CBS got most of what it wanted.
At least that's the view of investors, who pushed shares of CBS 4.7% to $53.50 in early Tuesday on the news. Time Warner Cable shares were trading higher as well, gaining 1.8% to $109.25 as the overall market climbed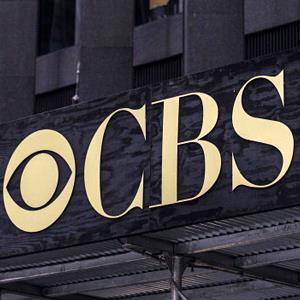 CBS CEO Les Moonves noted in a press release that CBS was receiving "fair compensation" from the cable company. Indeed, Time Warner Cable faced daunting odds in this battle. Veteran industry analyst Craig Moffett told Reuters that content owners always win when service is blacked out because viewers switch providers when they don't get the content they want. The network owners can escape blame.

That scenario won't last forever, particularly as content providers continue to pay ever-escalating costs for rights to both collegiate and professional sports. This is going to force CBS and its rivals to pressure pay-TV companies for higher retransmission fees. Consumers wind up footing the bill for these costs even if they don't care about sports.

Though its day of reckoning will come one day, Wall Street doesn't think CBS will face the music for a while. Shares of CBS are currently trading at a price-to-earnings multiple of 18.39, well under their five-year high of 42.36, according to Reuters. The average 52-week price target on the stock is $63, about $10 higher than where it currently trades.

CBS is a stock that investors can buy today, but they should keep a close eye on it because, as BTIG analyst Richard Greenfield told Reuters, fights over rising programming costs could bring additional "federal oversight from consumer-minded politicians and regulators." He cautions broadcasters against getting  "too smug."

And that's Killer Companies.

Jonathan Berr does not own shares of the listed stocks. Follow him on Twitter @jdberr.

Sorry CBS, but I'm a Time-Warner customer and I didn't miss you.  In fact, I never even realized that you were blacked out.   So I'd rather not pay for your broadcasts.
Unfortunately, now I will be forced to pay an even higher cable bill with services I don't need or want.  Time-Warner is always jacking up my bill every month, with no explanation.  Now I suppose that they'll have an excuse.  But it will be followed by even more billing increases with no explanation.
I believe it's time to decide whether to keep my cable TV service or not.  Paying too much for content I don't use makes me lean towards "not".

As long as America remains addicted to televised sports and televised entertainment, this will continue... at least until the cost gets so high that no on can afford cable anymore.  Just wait until the networks think of dropping over-the-air broadcasts altogether - which they just might try, since they get zero revenue from over-the-air viewers.  Trying to sign up advertisers to generate profits costs money - it's cheaper to let the cable companies sweat that stuff.

And speaking of cable, the whole cable TV business model is a ripoff for consumers anyway - we pay monthly fees for the programming, and then have to sit through the commercials anyway.


I'm about ready to cancel my cable service as I'm tired of paying for the stations that I don't watch ..... like the sports channels and a few others.  Wish they would let us pick as to what we want and pay that way but then I'm sure they would find a way to screw us anyhow.  I also sat and counted exactly how many commercials in between the shows and would you believe any from 8 to 9 and they come just about every 8 to 10 minutes (if we are lucky)  Maybe if we all cancel the prices would start to come down.  Did you even check that bill and see all the extra charges in fees ..... sometimes #10,00 worth.  Check that bill
Are you sure you want to delete this comment?
DATA PROVIDERS
Copyright © 2014 Microsoft. All rights reserved.
Fundamental company data and historical chart data provided by Morningstar Inc. Real-time index quotes and delayed quotes supplied by Morningstar Inc. Quotes delayed by up to 15 minutes, except where indicated otherwise. Fund summary, fund performance and dividend data provided by Morningstar Inc. Analyst recommendations provided by Zacks Investment Research. StockScouter data provided by Verus Analytics. IPO data provided by Hoover's Inc. Index membership data provided by Morningstar Inc.
ABOUT
Top Stocks provides analysis about the most noteworthy stocks in the market each day, combining some of the best content from around the MSN Money site and the rest of the Web.
Contributors include professional investors and journalists affiliated with MSN Money.
Follow us on Twitter @topstocksmsn.