Cheap stocks take the lead going into 2014
Is anything not overvalued at this point? Investors are trying to find value in shares seen as bargains, which could keep the rally going next year.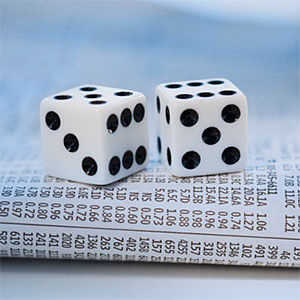 By Alexandra Scaggs,
The Wall Street Journal
Investors are homing in on shares seen as bargains, a shift that bulls say could keep this year's epic stock rally going in 2014.
Leading the Standard & Poor's 500 Index ($INX) this year are stocks with characteristics that broadly place them in the "inexpensive" category: those with relatively low valuations based on earnings forecasts and increasing estimated profits, among others. The performance comparisons were based on data compiled by mutual-fund giant Fidelity Investments.
Some money managers say the bigger-than-average gains in these shares are a sign of the market's health. In recent years, investors scrambled for stocks that paid big dividends, often paying little heed to valuations, as they searched for yield at a time of record-low interest rates.
Now, interest rates are rising after the Federal Reserve earlier this month said it would begin dialing back stimulus measures, and investors are changing tack. Many investors took the Fed's move to be a vote of confidence in the economy and an impetus to stay in the stock market.
This year's relatively strong performance of bargain-bin stocks shows that investors are taking more risks but also remain cautious about how they are loading up their portfolios. The 100 stocks in the S&P 500 with the lowest price/earnings ratios rose 41%, on average, in the first 11 months of the year, compared with a 27% gain in the S&P 500, according to Fidelity.
"It's not a high-growth, really-get-excited environment," said Christopher Bartel, senior vice president of global equity research with Fidelity, which manages some $1.9 trillion of investor cash. "That, in a lot of ways, is positive. It's not too hot, it's not too cold."
Well-publicized rallies in the shares of companies such as social-media network Twitter (TWTR) and electric-car maker Tesla Motors (TSLA) have prompted market experts, analysts and observers to ask if the stock market is overheating. The Dow Jones Industrial Average has set 50 closing record highs this year on its way to a 26% gain, on track for its largest annual rise since 1996.
But companies such as Delta Air Lines (DAL) are more representative of what is driving the current rally, a fact that gives some investors reasons to stay optimistic. This year, Delta has consistently had among the lowest P/E ratios in the S&P 500, but has jumped 128%. Delta trades at 10.3 times estimated earnings for the next 12 months, according to FactSet. The average P/E ratio for the S&P 500 is 15.4.
While the U.S. economic recovery has looked sturdier in recent months, growth in corporate profits is slowing. Because of that slowing growth, investors are becoming wary of overpaying for individual stocks. The 10-year average for the S&P 500's P/E ratio is 14.1, according to FactSet.
"Stocks aren't as cheap as they were, so it's important to look for those that have more attractive valuations," said Kate Warne, investment strategist with Edward Jones, a financial advisory firm.
The rise in bond yields this year has limited the appeal of higher-yielding stocks such as utilities and real-estate investment trusts. On Friday, the yield on the 10-year U.S. Treasury note rose above 3% for the first time in more than two years.
Interest rates still remain low compared with historical levels, however. And since the U.S. economy has been steadily improving, investors took on more risk in 2013, said Jeff Knight, head of asset allocation at Columbia Management, which manages $327 billion.
"I don't want to own the bond-like stocks anymore, but I don't want to overpay," he said.
Because stock buyers didn't want to pay too much for shares, the move into riskier assets was a small one, he said, leaving more room for the trend to continue.
Mr. Knight said his firm has been adding to holdings in some technology stocks, which are trading at low valuations relative to historical levels. The tech sector of the S&P 500 is the only one trading at a valuation below its 10-year average, according to FactSet. It is trading at 15.5 times expected earnings for the next 12 months, below its 10-year average valuation of 16.7.
After companies with relatively low P/E ratios, those with increasing earnings estimates were the best performers, according to the Fidelity data.
Biogen Idec (BIIB), for example, has seen analysts raise their 2014 earnings projections to $11.44 per share from $8.89 per share this year, according to FactSet. Its shares are up 89% this year.
Andrew Slimmon, managing director with Morgan Stanley Global Investment Solutions, part of the bank's wealth-management branch managing $2.4 billion for clients, said he will continue to target stocks with low P/E ratios in early 2014, because many stocks still are trading below their long-term average valuations. He said he is looking for shares with low valuations, rising earnings estimates and rising prices.
"If you think back to the late 90's, after a decade-long bull market, you couldn't find companies with that combination," he said. "If you have good earnings revisions and good stock-price performance, they certainly didn't have low P/E [ratios]."
He has been buying technology giant Apple (AAPL), he said. Apple is trading at 12.6 times its projected earnings for the next 12 months, well below its 10-year average of 23.6. It also has seen rising earnings estimates, and strong stock-price performance in recent months.
To be sure, as stock benchmarks grind higher, inexpensive stocks will likely be tougher to find, strategists say. The cheapest 100 stocks in the S&P 500 were trading at 11 times their expected earnings for the next year as of Nov. 30, above their 20-year average valuation of 9.3, according to Fidelity.
While most investors search for bargains, others are buying shares that have shown strong returns over the past year, a strategy known as momentum trading. Shares of Tesla Motors, a favorite pick of momentum traders, are up 346% this year, for example.
Momentum stocks in the S&P 500 such as Netflix (NFLX) and Best Buy (BBY) were the fifth-best performing group this year, according to Fidelity. The group notched gains five percentage points above the S&P 500's rise as of the end of November.
"Some tech names that have had tremendous returns could still pick up" if the rise in investor optimism continues, said Paul Zemsky, chief investment officer of multiasset strategies at ING U.S. Investment Management, which manages $180 billion.
More from The Wall Street Journal
DATA PROVIDERS
Copyright © 2014 Microsoft. All rights reserved.
Fundamental company data and historical chart data provided by Morningstar Inc. Real-time index quotes and delayed quotes supplied by Morningstar Inc. Quotes delayed by up to 15 minutes, except where indicated otherwise. Fund summary, fund performance and dividend data provided by Morningstar Inc. Analyst recommendations provided by Zacks Investment Research. StockScouter data provided by Verus Analytics. IPO data provided by Hoover's Inc. Index membership data provided by Morningstar Inc.
ABOUT
Top Stocks provides analysis about the most noteworthy stocks in the market each day, combining some of the best content from around the MSN Money site and the rest of the Web.
Contributors include professional investors and journalists affiliated with MSN Money.
Follow us on Twitter @topstocksmsn.