Chesapeake Energy's turnaround is working
Shares are up nearly 60% this year.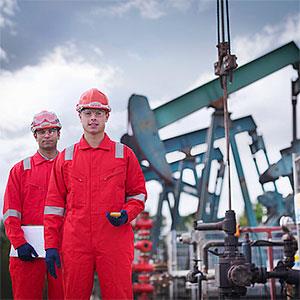 Back in August I wrote that
Chesapeake Energy
(
CHK
) was more a restructuring story than a production story. Judging from the company's Nov. 6 report for the third quarter, that has started to change. 
Asset sales to pay off debt have started to decline. The capital budget is still shrinking but not as quickly. Operating cash flow is on the increase. And production, once you account for asset sales, is climbing.
The stock pulled back sharply, dropping 6.8% for the day on the earnings news, but I think that's mostly a reflection of Chesapeake's huge move this year and a inappropriately negative reaction to the company's projections that production would fall in the fourth quarter. Yes, it will, as the company completes more asset sales. But that is part of the company's successful, so far, turnaround strategy.
The shares are up 59.9% for 2013 to date and up 19% since I added them to my Jubak's Picks 
portfolio
on June 7, 2013. 
As of Nov. 6, I'm leaving my target price for June 2014 at $33 a share. That's roughly 26% above the Nov. 6 closing price of $26.23.
Let's get the conventional quarterly numbers out of the way quickly. For the period Chesapeake Energy reported earnings of 43 cents a share, excluding one-time items. That was a penny better than the Wall Street estimate. Revenue climbed 63.9% year over year to $4.87 billion. Wall Street was projecting revenue of $3.58 billion.
Daily production for the quarter fell 2% from the third quarter of 2012. Adjusting for the company's asset sales in the Mississippi Lime, Eagle Ford, Haynesville, and Permian Basis geologies, production climbed 8% year over year and 5% from the second quarter of 2013.
The number most important to me, however, is operating cash flow. That climbed to $1.37 billion, up 22% year over year. With operating cash flow in the black and with capital spending projected to fall another $300 million in 2013, Chesapeake is moving toward the point where it doesn't need to be quite so aggressive about asset sales. 
In the first nine months of 2013, Chesapeake completed asset sales of about $3.6 billion. The company projects asset sales of another $600 million in the last quarter of the year and further asset sales in 2014. But the pace of asset sales is slowing as the company gradually reduces what was once a staggering debt load. 
Net debt fell to $11.8 billion in the third quarter, down from $12.4 billion in the second quarter and $13.4 billion in the first quarter. That's important to investors because they want Chesapeake to hold onto as many of its best assets as it can. 
Chesapeake's portfolio of oil and natural gas assets reads like a wish list of the leading non-conventional U.S. oil and gas plays: In mid-2013 Chesapeake had 15 million acres in U.S. on-shore oil and natural gas assets including leading positions in the Barnett, 
Haynesville/Bossier,​
Marcellus, Eagle Ford, Powder River Basin, Utica, and Anadarko Basin geologies. 
Chesapeake is now in the process of rationalizing its development of those holdings by prioritizing the drilling of the most profitable wells and by applying the most cost effective drilling and grouping strategies.
If you think of Chesapeake as a huge energy "bank," this process will allow the company to maximize the assets in the vault and to let the value of those assets compound over time.
I'd be a buyer on the Nov. 6 drop.

At the time of this writing, Jim Jubak didn't own shares of any companies mentioned in this post in personal portfolios. When in 2010 he started the mutual fund he manages, Jubak Global Equity Fund (JUBAX), he liquidated all his individual stock holdings and put the money into the fund. The fund may or may not own positions in any stock mentioned. The fund did own shares of Chesapeake Energy as of the end of June.
For a full list of the stocks in the fund as of the end of the most recent quarter, see the fund's portfolio here. 

 Chesapeake (CHK) is collaborating with GE to accelerate the adoption of NG as a transportation fuel. GE has committed to provide 250 compression stations for natural gas. The collaboration will also focus on modular LNG fueling plants to replace diesel or gasoline.
CHK is also collaborating with 3M in designing lighter CNG tanks for automotive use.
CHK is partnering with Clean Energy Fuel Corp. ($160 million) to create Americas NG highway system for the trucking industry.
Chesapeake has committed $155 million to acquire 50% ownership of Sundrop Fuels Inc, which has developed an affordable natural gas-based green gasoline that is compatible with todays engines and fueling infrastructure. The result is a shelf-stable, ready-replacement fuel for the costly foreign oil.The company plans to roll out its proprietary Diesel Natural Gas technology, which permits diesel engines to be retrofitted to run on a blend of natural gas and diesel.
Chesapeake is working with major appliance manufacturers to release a CNG home-refueling appliance, targeting a cost of $1,500, instead of the current $5,000 price tag. This appliance would give 65 million American homeowners and more the 5 million commercial facilities the opportunity to take advantage of the current 75% discount to gasoline prices.
To date, Chesapeake has invested $4 million with Love's Travel Stops & Country Stores and OnCueExpress, to enable more than 35 new CNG stations to be built in Oklahoma. It is committed to investing another $50 million with other convenience store and travel center operators to add CNG fueling pumps to at least 200 existing stations throughout the U.S.
Are you sure you want to delete this comment?
DATA PROVIDERS
Copyright © 2014 Microsoft. All rights reserved.
Fundamental company data and historical chart data provided by Morningstar Inc. Real-time index quotes and delayed quotes supplied by Morningstar Inc. Quotes delayed by up to 15 minutes, except where indicated otherwise. Fund summary, fund performance and dividend data provided by Morningstar Inc. Analyst recommendations provided by Zacks Investment Research. StockScouter data provided by Verus Analytics. IPO data provided by Hoover's Inc. Index membership data provided by Morningstar Inc.
ABOUT
Top Stocks provides analysis about the most noteworthy stocks in the market each day, combining some of the best content from around the MSN Money site and the rest of the Web.
Contributors include professional investors and journalists affiliated with MSN Money.
Follow us on Twitter @topstocksmsn.