China's bad news is just plain bad news
Against a backdrop of poor manufacturing data, one troublesome bond is giving the whole issue a short fuse.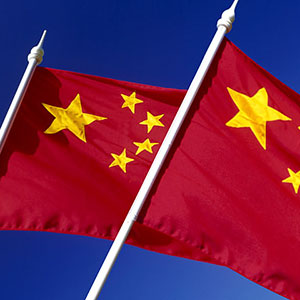 Is bad news good news in China, too? Or is it just plain old bad news? On Wednesday night, when we learned of a downtick in a key gauge of the Chinese economy, a shudder went through Asian markets. There had been hopes that China could show some consistent growth in 2014, but those hopes were dashed when a manufacturing reading showed the first contraction in six months -- 49.6 when people were looking for 50.5.
For a very long time, weakness in China was taken as a prelude to expansionary policies that would put the country back on a growth path. Lately, however, the Chinese leadership has been trying to get off the treadmill of steroidal growth. That means reining in excesses, particularly at the heretofore autonomous state-run organizations. Many of these seemed committed to overproducing in areas in which production should be cut back, mostly for what appears to be personal gain.
The manufacturing-gauge slowdown shouldn't be that revelatory. In fact, if you have been watching the slip-sliding of the Baltic Freight Index for the past month, you know China's economy seems to have hit a real air pocket. That's been confirmed by the best China watcher I know -- Klaus Kleinfeld, the CEO of Alcoa (AA). He's got a lot on the line, because some of the Chinese state-run aluminum smelters are overproducing. That is causing a glut, and it's also contributing to the worst air in the world, soon to be a major Chinese export.

With that backdrop in mind, enter Credit Equals Gold No. 1 Collective Trust, a $500 million piece of paper -- an exceedingly polite way to put it -- that appears slated for default at the end of this month. This is one out of billions of dollars' worth of wealth-management products that appear to be on the ropes because of sloppy bank practices. More important, if this is allowed to fail, it will be the first piece of paper for which losses will be truly shared by the public. No FDIC, Chinese or otherwise, on this one.
When I first heard of Credit Equals Gold No. 1 Collective Trust, a bond issued by China Credit Trust -- itself now probably considered on the ropes because of this kind of paper -- it made me snicker. How do they come up with these names? But then I remembered all of the silly and often highfalutin names our terrific bankers came up with here for terrible mortgage trusts that packaged the dregs of our housing loans.
How many times did those pieces of paper have to be downgraded and then defaulted upon before we realized that the bad news from the defaults was just plain bad news? The Federal Reserve, after all, either couldn't or didn't want to cut rates fast enough to stem the collateral damage.
Plus, in similar fashion to what occurred in 2006, nobody was buzzing about those bonds being infectious, a virtual Ebola virus bumper crop headed our way. Could that be what awaits China?
We know that the Chinese economy is a command economy. If Credit Equals Gold Number No. 1 trust doesn't equal gold and is, instead, left to equal dross, we know it will be because of a decision by the communists to let it happen. They'll have done it to change the culture of overcapacity for the sake of personal enrichment.
That, per se, is good.
But how about all of the imports that are needed to build things that are backed by these kinds of pieces of paper? How about all of the machines that won't be needed? How about all of the manufacturing products that we expect China to need? How about IBM's (IBM) warning that these state-owned enterprises are huge business generators for many of our tech companies?

All of this just confirms what I have been saying since the beginning of the year: The No. 1 worry for our markets right now, the biggest concern we should have, is China. That's because right now, bad news looks like it's going to be bad news, at least for some time to come. This particular piece of paper is giving the whole issue a fuse -- a fuse that runs out in eight days.
Random musings: Credit Doug Kass with keeping this issue in front of us. He's got the best bead on it.
Jim Cramer's Action Alerts Plus: Check out this charitable trust portfolio and uncover the stocks Cramer thinks could be winners.
At the time of publication, the portfolio had no positions in the securities mentioned above.
More from TheStreet:
DATA PROVIDERS
Copyright © 2014 Microsoft. All rights reserved.
Fundamental company data and historical chart data provided by Morningstar Inc. Real-time index quotes and delayed quotes supplied by Morningstar Inc. Quotes delayed by up to 15 minutes, except where indicated otherwise. Fund summary, fund performance and dividend data provided by Morningstar Inc. Analyst recommendations provided by Zacks Investment Research. StockScouter data provided by Verus Analytics. IPO data provided by Hoover's Inc. Index membership data provided by Morningstar Inc.
ABOUT
Top Stocks provides analysis about the most noteworthy stocks in the market each day, combining some of the best content from around the MSN Money site and the rest of the Web.
Contributors include professional investors and journalists affiliated with MSN Money.
Follow us on Twitter @topstocksmsn.