DaVita takes a hit on proposed Medicare cuts
But I still like the business model for this stock pick.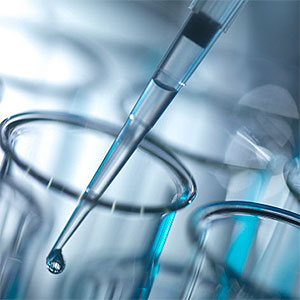 A bad day Tuesday, for the stocks of the world's two largest providers of dialysis services.

Shares of DaVita HealthCare Partners (DVA) fell 5.9%, or $7.15, to $114. Shares of Germany's Fresenius Medical Care (FMS), the world's largest provider of dialysis services, dropped 9.55%, or $3.39, to $32.11.

DaVita has about a 33% share of the U.S. market with Fresenius taking 37%. Fresenius Medical Care is the dialysis care business of Fresenius Group. The dialysis care unit trades under its own symbols in New York and Germany. The Fresenius Group trades as FRE.GR in Germany and FSNUY in New York. Sales for Fresenius Medical Care came to $13.8 billion in 2012. Sales for Fresenius Group, which consolidate sales at Fresenius Medical Care, totaled 19.3 billion euros in 2012.
DaVita closed down slightly at $113.90 in Wednesday's short, pre-holiday session in New York.  Fresenius Medical Care was up a tad to $32.21.
The hit on Tuesday came from news the U.S. Medicare system had proposed cutting payments for dialysis services by 9.4% in 2014. Wall Street had been expecting a reduction in payment rates but projections had run in the vicinity of 4% to 5%.
The proposed cuts work out like this, according to calculations by Credit Suisse: Payment per treatment would fall to $216.95 in 2014 from $240.36 in 2013.
How much of this cut can the two companies offset? The figuring behind the cut already assumes productivity gains of 0.4% (and inflation of 2.9%.) On their record of cost reductions, these two companies will easily beat those productivity gains, but those reductions were already assumed in Wall Street calculations on valuation.

The companies will also be able to make up some of the cuts to Medicare payments by raising what they charge to private insurers but with Medicare making up roughly 85% of revenue, it will be hard for payments from private insurers to fill the gap.
The one piece of good news is that the history of Medicare rule-making argues that there's a good chance that the final cut in payment rates, to be announced later this year, won't be the full 9.4% of currently proposed cuts.
Under these circumstances it's hard to judge exactly how big a reduction I should take in my current target price of $149 a share for DaVita in my Jubak's Picks portfolio. But some reduction is clearly necessary if you think for a moment about DaVita's business model.
I'm attracted to these shares because DaVita's U.S. dialysis business provides a steady cash flow even with pressure on Medicare payment rates because, unfortunately, diabetes is a steadily growing plague and the number of patients that plague will send to DaVita's dialysis clinics looks like it will grow by 4% a year.

That steady cash flow is available for re-investment in more dialysis clinics outside the United States, a market that DaVita has just begun to penetrate, and for expansion of Healthcare Partners, a fast growing physician group manager added by merger in 2012.
A cut in Medicare payments results in less cash flow to reinvest, and a slightly lower growth rate over time. The calculations are messy, given what I don't know and my sense that the market is reducing the premium it will pay for growth, but I come up with a target price of $138 for shares of DaVita. That lower target still represents a 21% potential gain from the July 2 closing price of $114.
Tuesday's drop does raise one other tough question—Buy on the drop or wait? DaVita doesn't report quarterly earnings until August 1 but I think the month before that will bring a fairly heavy dose of downgrades to target prices and cuts to earnings estimates for 2014 from analysts. That negative news is likely to culminate in the days after the earnings report itself in Wall Street speculation on how bad the damage from the reduction in Medicare payments will be.
In other words, as attractive as buying on the current drop might be, I'd wait to buy until sometime in August. Of course, if you want to play it safe rather than speculate on investor psychology, you could split your purchase and pick up part of a position now and part in August.

Full disclosure: I don't own shares of any of the companies mentioned in this post in my personal portfolio. When in 2010 I started the mutual fund I manage, Jubak Global Equity Fund, I liquidated all my individual stock holdings and put the money into the fund. The fund did own shares of DaVita HealthCare Partners as of the end of March. For a full list of the stocks in the fund as of the end of March see the fund's portfolio.
MSN Money on Twitter and Facebook
Like us on Facebook: MSN Money and Top Stocks
Follow us on Twitter: @msn_money and @topstocksmsn
DATA PROVIDERS
Copyright © 2014 Microsoft. All rights reserved.
Fundamental company data and historical chart data provided by Morningstar Inc. Real-time index quotes and delayed quotes supplied by Morningstar Inc. Quotes delayed by up to 15 minutes, except where indicated otherwise. Fund summary, fund performance and dividend data provided by Morningstar Inc. Analyst recommendations provided by Zacks Investment Research. StockScouter data provided by Verus Analytics. IPO data provided by Hoover's Inc. Index membership data provided by Morningstar Inc.
ABOUT
Top Stocks provides analysis about the most noteworthy stocks in the market each day, combining some of the best content from around the MSN Money site and the rest of the Web.
Contributors include professional investors and journalists affiliated with MSN Money.
Follow us on Twitter @topstocksmsn.