Facebook earnings might prove Yellen wrong
The economy and the market may have 99 problems, but a social media bubble isn't one.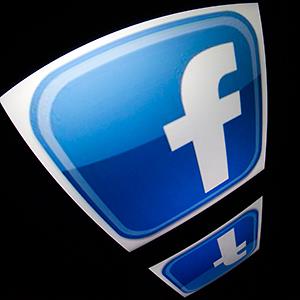 By Tim Mullaney,
MarketWatch
Janet Yellen made a fuss by slipping a line into her semi-annual Congressional testimony on the economy that social-networking stocks were in a bit of a bubble.

Beginning with Facebook's (FB) second-quarter earnings report Wednesday, we'll see if she was way more wrong than right.
Yellen's wrong about this bubble three different ways. First, social-media stocks as a group aren't very expensive, and the best of breed, like Facebook and YouTube owner Google (GOOG), are actually pretty cheap. 
Second, the flaws of less-premium social-media stocks, like Groupon (GRPN) and Zynga (ZNGA), are well-appreciated and realistically appraised, which is one reason why you've routinely seen initial public offerings by social-media firms struggle and even flop, in a way barely seen among 1998-1999 Web companies.
And, third, a note that means more to macro investors than those who would chase fast bucks in tech stocks: There's not enough money tied up in social media to hurt the economy even if a bubble were deflated.
First, let's talk numbers and valuations.
The top exchange traded fund in social media is the Social Media Index ETF (SOCL) from Global X Funds. Its top 10 holdings, from Facebook down to Groupon, do trade at a hefty average price-to-earnings ratio of 73. 
But that weighs equally the prospects of social-media blue-chippers like Facebook, at 48 times earnings, or Google at 23, with cases like Pandora (P), a 150 P/E, or Yelp (YELP) at 220. Since Google's $400 billion market value is 80 times Yelp's, weighting their valuations equally is off-base.
Most social-media numbers look fine considering how fast companies are growing. Moscow-based Yandex, Google, Facebook and China-based Tencent Holdings (TCEHY) all trade at a growth-adjusted P/E of less than 1.5. Dividing their multiple by the pace of expected profit growth over five years, these names are actually cheaper than health-insurance businesses, like WellPoint (WLP) or old tech's Cisco Systems (CSCO), and comparable to IBM (IBM).
Next, while the Web's first rule may be that on the Internet no one knows you're a dog, that's not the case for social media.
When a social-media company is a mutt, skeptics pounce fast and effectively. Groupon's accounting problems were diagnosed within a half-hour of its initial IPO filing in 2011. Much the same happened to King Digital Entertainment (KING) this year -- it's highly profitable, but commands only a 10 P/E because no one will assume the publisher of Candy Crush Saga has more hit games up its sleeve. 
Even Facebook lost half its value before roaring back to life -- a bit of skepticism that sellers who missed its tripling since must regret.
There are exceptions to the rule that the market judges social-media businesses rationally.
Yelp's P/E of 72 times estimated 2015 earnings (analysts say it will lose money this year) is mostly amusing. Nice business, sure, but aggregating restaurant reviews isn't worth twice the multiple that bigger, already profitable TripAdvisor (TRIP) commands for hotel reviews.
Likewise, if Pandora were getting profitable enough soon to merit its price, its estimated growth rate would be much higher. But Pandora has too much competition, and too little differentiation, to build profitability that fast. But even here, top Web analyst Mark Mahaney of RBC Capital Markets says the stock commands 50 times next year's profit before taxes and non-cash depreciation and amortization charges. Still too high for many, but not insane.
Appraising social stocks gets hard when you consider a handful of legitimately important companies that are still probably way overpriced. Twitter (TWTR) tops this list, and, more controversially, you can put LinkedIn (LNKD) on it too. Editorially, Twitter is one-of-a-kind; financially, it's an advertising-targetin​g business among many. 
Choosing between Facebook at 48 times earnings or Twitter at 922 is easy. Lots of writers put Twitter's pre-IPO value at about $12 billion, before the market took it to $22 billion today. That's still broadly right. These companies could grow into their valuations -- or not.
But you can't really have a bubble made up of four or five companies, commanding between them a market cap of $40 billion to $50 billion. There are no Pets.coms in this crowd, no mortgage securities made up of loans to insolvent borrowers whose teaser rates will soon reset. They're all worth something. The worst you can say about LinkedIn or Twitter is that enthusiasts think they will grow faster than skeptics do.
The economy faces basically no risk from such a microbubble. If Yelp, Pandora, Zynga and Groupon all closed tomorrow, it would cost the economy $17 billion in lost value -- about what Google shares have gained since July 8. The housing bubble cost $7 trillion. Housing, and telecom in 2000, were bubbles. This is nada.
The economy and the market may have 99 problems, but a social-media bubble ain't one.
--Mullaney writes on economics, health care and technology. He is not long or short any of the stocks mentioned.
More from MarketWatch
Boggling. A venue that is not only counter-productive but promotes unethical and bully behavior is a generational phenomena, not a stock anyone with commonsense would buy. The ads are a hoax. While you tell us you are going to the bathroom, you could have been working on your enterprise. It has to make sense-- balanced world economies not performing in unison, or, New World Order by social media connectivity, wars, poverty and ruin. Wake up. Grow up. Look out the window at what you have done to us all. 

Thanks Tim Mullaney.  You said everything I was thinking and then some.  You saved me the trouble of having to shoot off an angry letter to Janet Yellen for causing my Facebook shares to drop after her reckless and ignorant comments.  After Facebook's stellar earnings report today - we get the last laugh.

Interesting analysis. See what other people are saying about Facebook earnings
here:http://www.twom​argins.com/c/FB-2014​-8k-szgdd
Look for Facebook to either invest it's $14 billion in acquisitions or a possible share repurchase plan. See what else people are saying here:
http://www.twomargin​s.com/c/FB-2014-8k-s​zgdd
Thanks for the article. There's another cool site that's crowdsourcing financial insight over here
http://www.twomargin​s.com/c/FB-2014-8k-s​zgdd.
Why don't you share your thoughts here:
http://www.twomargin​s.com/c/FB-2014-8k-s​zgdd.
It's a new site that's crowdsourcing financial insight.

"And, third, a note that means more to macro investors than those who would chase fast bucks in tech stocks: There's not enough money tied up in social media to hurt the economy even if a bubble were deflated."
Bubbles are busted primarily because of DEBT and Leverage, not just because of a given price level of Companies nobody actually Needs. Sometimes all it takes is one small thing to Trigger an Avalanche. So be careful about stating what will or won't cause something.


Advertisers are currently making the Assumption that FB is worth ponying up to with Ad Dollars. That can change at the Flip of a Coin. When the Economy goes south, FB will feel it far worse then other companies. From this point Forward, earnings Comparisons start to get far more difficult. When you have a Super Rich PE, any blip will send shock-waves to these types of stocks. So called Economist are already starting to revise their economic forecasts DOWN. Be nimble folks.

Are you sure you want to delete this comment?
DATA PROVIDERS
Copyright © 2014 Microsoft. All rights reserved.
Fundamental company data and historical chart data provided by Morningstar Inc. Real-time index quotes and delayed quotes supplied by Morningstar Inc. Quotes delayed by up to 15 minutes, except where indicated otherwise. Fund summary, fund performance and dividend data provided by Morningstar Inc. Analyst recommendations provided by Zacks Investment Research. StockScouter data provided by Verus Analytics. IPO data provided by Hoover's Inc. Index membership data provided by Morningstar Inc.
ABOUT
Top Stocks provides analysis about the most noteworthy stocks in the market each day, combining some of the best content from around the MSN Money site and the rest of the Web.
Contributors include professional investors and journalists affiliated with MSN Money.
Follow us on Twitter @topstocksmsn.