Finding contrarian plays in a not-so-cheap market
Collectively, stocks aren't cheap anymore. But individual bargains still abound.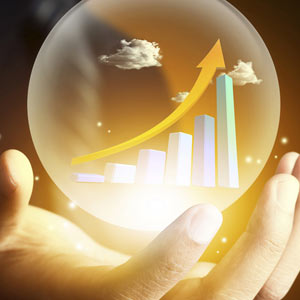 Good news, bad news: First the bad -- the stock market is no longer cheap. The days of throwing a stone in the air and hitting a bargain-priced stock are over, with S&P 500 price-to-earnings ratios in the 16.5-17.5 range and the index's price-to-book ratio at 2.5.

But now, the good news: None of that means you can't still make plenty of money in stocks. For one thing, just because stocks have hit or passed average valuation levels, that doesn't mean we're headed for doom.
A bit traumatized by having two market crashes within the past 14 years, many wary investors seem to forget that, by definition, you're going to be above an average a good deal of the time. The problem starts not when you get to fair value our just beyond it, but when you get way past it, as we did back in the 2000 bubble.
But perhaps more importantly, while commentators -- including, to be fair, myself -- often refer to the monolithic "stock market", what we really have is a "market of individual stocks." And at any given time you can find plenty of undervalued attractive stocks, regardless of where the broader market averages are. Of course, broader market trends can, in the short term, keep the value in those stocks from being recognized. But, with the short term nearly impossible to predict, I'm concerned with the long term, and over the long haul cheap shares of good companies tend to produce strong returns.
So, what individual stocks are looking particularly good and cheap right now? I recently used some of my most contrarian minded Guru Strategies (which are based on the approaches of some of history's most successful investors) to search for some undervalued gems.
Among these models were my David Dreman-inspired model (which targets firms that are in the cheapest 20 percent of the market based on two of the following: P/E ratio, price/book ratio, price/cash flow ratio, and price/dividend ratio); my Benjamin Graham-based model (which requires both the trailing 12-month and three-year average P/Es to be below 15, and the product of the higher of those and the price/book ratio to be no greater than 22); and the Joel Greenblatt-based model (which targets companies with the highest earnings yields, using earnings before interest and taxes and dividing by enterprise value).
In many cases, these stocks have some concern or fear hovering above them, making their shares cheap. But they also have the  fundamentals and financials that indicate investors are overreacting to those fears. As always, you should invest in stocks like these as part of a broader, diversified portfolio.
Perusahaan Perseroan PT Telekomunikasi Indonesia (TLK): "Telekom" is Indonesia's largest telecommunication and network provider, a state-owned enterprise whose offerings include wired and wireless phone service, broadband service, information services and television services. Emerging market fears have helped keep its price low, part of why the stock gets strong interest from my Dreman-based contrarian model.
It considers Telekom ($19 billion market cap) a contrarian play because both its P/E ratio (4.3) and price/cash flow ratio (6.7) fall into the market's bottom 20 percent. Dreman realized that sometimes, however, a stock is cheap because everyone knows it's a dog, so he also used an array of fundamental and financial tests. This model likes Telekom's solid 22 percent return on equity, 30 percent pre-tax profit margins, and 34.7 percent debt/equity ratio, which is less than a third of its industry average.
Verizon Communications (VZ): The wireless giant has taken in more than $120 billion in sales in the past year, has a 32 percent return on equity, and has grown earnings per share at a 44 percent clip over the long term (I use an average of the three-, four- and five-year growth rates to determine a long term rate). But, perhaps in part because some think it paid too much to buy out Vodafone's 45 percent stake in the firm last year, it trades for just 11.7 times earnings and 3.3 times cash flow, both of which earn it contrarian status, according to my Dreman model. Given Verizon's strong ROE, 4.5 percent dividend yield, and 24 percent pre-tax profit margins, the strategy thinks it is worthy of more love.
National-Oilwell Varco (NOV): Houston-based Varco makes oil and gas drilling parts. The $32-billion-market-c​ap firm is a favorite of my Graham-inspired strategy. Graham was an extremely conservative investor who wanted a company to have a strong balance sheet.
The model I base on his Defensive Investor approach requires a company to have a current ratio of at least 2.0 and more net current assets than long term debt. Varco has a 2.5 current ratio and more than three times as much in net current assets as it has long term debt ($9.7 billion vs. $3.1 billion). Graham was also known as the "Father of Value Investing", and Varco is cheap, trading for 14.2 times three-year average EPS and 1.46 times book value.
GameStop (GME): GameStop is the world's largest video game retailer, selling all sorts of Nintendo, Xbox and PlayStation games and game units, as well as a variety of online and computer games. It has more than 6,000 stores in the U.S. and 14 other countries, and a $4 billion market cap.
Many feared GameStop's store-based model would spell big trouble as the gaming industry evolved, but the firm has held up fairly well in recent years. Last month, after it announced disappointing holiday sales, investors rushed for the door, however. My Greenblatt-based model thinks they were too hasty. It likes GameStop's stellar 18.5 percent earnings yield, which is the 19th-best figure in the market -- when valuations (and expectations) are that low, a company doesn't need to excel for its shares to rise; it just needs to do a little bit better than terrible. GameStop's 88.3 percent return on capital indicates it should be able to do that, according to this model.
I'm long NOV, GME and TLK.
John Reese is founder and CEO of Validea Capital Management and Validea.com, a premium investment research site, and the author of "The Guru Investor: How to Beat the Market Using History's Best Investment Strategies."  

"The problem starts not when you get to fair value our just beyond it, but when you get way past it, as we did back in the 2000 bubble."

Well that's were you are completely Wrong, we are in the Middle of at least two major problems. We are way beyond as in the 2000 bubble plus we never fixed the core problem of the last Great Recession. Everything has been masked by Massive Corporate Stock buybacks and artificially low interest rates.

Corporations are investing in shareholders but not the company itself. Most major companies are refusing to invest in important things like research and development but are piling on buybacks as they stagnant WAGES and cut Workers. What's left is a Fed-up workforce that eventually will call BS on the current state of affairs.

We are seeing the biggest transfer of Wealth to the already SuperRich as the Union which are Boardrooms vote themselves bigger payouts while telling everyone else to go straight to Hades. This is a unsustainable pathway forward and will have major negative impacts on America Futures. The Great Recession was never solved, not doing so increased the Risks of a Global Depression. But heck, the SuperRich got theirs right. That's all that counts to HEAR some folks tell it.


Although buybacks, do bolster the bottom line of the stock price or Market Cap...
But,It does offer equal advantages to other stock/share holders to sell or take cash to the table at a normally lower tax rate, under cap gains as opposed to dividends.
Tracking the "insider buying/selling" is not that difficult to see if there is something else going on;
Or there might be a disadvantage to the average shareholder...There are "watchdogs" that aware others of any mishandlings in the functions or fundamentals...Makes​ things easier for us common folk.
No doubt, CEOs and upper level executives want to optimize the value of a Company anyway they can....I always considered it part of their Jobs.
I find it more interesting, to watch what big traders, HFTs and big shooters are doing as better indicators to the Health or future health of a Company...
What is somewhat disturbing to me lately, is the size of Margin Accounts that are being accumulated and short positions....That have also been a forerunner to doom or a heavier than normal corrections.


The last time Corporate Stock buybacks were this high, just before the last massive Market Correction. CEO types are engaged in Financial Engineering to one, create the illusion that they know what they are doing and two, benefit the share value of the insiders stock that they own. The Mainstream Media is remarkable silent about that.

CEO types are lacking the real innovation that is suppose to come with the Job Title. Since they have no true skill sets, they are cooking the Books. This will not help longer term shareholders, it will actually punish them. CEO types don't have to worry as they are selling their shares while telling you to buy them.

Are you sure you want to delete this comment?
DATA PROVIDERS
Copyright © 2014 Microsoft. All rights reserved.
Fundamental company data and historical chart data provided by Morningstar Inc. Real-time index quotes and delayed quotes supplied by Morningstar Inc. Quotes delayed by up to 15 minutes, except where indicated otherwise. Fund summary, fund performance and dividend data provided by Morningstar Inc. Analyst recommendations provided by Zacks Investment Research. StockScouter data provided by Verus Analytics. IPO data provided by Hoover's Inc. Index membership data provided by Morningstar Inc.
ABOUT
Top Stocks provides analysis about the most noteworthy stocks in the market each day, combining some of the best content from around the MSN Money site and the rest of the Web.
Contributors include professional investors and journalists affiliated with MSN Money.
Follow us on Twitter @topstocksmsn.