Google is quickly becoming a device company
The search giant has spent nearly $16 billion buying up gadget makers. It's following in the footsteps of Apple, which showed that smart gadgets bring profit.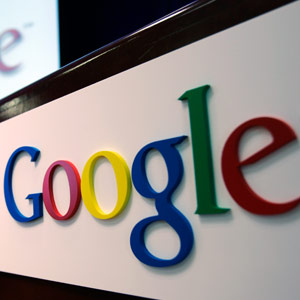 By
Connie Guglielmo, Forbes Staff
Google
's (
GOOG
) acquisition of
Nest Labs
is being touted as a sign that it's serious about putting itself at the center of the Internet of Things, a potential $19 trillion market of opportunity for all kinds of connected devices from the thermostats and smoke alarms that Nest makes today to the smartwatches and other wearable tech of the not-so-distant future.
No doubt.
But dig a little deeper and it's also clear that Google is taking its cue from the strategy that has made its former
partner-turned-rival​
Apple
(
AAPL
) such a success. That strategy: Create your own devices to sell software and services. Between Nest and
Motorola Mobility
, the smartphone maker it acquired in 2011, Google has now spent $15.7 billion on hardware companies. Unsurprisingly, Motorola and Nest are Google's most expensive acquisitions.
The deal prompted this quip from Aaron Levie, CEO of online enterprise software provider Box, who tweeted: "If you're not starting a software-enabled hardware company right now, you've lost your mind."
Apple, the most successful consumer electronics company on the planet, has proven that gadgets -- elegant, well-designed, category-making devices -- win brand recognition and bring in sales and profit. More important, they tie customers to your ecosystem. That ecosystem might include devices that run apps and play TV shows, movies and music today, but will no doubt include the connected home, car and digital health services tomorrow.
There's lots of speculation about what the future will bring. But one thing we do know is that once you've made an investment in one ecosystem, it's hard to switch.
For many years, Google relied on partners, including Samsung, to promote its Android mobile operating system software and to tout its apps ecosystem as a rival to Apple's iPhone, iPad and to its iOS software. And while it will continue to rely on partners, Google also seems to be recognizing that those allies will only get you so far.
The $3.2 billion acquisition of Nest is its second-largest acquisition after Motorola Mobility, the smartphone hardware maker for which it paid $12.5 billion in 2011. Motorola has given Google its own branded smartphones for promoting the capabilities of Android and for luring customers to Google Play store, its rival to Apple's iTunes and App Store.
With Nest, Google gets another device with its logo in front of consumers. It also gets a lot of Apple know-how. Co-founded in 2010 by Tony Fadell, the man considered the father of Apple's iPod, Nest brings to Google, if the LinkedIn tally of Nest employees is right, about 100 other former Apple workers.
"With the acquisition of Motorola and Nest, it's showing that Google believes in the Apple vision: Create hardware, software solutions, not just an online platform," Forrester analyst Frank Gillett told my Forbes colleague Aaron Tilley.
Apple also sees the potential of connected devices and services, and is reportedly at work on a smartwatch and connected TV, with patents hinting at other ways to make its tech the center of the digital home. There were rumors that Apple was also looking at buying Nest, but walked away after deciding it didn't need Fadell and his team to dream up its own home automation system. We'll see.
Smartphones are not Google's only hardware. Last year, it enhanced its Chromebook notebook line, released new versions of its Nexus tablets and introduced the $35 Chromecast, a dongle that plugs into your TV and lets users stream content from the Internet onto your television.
Google also acquired a handful of robotics technology makers in 2013, which offer everything from humanoid robots to robotic arms, wheels and cameras. There are lots of use cases for that robotic hardware, from helping mobilize disabled users to automating factories.
Of course, all that hardware is powered by software. That hardware and software play in an ever-expanding infrastructure of mobile app, services, advertising and analytics. That's the promise of the connected future and the Internet of Things, which Cisco CEO John Chambers said last week he expects will be a $19 trillion market of opportunity.
Google isn't the only one to look at Apple and see a winning strategy.
Microsoft
(
MSFT
), the world's biggest maker of software, is working to transform itself into a devices, software and services company. It's about to close the $5 billion acquisition of
Nokia
(
NOK
), which will bring it a new cache of devices it can use to tout its Windows Phone mobile software and services. Microsoft is also expected to name a new CEO later this month whose mandate will be to make that transformation a reality. (Microsoft owns and publishes Top Stocks, an MSN Money site.)
As for Nest, Google's acquisition "is -- almost literally -- a foot in the door for the search-engine giant, giving Google another path into the homes of users, alongside computers and smartphones," says Brian Proffitt, a technology expert and adjunct instructor of management in the University of Notre Dame's Mendoza College of Business.

"For the immediate future, Google will likely use the Nest family of products as a hub for a home's Internet of Things," Proffitt added. "You might not think that a thermostat as a potential hub for an interconnected web of devices in the home, but its ubiquity makes it an ideal candidate. . . especially since energy management is one job an Internet of Things can do that will have immediate impact on consumers' lives."
It doesn't hurt that hardware is easier to sell than an "intangible software product" because people can see how it works and how to use it, adds Gartner analyst Angela McIntyre. "Google makes a lot of money selling advertising and collecting information about using and how they use the Internet is part of that. When they are looking at connected home type products, that's a way to collect information about users in their home," says McIntyre. "Think about hardware, and the sensors in the devices, as simply the interface to that data."
More on Forbes
DATA PROVIDERS
Copyright © 2014 Microsoft. All rights reserved.
Fundamental company data and historical chart data provided by Morningstar Inc. Real-time index quotes and delayed quotes supplied by Morningstar Inc. Quotes delayed by up to 15 minutes, except where indicated otherwise. Fund summary, fund performance and dividend data provided by Morningstar Inc. Analyst recommendations provided by Zacks Investment Research. StockScouter data provided by Verus Analytics. IPO data provided by Hoover's Inc. Index membership data provided by Morningstar Inc.
ABOUT
Top Stocks provides analysis about the most noteworthy stocks in the market each day, combining some of the best content from around the MSN Money site and the rest of the Web.
Contributors include professional investors and journalists affiliated with MSN Money.
Follow us on Twitter @topstocksmsn.