Google's split is changing the S&P 500 forever
The company is moving shares into a new ticker symbol, meaning the 500-stock index will now have 501 components.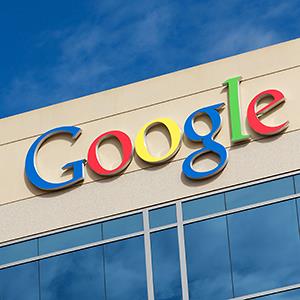 By Alex Rosenberg,
CNBC
When Google (GOOG) effectively splits its stock on Wednesday, S&P Dow Jones Indices will do something unprecedented: It will keep both the old Google shares and the new ones in the S&P 500. 

That means the Standard & Poor's 500 Index ($INX) will technically have 501 components, though it will still have only 500 companies.
"It's a good trivia question for everybody," Cowen & Co.'s head of sales trading, David Seaburg, said on last Thursday's episode of "Futures Now." "Next Wednesday, how many stocks are going to be in the S&P 500? It's 501!"
On Wednesday, ahead of trading on Thursday, Google will offer shareholders nonvoting Class C shares as a one-time special dividend. Because there will be twice as many shares outstanding, the price of the shares is expected to fall in half, effectively making for a standard 2-for-1 stock split.
The move will not only decrease the plus-$1,000 price of Google's shares, but will also potentially reduce shareholders' voting power in the future, mitigating the risk of a messy fight with an activist investor who wants the company to distribute more cash (Carl Icahn's Apple fight might comes to mind).
In the past, S&P Dow Jones Indices, the company that runs the S&P 500, has not kept the additional shares that more than 40 S&P 500 companies offer in the index.
In fact, in a February press release, the company announced that it would switch Google from the Class A shares (which will trade under the ticker "GOOGL") to the class C shares (which will trade under the ticker "GOOG," and are likely to be more liquid).
But in a March press release, it revised that decision, and said both the Class A and Class C shares will be included in the S&P 500 (as well as in the S&P 100).
This is the first time that more than 500 stocks will be included in the S&P 500 for anything more than a temporary period.
"Fifteen years ago we had 501 lines for two days," said Howard Silverblatt, senior index analyst at S&P Dow Jones Indices. "But this is different. This is a big methodology change. You can compare it to when we adjusted for float" (an adjustment whereby S&P started calculating a company's market capitalization, and thus its weight in the index, by referring to the number of shares available for trading).
Silverblatt said that a number of systems, including his own, will have to undergo headache-inducing adjustments.
"This is going to make a lot of backdoor systems back up. The closest thing I remember is Y2K," Silverblatt told CNBC.com. "It will be real confusing for the first week."
What gives this change even more weight is that in September 2015, S&P Dow Jones Indices will consider including second publicly traded share classes that S&P 500 companies offer between now and September 2015. However, the index will continue to have just 500 companies.
The company says they are making the change because of a trend arising, particularly among tech companies, of offering multiple shares classes. Ignoring this trend would lead to "difficultly properly representing major market segments while providing sufficient liquidity to accommodate trading and necessary index adjustments," according to a press release.
More from CNBC
You take anything that begins like enterprise and assimilate into corrupt financial wrangling and it starts it's death countdown. Much like Apple's "rounded corners" and Microsoft's constant Windows fixes... it stops being what it set out to be. 
If you take a step back and LOOK at the whole economic picture around us-- there is only one way to play-- get out of the markets, buy something local and help it help where you live. All else is just Kool Aid. 

What gobligoop....What are you talking about.  Why doesn't CNBC reference material where a novice could go to get a better understanding of what the article is about - might be because the author doesn't understand the ideas him/her-self.  The purpose of reporting is to provide clear communication.  Not well reported in my opinion, and I might add I'm an intelligent, educated person, with a few graduate degrees in my credentials (including an MBA) so get real, will you! 

Are you sure you want to delete this comment?
DATA PROVIDERS
Copyright © 2014 Microsoft. All rights reserved.
Fundamental company data and historical chart data provided by Morningstar Inc. Real-time index quotes and delayed quotes supplied by Morningstar Inc. Quotes delayed by up to 15 minutes, except where indicated otherwise. Fund summary, fund performance and dividend data provided by Morningstar Inc. Analyst recommendations provided by Zacks Investment Research. StockScouter data provided by Verus Analytics. IPO data provided by Hoover's Inc. Index membership data provided by Morningstar Inc.
ABOUT
Top Stocks provides analysis about the most noteworthy stocks in the market each day, combining some of the best content from around the MSN Money site and the rest of the Web.
Contributors include professional investors and journalists affiliated with MSN Money.
Follow us on Twitter @topstocksmsn.