Health care ETFs in aftermath of Obamacare launch
The rollout of the new national health care plan has been far from perfect, but some sectors may get an Obamacare bump.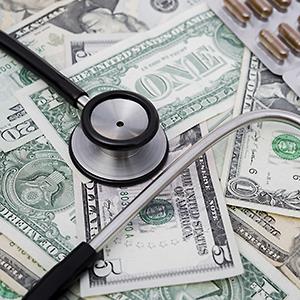 By Matthew McCall
The rocky rollout of Obamacare is in its second month and there are still a large number of uncertainties hanging over the healthcare industry as a whole.
For starters, the website is still experiencing issues holding back the potential number of people that could be enrolling. Then there is the one-year suspension of the employer mandate and now cancelled plans can be kept for another year.
All in all, the plan has not enjoyed a smooth introduction to the public. However, there is still enough data out there to suggest what the end result may be for some health care sectors. For example, more people with health insurance equals a higher demand for health care services and products, including drugs.
There is one piece of data that is undisputable, the health care stocks are hitting new highs amid a strong 2013. From pharmaceuticals to hospitals to health insurers, money has been flowing into the various sectors. There is wide range of ETFs that captures exposure to the healthcare industry for the average investor.
SPDR Health Care Sector Select ETF (XLV)
The broad based ETF encompasses several health care sectors with a heavy concentration on the pharmaceuticals and biotechs. A total of 57 stocks compose the ETF with the top three holdings, all pharmaceuticals, making up 29 percent. A closely watched sector is the health care providers, which make up 16 percent of the ETF.
Year-to-date the ETF is up 37 percent, easily beating the S&P 500, and is trading a few days from an all-time high. A pullback to support at the $53 area looks like it could be a great buying opportunity for prospective investors.
iShares U.S. Healthcare Providers ETF (IHF)
The basket of 49 stocks is heavily concentrated on health insurance companies as well as pharmacy benefit management firms. The top two holdings make up 24 percent of the allocation. Unitedhealth Group (UNH), a health insurance company, is the number one stock in the ETF and is up 34 percent for the year. The number two holding is pharmacy benefit management company Express Scripts (ESRX), which is up 23 percent in 2013.
The ETF is a play on more individuals signing up for health care and the health care providers benefiting from the increased volume. Though there are a lot of unknowns to the increase of insured Americans and how the costs will be passed on to the insured in the future. Overall, IHF should be positioned to continue hitting highs as the landscape of the healthcare industry evolves in the coming years.
Read more from Benzinga:

I finally did what Republicans have done, however my sole intent was to find out the Real Deal concerning the site and not some typical Political Agenda. So far, from what I have seen, the Bronze Level is a Total Ripoff. We can debate the Silver and Gold and it might be good or bad depending. However, this ACA is far, Far, FAR from being some WELFARE DEAL. This thing concerning cost is being Constructed by guess who, the Health-Care Industry. They have come up with the Costs per plan, not Obama. So why should anyone including Obama behave as if that will ever come out nearly as affordable as advertised. Maybe Obama has never paid out of Pocket and or never heard of
Co-payments/Coinsura​nce.
Republicans really don't care either way. They never have.
From what I have seen so far, Basically the ACA lowers YOUR cost by lowering your TAX BILL concerning the shown plans. If you don't pay any taxes and or make enough via income, you will NOT see any TAX BENEFIT. If your state has not expanded Medicaid, the ACA basically says, sorry, too bad, good LUCK at the Free Clinic. So as many have not expanded Medicaid and or a large number of folks will NOT Qualify because income level, a large number of folks will still be without the type of Medical Coverage they need. But to hear Republicans tell it, this is the biggest Government giveaway since Food STAMPS. It isn't. Just more BS from the expected sources. The same ones that have ZERO plans of improving America's growing Health-care Issues as they attempt to rid Americans of SS and Medicare.
Are you sure you want to delete this comment?
DATA PROVIDERS
Copyright © 2014 Microsoft. All rights reserved.
Fundamental company data and historical chart data provided by Morningstar Inc. Real-time index quotes and delayed quotes supplied by Morningstar Inc. Quotes delayed by up to 15 minutes, except where indicated otherwise. Fund summary, fund performance and dividend data provided by Morningstar Inc. Analyst recommendations provided by Zacks Investment Research. StockScouter data provided by Verus Analytics. IPO data provided by Hoover's Inc. Index membership data provided by Morningstar Inc.
ABOUT
Top Stocks provides analysis about the most noteworthy stocks in the market each day, combining some of the best content from around the MSN Money site and the rest of the Web.
Contributors include professional investors and journalists affiliated with MSN Money.
Follow us on Twitter @topstocksmsn.