Here are America's best and worst banks
Prosperity Bancshares of Texas leads the way as the best-run financial institution in the country.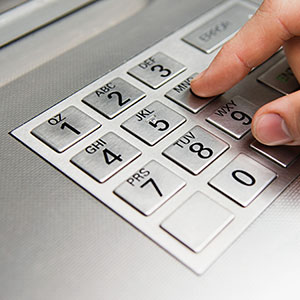 By
Kurt Badenhausen, Forbes Staff
This year, the U.S. banking industry continued its slow recovery from its nadir in 2010, as banks cleaned up their balance sheets and reduced nonperforming loans and assets.

There were only 24 bank failures in 2013 versus 51 last year. Failures peaked at 157 in 2010. The FDIC's "Problem List" of banks shrank to 515 from 694 a year ago (it was 888 in March 2011).
Yet there is still a broad disparity between the best and worst banks. In order to gauge the financial health of the 100 largest U.S. banks and thrifts, Forbes turned to Charlottesville, Va., financial data provider SNL Financial for information on asset quality, capital adequacy and profitability.

The data is based on regulatory filings through the third quarter of 2013. SNL provides the data, but the rankings are done by Forbes.
Leading the way is
Prosperity Bancshares
(
PB
), which also ranked first in 2011. The $16 billion bank has 218 locations, with one-quarter of them in the Houston area, where it is headquartered. The bank has only six branches outside of Texas. The share of Prosperity's loans that are nonperforming (0.1%) and assets that are nonperforming (0.1%) both rank among the three lowest in the banking industry. Its level of reserves/NPLs is an eye-popping 1,144%. Prosperity ranked in the top 10 in five of the nine metrics we evaluated the banks on.
Prosperity skirted the housing crisis for the most part thanks to the resilient Texas economy, and it has been snapping up other Texas banks. Its latest acquisition is FVNB, completed last month. Prosperity also reached a deal to acquire Tulsa, Okla.-based F&M Bank. FVNB and F&M had combined assets of $4.9 billion as of the third quarter. Acquisitions have helped fuel revenue growth of 30%, fourth best among the 100 biggest banks. The stock is up 42% year-to-date and trades at 1.6 times book value.
Signature Bank
(
SBNY
) moves up one spot from last year to No. 2 in our ranking. The New York bank is one of the most profitable financial institutions, with a return on average equity of 12.7% for the latest 12 months.
State Street
(
STT
) fell two places after ranking first last year. The $217 billion firm has the lowest levels of both nonperforming loans and assets of any bank.
"We are on the backside of the crisis and companies are starting to look for growth," says SNL bank analyst Tyler Hall. It hasn't been easy given rock-bottom interest rates. Only 44% of banks with more than $1 billion in assets increased revenue in the third quarter, according to SNL. It is even worse for the biggest banks.
M&T Bank
(
MTB
) was the only one of the 27 banks with more than $25 billion in assets to increase revenue in the most recent quarter.
With the search for growth in mind, we tweaked the methodology of this year's list for the first time since we began ranking the largest banks in 2009. We added revenue growth as an equally weighted component to the other eight metrics (Prosperity would have ranked first under the previous methodology as well). The average revenue growth for the 100 largest banks was just 1.1% over the last 12 months.
While banks search for growth, they also are bracing for new regulatory policies like the Volcker rule and Basel III. "The regulatory concern is out there," says Hall. "Banks are spending significant time and money looking at how it is going to impact them."
Zions Bancorp
(
ZION
) announced this week it would sell some collateralized debt obligations that it can no longer hold due to the Volcker rule, taking a charge of $387 million to write down the value of the securities.
The performance of the four banks that dominate the industry was mixed -- the fourth-biggest U.S. bank,
Wells Fargo
(
WFC
), is four times the size of the fifth largest by assets,
Bank of New York Mellon
(
BK
).


Citigroup
(
C
) is tops among the Big Four and ranks No. 39 overall, up three spots from last year. The $1.9 trillion bank was hammered during the 2008 financial crisis and was bailed out by $45 billion in federal aid in exchange for preferred shares in the company. But the government ended its ownership of the bank in 2010 and Citigroup has cut its ratio of nonperforming assets to total assets to just 0.7%.
Citigroup's risk-based capital ratio of 16.7% ranks in the top quartile of big banks, as does its 8.1% leverage ratio. Citigroup's stock has doubled over the past two years, although sales growth remains elusive at -0.5% the last 12 months.
The nation's biggest bank,
JPMorgan Chase
(
JPM
), ranks No. 54 overall, same as last year. The $2.5 trillion bank fares poorly for its 2% net interest margin (93rd best) and level of NPLs (80th). JPMorgan scores well for its low level of nonperforming assets, and its leverage ratio of 6.9% is second best among the 100 largest banks.
The bank settled with the Justice Department for $13 billion last month for its role in the credit and mortgage crisis, bringing total settlements by the six largest banks to $86 billion since 2010, according to SNL. The settlements are not done yet, with Reuters reporting that the Justice Department plans to file civil fraud charges against Citigroup and Bank of America's Merrill Lynch unit for selling "flawed" mortgage securities.
The huge settlements are impacting profitability. The nearly 7,000 FDIC-insured financial institutions reported net income of $36 billion in the third quarter. It marked a 3.9% decline from the prior year and the first drop in 17 quarters. Litigation expenses, reduced mortgage activity and lower gains on asset sales contributed to the fall.
Wells Fargo moves up 11 places this year to No. 73. The $1.5 trillion bank ranks sixth-best for its 13.3% return on average equity, but nonperforming loans remain stubbornly high at 2.7% of total loans due to its large mortgage portfolio.
Bank of America
(
BAC
) fell nine spots to No. 95. "We have continued to clear away issues that were obscuring the true power of our company, and we have built capital to industry leading levels. We have streamlined our businesses and continued to reduce risk and the complexity of our company," says a Bank of America spokesperson. "We know we have more work to do."
The $2.1 trillion bank has improved its profitability and significantly reduced its nonperforming loans and assets. Yet both its Tier 1 risk based ratio and risk-based capital ratio are lower compared to a year ago, which pushed down Bank of America's overall rank. Revenue is also down 7%.
Puerto Rico's Doral Financial brings up the rear of the rankings for the second straight year at No. 100. Fitch Ratings released a review of Puerto Rico's banks this month and affirmed its CCC rating for Doral, which implies "substantial credit risk" and "default is a real possibility." The bank did not respond to a request for comment from Forbes.
More on Forbes
DATA PROVIDERS
Copyright © 2014 Microsoft. All rights reserved.
Fundamental company data and historical chart data provided by Morningstar Inc. Real-time index quotes and delayed quotes supplied by Morningstar Inc. Quotes delayed by up to 15 minutes, except where indicated otherwise. Fund summary, fund performance and dividend data provided by Morningstar Inc. Analyst recommendations provided by Zacks Investment Research. StockScouter data provided by Verus Analytics. IPO data provided by Hoover's Inc. Index membership data provided by Morningstar Inc.
ABOUT
Top Stocks provides analysis about the most noteworthy stocks in the market each day, combining some of the best content from around the MSN Money site and the rest of the Web.
Contributors include professional investors and journalists affiliated with MSN Money.
Follow us on Twitter @topstocksmsn.