How low will this correction go?
The S&P 500 dropped 6% in 2 weeks and is testing recent lows. Hardly the big, scary dropoff some expected.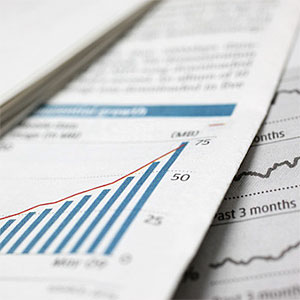 By Kevin Cook
The S&P 500 dropped 6 percent in two weeks and is testing recent lows near 1740 as I write. So far, this is hardly a big, scary correction for a market that rose over 30 percent last year.

And we have to go back to the spring of 2012 to see anything near a 10 percent hiccup in this five-year bull market.

So, are we finally about to experience the big "overdue" cleansing this market needed -- and will it result in much better buying opportunities, or simply gut-wrenching declines for the rest of 2014?

To answer that, we need to go over the causes and the potential consequences of the current selling.
The correction catalysts
In December, I decided that the most likely catalyst that could stop the strongest bull run in years would be a meltdown in Europe or China. I didn't think that earnings or economic growth would stumble. But here's a list of the ingredients in a special cocktail we mixed in January to give bulls pause:

Emerging-market tremors. In the big picture, do currency crises in Argentina or Turkey matter that much to U.S. corporations or capital markets? Probably not, but in the short-term it's a good excuse to take profits while volatility reigns.

Enthusiasm curbed. Many data points in the past month have shaken economic bulls, including Goldman Sachs chief economist Jan Hatzius, who did an about face in January in a period of a few weeks by taking down his optimistic GDP forecast for the first half a chunky 15 percent from 3.25 percent to 2.75 percent .
Valuation richness. In June of last year, I called for S&P 1800 with the simple math of a 16 P/E multiple X a conservative 2014 EPS estimate of $112.50. We got there quicker than I thought. And after a market runs ahead of earnings and the economy, a pullback is usually just what the doctor ordered.

QE's twilight. Peter Boockvar, the veteran equity strategist who applied the "beer goggles" meme to QE, has said that there is a "0 percent chance" the winding down of Fed bond-buying will end well for the US stock market. On January 2 he predicted the S&P 500 could drop 15 percent to 20 percent and finish the year between 1550 and 1600.

Old Man Winter. Yes, it's an excuse for some. But there's no doubt that record cold temps for many consecutive days and weeks takes a toll on economic output, and optimism.

My conclusion? These factors are not enough to derail the bull market. While institutions may be in a "sell first and ask questions later" mode because of doubts about the economy or emerging markets -- or even fears that the rest of the market believes we "need" QE -- I believe that this "adjustment in risk appetite" and expectations is very healthy and will set us up for new highs this spring.

But that begs the question, "How low do we go?" before that adjustment is over.

The correction road map
Every month for my Market Timer group, I create a "Scenarios & Probabilities" map that outlines the key support and resistance levels and subsequent trading ranges where I see S&P 500 price action occurring over the next three to four weeks.

Here is the one I made on Jan. 26 after the S&P fell hard through the 50-day moving average:

• S&P resumes bull force above 1820 targeting new highs in Q1: 30 percent chance
• S&P sees volatile sideways trade between 1810 and 1740: 40 percent chance
• S&P closes below 1750 and heads for 200-day at 1700: 25 percent chance
• S&P breaks down into major correction targeting 1650-1600: 5 percent chance

As you can see, the highest-probability scenario was for the index to hold above 1740. And with two bounces there this week, this remains the base case even though the close below 1750 gives the bear case a big edge.

I determined 1740 as important because it marked the rough midpoint of some new highs and subsequent swing lows that the market went through on the way up. It was also roughly the 38 percent Fibonacci retracement of the move from 1565, the secular bear market breakout (tested in June), to 1850.

And 1740 is also destined to become the site of the 150-day moving average in a matter of days. You could see that coming on the chart two weeks ago when it was only at 1729. In short, I expected buying support at this level and bounces back up to resistance.

But the bulls aren't exactly running with the ball from this level yet. And that means the bears still have their advantage if they can keep the pressure on. Another close below 1750 should set up a drop to 1700-1710, the 50 percent retracement of the move we just talked about and the site of the 200-day moving average at 1710.

What I'd like to see is a high-volume capitulation into 1700-1675 that creates a "flush-and-reversal.​" Let the weak hands run and then prepare to challenge S&P 1800 again. But if the market keeps making hard one-day drops and pausing before going lower, I may have to change my probabilities quickly.
The worst case
Taking out the October lows around 1650 would be pretty damaging for this bull market, as it would exceed a 10 percent correction and not what you want to see if the bull is still healthy and strong.

Sharing my concern about the critical nature of 1740-50 in the next few days, famed market timer Tom Demark was on CNBC this morning talking about the parallels in this market to 1929 and why he sees a whopping 40 percent decline coming.

"What we're seeing right now, if the market does unravel, I think we'll have a correction of 40 percent off the high, which would put us at about S&P 1100."

I don't see this scenario as very probable right now. The price action, volume, and buying response at S&P 1700 could change my mind. But for now I will wait and evaluate the evidence as it comes.
How to navigate this correction
William McChesney Martin, the longest-serving Federal Reserve chair, once said: "Markets for anything tradable overshoot and one must be prepared for adjustments that bring markets back to normal valuations."

As QE retracts, its reverberations are being felt in a market that did an "overshoot" vs. the economy. Just because I don't believe QE props up the stock market doesn't mean institutions won't act that way in the short term -- especially when the thing that was supposed to give us some inflation hasn't worked yet and now it's going away.

I am looking for a great buying opportunity this quarter. Stay tuned.
Kevin Cook, a former market-maker in the $4-trillion-dollar-a​-day world of interbank trade, directs the Zacks Market Timer, providing commentary and recommendations.
DATA PROVIDERS
Copyright © 2014 Microsoft. All rights reserved.
Fundamental company data and historical chart data provided by Morningstar Inc. Real-time index quotes and delayed quotes supplied by Morningstar Inc. Quotes delayed by up to 15 minutes, except where indicated otherwise. Fund summary, fund performance and dividend data provided by Morningstar Inc. Analyst recommendations provided by Zacks Investment Research. StockScouter data provided by Verus Analytics. IPO data provided by Hoover's Inc. Index membership data provided by Morningstar Inc.
ABOUT
Top Stocks provides analysis about the most noteworthy stocks in the market each day, combining some of the best content from around the MSN Money site and the rest of the Web.
Contributors include professional investors and journalists affiliated with MSN Money.
Follow us on Twitter @topstocksmsn.