How to navigate this week's earnings
Use a combined earnings and price-based analysis.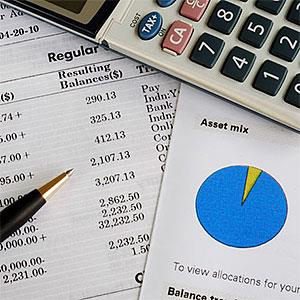 By Neal Rau, Stock Traders Daily

Earnings season is just getting underway, and a few very important earnings releases are coming over the next few days. 

We have conducted an analysis of these companies in order to provide investors with a summarized earnings analysis (both past and present), but also, and more importantly, a price-based observation that might be better suited for investors who are anticipating price action after earnings are released. 
Of course, we already know that stocks sometimes do the exact opposite of what we might expect after earnings. A stock might fall after it beats estimates, or increase after a miss, so although an evaluation of earnings data is clearly important, a close look at the recent decisions of smart money is as well. 
This combination of simple earnings data and price-based analysis can help investors not only understand earnings results, but also anticipate the stock's move after earnings are released.
Ahead of earnings:
Costco Wholesale (COST) is expected to report EPS of $1.46 for the quarter on Wednesday before the market opens, which would be a 5% increase over the same quarter last year. If Costco can beat estimates again this quarter, it will mark the eighth consecutive quarter the company exceeded analyst expectations. The stock is up about 18% this year, and just recently pulled back off the all-time highs, so should investors be buying the recent dip ahead of earnings?
Investors need to be aware of price because that is what makes us money, and based on the Stock Traders Daily real-time trading report, the stock is moving closer to long-term support, but isn't there yet. If the stock continues to move lower, and tests long-term support, we would be buyers near support. If support holds, we would expect a move higher and an eventual test of resistance. We would only be buyers near support, and it is not there yet. 
Family Dollar Stores (FDO) reports before the market open on Wednesday and consensus estimates are $0.84 per share, compared to $0.75 a year ago in the same quarter. The stock price has increased over 20% in the last 6 months, even after the company missed estimates in four of the five previous quarters. The company expanded throughout 2012, adding about 7,500 stores, and plans to have added another 50 stores by the end of 2013. This year the dollar stores did well taking market share from rival Wal-Mart Stores (WMT). Are shares of FDO a buy before earnings?
Shares of FDO have been trading in a tight range over the past two months, and currently the stock is sitting in the middle of a channel according to our real-time trading report for FDO, so it does not look attractive as a buy ahead of earnings. By definition we prefer to buy near support levels when they are tested because that allows us to maximize our return, our target is resistance and we want to get the complete oscillation from support to resistance, but it also helps us control risk, and that is the most important part. When stocks are in the middle of a channel like this one they become less attractive, from a risk control perspective, especially ahead of an earnings report. 
Fastenal (FAST) will be reporting on Wednesday before the bell. The company, headquartered in Winona, Minn., is expected to report EPS of $0.41 for the third quarter, which would be an 11% increase from the same quarter a year ago. The stock is up about 9% YTD, and not far off the 52-week highs. The shares have made a nice run over the last month and are now within striking range of the all-time highs set back in March of 2012, around $54 per share. Should investors be holding shares so close to the highs going into earnings? 
Over the past two years, smart money has been selling shares of FAST when the stock trades near resistance. Now, after a 16% pop in one month, the stock is sitting very close to resistance again, but this time right before earnings too. Even if the company beats estimates handily, it does not mean the stock will continue to rise, as the chart shows that price matters.  According to rule, we are sellers at resistance, and as long as the stock remains below resistance we expect lower levels and a test of support. Based on the real-time trading report published by Stock Traders Daily, FAST is a sell/short at resistance, with risk controls in place if resistance breaks higher.
The Progressive Corporation (PGR) is expected to report EPS of $0.36 for the third quarter, which is a 33% jump from the same quarter a year ago. The stock is trading at a 52-week high, despite missing estimates the last two consecutive quarters. Progressive shares have returned about 50% to investors in just the last two years, and will have hired more than 900 new employees by the end of this year. Last quarter the company posted a profit but came up short on the revenue expectations, but EPS was up 170% to $0.54 versus EPS of just $0.20 in the year earlier quarter. The company has shown some solid growth over the last year, and the stock has rewarded investors. Are shares still a buy at these levels?
According to the real-time trading report offered by Stock Traders Daily, shares of PGR are getting close to a test of long-term resistance, and as a rule we are sellers if resistance is tested (it is not there yet).  If the stock does test long-term resistance, and remains below resistance, we would expect a full oscillation to support, that would make it a sell/short at that level too. However, resistance also acts as our risk control, and if resistance breaks higher, bullish signs would surface. 
Navigating earnings can be tricky, sometimes investor's earnings expectations are correct but the stocks actually do the opposite of what they think they should have done after earnings, so our opinion based on price can help make investors make more well-rounded and sound investment decisions.

More from Top Stocks
DATA PROVIDERS
Copyright © 2014 Microsoft. All rights reserved.
Fundamental company data and historical chart data provided by Morningstar Inc. Real-time index quotes and delayed quotes supplied by Morningstar Inc. Quotes delayed by up to 15 minutes, except where indicated otherwise. Fund summary, fund performance and dividend data provided by Morningstar Inc. Analyst recommendations provided by Zacks Investment Research. StockScouter data provided by Verus Analytics. IPO data provided by Hoover's Inc. Index membership data provided by Morningstar Inc.
ABOUT
Top Stocks provides analysis about the most noteworthy stocks in the market each day, combining some of the best content from around the MSN Money site and the rest of the Web.
Contributors include professional investors and journalists affiliated with MSN Money.
Follow us on Twitter @topstocksmsn.