In order to profit, be a contrarian
Breaking away from the herd and buying unpopular stocks has its benefits.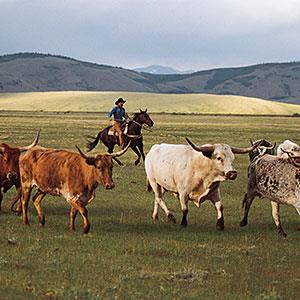 By
Tim Melvin
All too often investors get caught up in the popularity game.




They want to own what is popular, and being discussed on the television and in the print media. They feel left out if friends and neighbors are chatting at backyard BBQs about the latest whiz-bang tech stocks that are going to make them a fortune. If everyone else owned Apple (AAPL), then by gosh they should as well.




If Uncle Frank thinks that Google (GOOG) is a great idea, then we need to get in on this deal right away. My nephew has a mutual fund that is skyrocketing, I need to call my broker right away.




Should you conform?

It may be comfortable to run with the herd and own what is hot and popular, but the evidence suggests you might be better off doing exactly the opposite of that. Investors would be better served, most of the time, seeking out the unloved, unwanted and boring stocks.




If you take a look at the best performing stocks in the S&P 500 over the past year you will find one or two of the hot and popular names. Netflix (NFLX) has been a growth darling for several years right now and is the top performing stock in the index over the last year. While that might seem to validate the idea of buying popular stocks, a look back in time shows a different picture.




In September of last year, that stock had fallen about 50% from the peak -- as they were unable to keep up with the torrid expectations of the growth crown, and there was fear of competition form Amazon (AMZN) and others. A lot of people had lost a lot of money in the stock and it was not very well loved at the time.




GameStop (GME) has also become an awfully popular stock, as investors bet on the company's future with new games and gaming consoles coming out later this year. Over the last year the shares have climbed more than 150%, as investors have gotten excited about its prospects -- especially as we go into the key holiday selling season.




This time last year

But a year ago, the stock languished near book value. It had been falling steadily as investors fretted about the company's ability to keep up with online competition.




Last year at this time, Micron Technology (MU) was priced as if no one would ever buy a semiconductor again. The stock was trading well below book value, and even below estimates of liquidation value. They had almost 50% of the market cap in cash on the balance sheets at one point during its steady decline. As fortunes reversed, and the shares regained their former luster and popularity, they have risen by more than 140% in the past year.




Rather than looking at what the talking heads on television find the most exciting, investors might want to go look for the stocks they have stopped talking about -- or that are being vilified by pundits, analysts and your neighbors.




The worst performing stock over the past year is retailers JC Penney (JCP). After being the target of activist William Ackman and his legions of admirers, the stock fell like a stone when new management could not deliver. Shares are down 45% in the past year. If you do not think the company is going to fade form the retail landscape, the stock is probably going to be higher in a year than it is now.




Inflation or collapse?

When all the talk was of potential inflation and global currency collapse a year or so ago, gold miners like Newmont Mining (NEM) were the toast of the town. However, as inflation has not reared its head and the world has stubbornly refused to end they have fallen out of favor. Newmont is one of the largest gold miners in the world and all produces a substantial amount of copper as well.




The stock is down over 30% in the past year and trades for less than half its valuation at the height of gold fever in 2011. At any sign of inflation of geopolitical unrest the gold miners could easily rally with Newmont leading the way.




Cliffs Natural Resources (CLF) mines and sells iron ore and metallurgical coal. The past few years, with a slow economy and high Chinese inventories of ore and coal, have been difficult for the company. The market has been soft and profits elusive. The stock is down more than 30% in the past year and trades at about 25% of its 2011 value. If China's economy and global steel demand increase over the next year, so will the price of this stock.




It is very easy to stay with the herd and buy what is popular and exciting right now. 

Evidence suggests it might be more profitable to buy what is unloved at this moment in time.




More from Benzinga
DATA PROVIDERS
Copyright © 2014 Microsoft. All rights reserved.
Fundamental company data and historical chart data provided by Morningstar Inc. Real-time index quotes and delayed quotes supplied by Morningstar Inc. Quotes delayed by up to 15 minutes, except where indicated otherwise. Fund summary, fund performance and dividend data provided by Morningstar Inc. Analyst recommendations provided by Zacks Investment Research. StockScouter data provided by Verus Analytics. IPO data provided by Hoover's Inc. Index membership data provided by Morningstar Inc.
ABOUT
Top Stocks provides analysis about the most noteworthy stocks in the market each day, combining some of the best content from around the MSN Money site and the rest of the Web.
Contributors include professional investors and journalists affiliated with MSN Money.
Follow us on Twitter @topstocksmsn.