Inside Wall Street: Buy small caps over big caps
Here are 3 alluring stocks in a sector that historically beats the large caps in bull markets.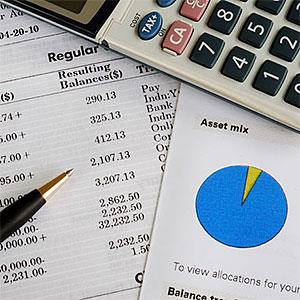 Don't buy the notion that the large-capitalization​ stocks in bull markets usually clobber the small-caps. That's wrong. While it's true that most of the large-caps carry brand names that are widely known, the not-so-popular small stocks nonetheless do a great job of staying ahead of the big-stock pack.
That's according to a study conducted by Standard & Poor's on the performance of the S&P 500 ($INX) vs. that of the S&P SmallCap 600 Index. Since 1947, there have been 11 completed bull markets, according to Standard & Poor's, and the current bull run is the 12th -- and still going strong.
The S&P study was prompted by some market watchers' assertion that when the small-cap stocks start to weaken during a late-stage bull market, it signals that the end of the bull run is near. They note that of late, the small stocks have lagged behind the big-caps.
Such a conclusion is wrong, argues Sam Stovall, chief investment strategist at S&P Capital IQ, who conducted the study. "Small-cap stocks have historically beaten large-cap issues during most complete years of bull markets," he says. Since 1947, the average total return for small-cap stocks usually exceeded that of the large-caps in five of six bull market years. "Only in the fifth year (of a bull market) did they traditionally underperform, rising an average of 18% to the S&P 500's 24%," notes Stovall.

Usually, a bull market lasts five years, and since World War II, only three bull markets completed year six, and the small-caps outscored the big stocks in two of those three.
The results have been quite impressive. During the first year of the 12 bull markets, the small-cap stocks jumped 49% vs. the big stocks' 35% gain. And the small-caps "beat large-caps during 92% of these observations (only in 1962-1963 did the large-caps outperform small-caps)," says Stovall. And during the years two through four, the small-caps continued to outgun the large-caps, on average.
During the fifth year of a bull market, where the current one is now in full stride, the large-caps typically prevail and outpace the small-caps 80% of the time. But this year's market could change things, says Stovall, as it could continue to rise into year six.
"Should the bull market continue into its sixth year, then history says (but doesn't guarantee) that small-caps could see a late-stage surge and outpace the large-caps once again," he adds.
Right now, 11 small-caps are on top of the list of small-caps that S&P Capital IQ recommends as buys – including financial, consumer discretionary, health care, industrial, and information technology stocks. And among them are three less-visible, if not little known but highly attractive small-cap stocks. They are:
1.     Ryland Group (RYL), one of the largest U.S. homebuilders, which also has an extensive mortgage lending operation, currently trading at $38 a share. S&P Capital IQ's Michael Souers is somewhat skeptical about the sustainability of the pace of recovery in housing, but he applauds Ryland's strategy of acquiring smaller private builders that are encumbered by financial problems. The analyst sees the stock hitting $49 in 12 months.
2.     Portfolio Recovery Associates (PRAA), which purchases and manages portfolios of defaulted consumer receivables, and provides accounts-receivable-​management services, whose stock has been on the rise, closing at $58 on Sept. 16, 2013, way up from its 52-week low of $30.63. The company makes its money from the wide price gap between the depressed consumer receivables it buys and the high price they command by the time Portfolio Recovery sells them. One example: PRAA's purchase this year of finance receivables for $200 million whose actual face value is $3.2 billion. Even with the economic recovery and generally improving credit trends, "we think PRAA will be able to purchase profitable portfolios of charged-off assets," says S&P analyst Robert McMillan.

3.     Molina Healthcare (MOH), which provides managed care services that exclusively caters to government-sponsored​ health care programs, mainly Medicaid-related solutions for low-income families and individuals. Its stock has climbed to $39 from a 52-week low of $21.62 – and rising.
     Molina is in part a play on Obamacare (Affordable Care Act) as it gains additional members from some states that are expanding their Medicaid coverage under the new healthcare reform law. As a result, S&P analyst Phillip Seligman figures Molina will post earnings of $1.62 a share in 2013, vs. a 21-cent loss in 2012. Seligman expects the stock to leap to $45 a share in a year.


Gene Marcial wrote the column "Inside Wall Street" for Business Week for 28 years and now writes for MSN Money's Top Stocks. He also wrote the book "Seven Commandments of Stock Investing," published by FT Press.
More from Top Stocks
DATA PROVIDERS
Copyright © 2014 Microsoft. All rights reserved.
Fundamental company data and historical chart data provided by Morningstar Inc. Real-time index quotes and delayed quotes supplied by Morningstar Inc. Quotes delayed by up to 15 minutes, except where indicated otherwise. Fund summary, fund performance and dividend data provided by Morningstar Inc. Analyst recommendations provided by Zacks Investment Research. StockScouter data provided by Verus Analytics. IPO data provided by Hoover's Inc. Index membership data provided by Morningstar Inc.
ABOUT
Top Stocks provides analysis about the most noteworthy stocks in the market each day, combining some of the best content from around the MSN Money site and the rest of the Web.
Contributors include professional investors and journalists affiliated with MSN Money.
Follow us on Twitter @topstocksmsn.