Inside Wall Street: JPMorgan remains a 'buy'
Despite a slew of regulatory and legal hurdles, the largest US bank still gets support from the bulls.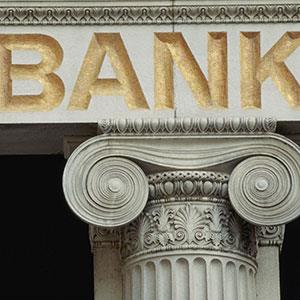 Shares of JPMorgan Chase (JPM) are on the ropes as the global financial giant continues to face penalties over multiple regulatory issues. And yet Wall Street hasn't given up its support of the industry leader, which operates in more than 50 countries, with assets of nearly $2.4 trillion.
The stock is down but not really out as it continues to trade not far from its 52-week high of $56.93 a share and still way up from its 12-month low of $47.77. 
It closed on Sept. 19, 2013, at $52.89, down 1.24% from the day before, but the bulls haven't bailed out. In fact, one of its long supporter, S&P Capital IQ, has raised its price target to $61 a share from $58.
The reason: The stock now trades well below its peers' price-earnings multiple. In the past two years, JPM has traded within a range of 6 to 10.5 times analysts' forward earnings estimates, averaging 8.5 times, which are all below peer price-to-earnings (P/E) multiples, mainly because of last year's large trading losses.
"We see JPM as one of the most attractively valued U.S. banks on a price-earnings ratio basis as it now trades at 9.2 times our forward earnings estimate," says Erik Oja, analyst at S&P Capital IQ. So he has boosted his 12-month price target for JPM to $61, which comes out to 10.5 times his 2013 earnings forecast of $5.84 a share. For 2014, the analyst estimates earnings of $5.96 a share.
Next year, Oja expects JPM's forward multiple to rise towards its peers' P/E multiple as "it takes steps to address regulatory actions, strengthen capital, and cut non-interest expenses."
True, JPMorgan has been besieged by intense regulatory curbs and penalties as the government focuses on penalizing misdoings in the banking industry. But, thus far, Chairman and CEO Jamie Dimon has stood firm in trying to cope with the regulatory onslaught. Several analysts are confident JPM will prevail and come out stronger in the face of the regulators' seemingly unsatiable appetite to punish the bank.
JPMorgan's investment banking and asset management revenues were strong in the second quarter of 2013, notes Oja, offsetting the weakness in commercial banking, consumer and community banking operations. He notes that strong profit growth in these areas was driven by large reserve releases and low provisions.
"JPM's core businesses look strong to us, with strong investment banking, trading, and mortgage banking," says Oja. He also sees three of five legacy issues being well under control: The "London Whale" trading loss has been capped, unresolved mortgage repurchases demand as of June 30 were $2.84 billion vs. a $2.48 billion reserve, and net exposure to five troubled European economies is manageable.
The most recent regulatory settlement resulted in JPMorgan agreeing to pay about $920 million in connection with the civil penalties for huge losses incurred by the bank resulting from "unsafe and unsound operating practices" connected to the "London Whale" trader in JPMorgan's chief investment office in London. The $920 million penalty constitutes four separate entities in both the U.S. and the U.K. The bulls believe that despite the barrage of regulatory penalties, they see light at the end of the tunnel.
Although the settlements were a bit higher than had been expected, "we continue to believe associated legal/regulatory accruals will continue to trend lower into 2014-2015," says Todd L. Hagerman, analyst at investment firm Sterne Agee. At this point, he says, "our expectations include firm-wide legal accruals of approximately $3.2 billion-$3 billion for 2013, compared to $5 billion firm-wide accruals in 2012."
Hagerman concedes, however, that regulatory and legal issues will likely persist longer than initially feared, "a stubborn concern for shareholders." But he continues to recommend JPM as a "buy," with a price target of $65 a share, in part because he expects "more meaningful legal true-ups will be made in 2013 for the anticipated extended legal/regulatory pain tied for both the company and shareholders."
Christopher Mutascio, analyst at investment firm Keefe, Bruyette & Woods, which specializes in financial services, is maintaining his rating of "outperform" for JPM and keeping, as well, his price target of $63 share. He remains bullish although he has trimmed his earnings estimate for 2013 to $5.70 a share from $6.11, and his 2014 forecast to $5.95 from $6.25. The reduced estimates reflect the slew of recent litigation moves against the company, says Mutascio, and management's comments at an investor conference call recently in which it said JPM will "build legal reserves" in the third quarter of 2013.
In sum, for investors seeking exposure in a U.S. bank where the risk-reward ratio remains favorable, or where the potential rewards outweigh the big risks involved, JPMorgan Chase would appear to be the obvious choice.   

Gene Marcial wrote the column "Inside Wall Street" for Business Week for 28 years and now writes for MSN Money's Top Stocks. He also wrote the book "Seven Commandments of Stock Investing," published by FT Press.  
DATA PROVIDERS
Copyright © 2014 Microsoft. All rights reserved.
Fundamental company data and historical chart data provided by Morningstar Inc. Real-time index quotes and delayed quotes supplied by Morningstar Inc. Quotes delayed by up to 15 minutes, except where indicated otherwise. Fund summary, fund performance and dividend data provided by Morningstar Inc. Analyst recommendations provided by Zacks Investment Research. StockScouter data provided by Verus Analytics. IPO data provided by Hoover's Inc. Index membership data provided by Morningstar Inc.
ABOUT
Top Stocks provides analysis about the most noteworthy stocks in the market each day, combining some of the best content from around the MSN Money site and the rest of the Web.
Contributors include professional investors and journalists affiliated with MSN Money.
Follow us on Twitter @topstocksmsn.