Inside Wall Street: Malone wants Time Warner Cable
The second largest U.S. cable operator could end up getting swallowed by rival.
Spun off in March 2009 by media giant Time Warner (TWX), Time Warner Cable (TWC) now finds itself In the middle of hot Wall Street speculation that media mogul and activist investor John C. Malone is determined to acquire the company -- however and whatever It takes.
The acquisitive and deal-oriented Malone, who is chairman of Liberty Media (LMCA), only recently purchased a 27% stake in Charter Communications, the fourth largest U.S. cable operator, which he believes could be used to buy and indirectly control Time Warner Cable, or to attract the latter to merge with Charter.
One big problem Malone faces is Time Warner Cable CEO Glenn Britt, who isn't inclined to sell the company, is expected to quit at the end of the year -- and any successor may also not be inclined to do sell the company he has just taken over.
But Malone, according to sources and a Wall Street Journal story that reported on Liberty's hunger to spark an industry consolidation, is intent on sponsoring a deal between Time Warner Cable and Charter.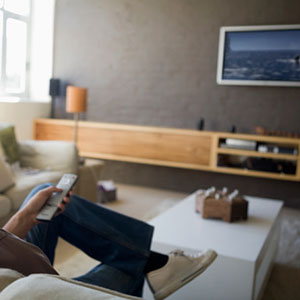 Bloomberg has also reported Malone is exploring how Charter could acquire Time Warner Cable -- even after his initial overtures had been rejected. The tireless media mogul is convinced, however, that he can strike a deal because of cable giant's attractive assets on its plate that he could very well parlay to expand Liberty's media properties.
One factor that favors Malone's quest is that Time Warner Cable's current management has been unable to perform well in exploiting the company's assets to good use.
"TWC has continued to modestly underperform its large cable peers across several metrics resulting in relatively weak revenue-growth – about 3% over the past year versus nearly 7% at Comcast (CMCSA)," notes Michael Hodel, analyst at Morningstar.
The company has admitted it has made mistakes, he says, in experimenting with various pricing and promotional efforts. So the weakness in revenue growth is due to tactical issues rather than a decline in the company's competitive position. And that's one reason TWC is an attractive target – it has yet to saturate its own strength and resources.
"No competitor can match the firm's capabilities in most of the markets it serves," says Hodel, specifically in cable TV, high-speed Internet access, and fixed line phone services.
Some media pros believe a Time Warner Cable and Charter marriage makes sense. Here is one major reason: "Together they would be the third largest cable operator that would be able to compete with giant Comcast and Verizon (VZ)," notes research outfit Trefis. In terms of broadband, which is seeing fast growth in the U.S., both Time Warner Cable and Charter Communications need to develop their own systems in order to compete with the new technologies, such as Fios and Google (GOOG) Fiber, says Trefis.
Another benefit is the reduced programming costs that a merger could bring, coupled with tax benefits as Charter's net losses could act as a tax shield for the combined new entity, according to Trefis' analysis.
"The rumors about a marriage between Time Warner Cable and Charter may or may not take place, but it's clear that consolidation in the industry is feasible and can help the companies compete better against the mammoth Comcast and Verizon," says Trefis.
For Charter, which has had its own problems, a combination with Time Warner would be a blessing. In 2007, notes Trefis, Charter was ranked the worst cable Internet service provider, and in 2008 and 2009, the company's triple-play offering (bundling of TV, Internet access, and phone service) was rated the worst  among all national carriers. And in terms of customer service, Charter is rated the worst in the U.S., notes Trefis.
So will Malone persist in his quest to acquire Time Warner Cable? Based on the positives it could bring to Liberty and Charter, acquiring TWC would be god-send, say some investment pros.
"Malone's Liberty Media is working on how to structure an offer with enough cash to win over TWC investors," notes S&P Capital IQ, which rates Time Warner Cable as a buy.
Shares of Time Warner Cable have been in an upswing since the rumors floated about Malone eyeballing TWC, far exceeding analysts' price targets of $100 to $110. The stock has already rocketed to $112 a share by July 3, 2013, close to its 52-week high of $113.06, and way up from its 2012 high of $100.
Some analysts figure that a buyout offer has to exceed its old high to be seriously considered by Time Warner Cable.
In the meantime, what Malone has done is put in play Time Warner Cable, which has caught the eye of its other rivals. The big jump in the stock illustrates some investors' optimism that a buyout will come, one way or another.
And the buyout price, some buy-side analysts figure, would be in the neighborhood of $115 to $120 a share.     

Gene Marcial wrote the column "Inside Wall Street" for Business Week for 28 years and now writes for MSN Money's Top Stocks. He also wrote the book "Seven Commandments of Stock Investing," published by FT Press.      

MSN Money on Twitter and Facebook
Like us on Facebook: MSN Money and Top Stocks
Follow us on Twitter: @msn_money and @topstocksmsn
DATA PROVIDERS
Copyright © 2014 Microsoft. All rights reserved.
Fundamental company data and historical chart data provided by Morningstar Inc. Real-time index quotes and delayed quotes supplied by Morningstar Inc. Quotes delayed by up to 15 minutes, except where indicated otherwise. Fund summary, fund performance and dividend data provided by Morningstar Inc. Analyst recommendations provided by Zacks Investment Research. StockScouter data provided by Verus Analytics. IPO data provided by Hoover's Inc. Index membership data provided by Morningstar Inc.
ABOUT
Top Stocks provides analysis about the most noteworthy stocks in the market each day, combining some of the best content from around the MSN Money site and the rest of the Web.
Contributors include professional investors and journalists affiliated with MSN Money.
Follow us on Twitter @topstocksmsn.