Insurance stocks soar on Obamacare sign-ups
Some of the largest health insurers are hitting all-time highs. Investors are starting to feel better about the numbers enrolled on state exchanges.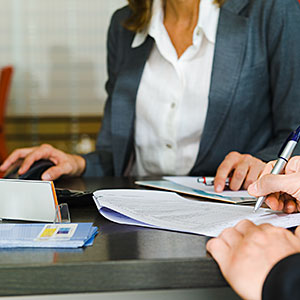 By Bertha Coombs,
CNBC
As more Americans appear to be rushing to sign up for Obamacare plans before the March 31 deadline, investors have become bullish on health insurers.

Shares of UnitedHealth Group (UNH), Humana (HUM), Aetna (AET) and WellPoint (WLP) rallied Wednesday -- with all four recording all-time highs in the wake of the Obama administration announcement that total enrollment in Affordable Care Act health exchange plans now tops 5 million. 
The move sent the S&P 500 managed care sector to a historic high on Wednesday. On Thursday, the sector continued its upward march.
"My sense is that people are feeling marginally better about the ACA enrollment," said Chris Rigg, health care analyst with Susquehanna Financial Group. "The more people that enroll, the better off everybody is."

WellPoint, which has the largest exposure to state exchanges, is estimated to have enrolled more than 1 million people -- about 20 percent of the new ACA subscribers, according to analysts at Leerink. They estimate Humana's exchange enrollment has reached 335,000, while Health Net has added 200,000.
Beyond Obamacare enrollment, analysts say the outlook for Medicare Advantage reimbursements has also provided momentum for insurers like Humana, which is now up 13 percent for the year and picked up strength after the Centers for Medicare and Medicaid (CMS) proposed more benign rates cuts than anticipated.
"People came in with very low expectations on the Medicare side and that's been a big driver," Rigg said.
Analysts said the latest CMS data show that despite reimbursement cuts to the program a year ago, enrollment in Medicare plans is growing faster than in 2013. Medicare has seen 835,000 new enrollees this year, up 5.5 percent from the first quarter of last year.
Citi analyst Carl McDonald said he expects that will make it hard for the industry to argue that the latest proposed rate cuts will impact enrollment.
"As the industry lobbies for more favorable 2015 Medicare rates," he wrote in a note to clients, "one obstacle is the fact that the upheaval predicted by the industry a year ago after a 4 to 5 percent rate cut in 2014 really hasn't materialized."
Year to date, the S&P 500 insurance subsector is up 5.4 percent. That's slightly less than the overall performance of the health-care sector in the index, which is nearly 7 percent higher, driven by big gains in biotech stocks.
Can the momentum for insurance continue into the second quarter? Rigg thinks it can. One thing he'll be watching when the major carriers report their first quarter earnings is for any signs of changes in medical costs.
"As long as there's major change in recent trends, the stocks should continue to work," he said.
More from CNBC

The ACA was supposed to bring more competition to what has failed to be a "free market" for many decades. What we see are a few large firms controlling most of the market share in many states (both before and after the ACA). These firms can easily collude to maximize profits by continually raising prices each year even if their costs go down.

5 million have signed up. Didn't 5 million loose coverage when the law was enacted? Isn't that basically a wash? How can you randomly change a law when it doesn't seem to be working out? I think we are up to 32 changes made through executive order without Congressional approval. Can someone name another LAW that has seen this many changes without an amendment passed by Congress?

Sure the insurance industry stocks are rising.  Obamacare is a win-win for them, they can't loose.  If their losses fall outside the "risk corridors", the tax payer will be obligated to make up the difference per a deal Obama cut with the insurance industry to get them to go along with this disgusting law.  Just wait and see what happens to insurance premiums later this year and into 2015.  The 25-35 year olds are not as stupid as Obama thought they are and they are not signing up in numbers anywhere near those required to subsidize the older, sicker insured.  So where do you think the difference is going to come from?

"Medicare has seen 835,000 new enrollees this year, up 5.5 percent from the first quarter of last year."
People sign up for Medicare because they have reached the age at which they qualify.  So, is MSN saying now that if it weren't for Obamacare those 835,000 would not have gotten a year older?
Are you sure you want to delete this comment?
DATA PROVIDERS
Copyright © 2014 Microsoft. All rights reserved.
Fundamental company data and historical chart data provided by Morningstar Inc. Real-time index quotes and delayed quotes supplied by Morningstar Inc. Quotes delayed by up to 15 minutes, except where indicated otherwise. Fund summary, fund performance and dividend data provided by Morningstar Inc. Analyst recommendations provided by Zacks Investment Research. StockScouter data provided by Verus Analytics. IPO data provided by Hoover's Inc. Index membership data provided by Morningstar Inc.
ABOUT
Top Stocks provides analysis about the most noteworthy stocks in the market each day, combining some of the best content from around the MSN Money site and the rest of the Web.
Contributors include professional investors and journalists affiliated with MSN Money.
Follow us on Twitter @topstocksmsn.