Investors struggle to make sense of Apple
The company is a conundrum. It's doing all that the playbook says it should, but it can't make good use of its profits.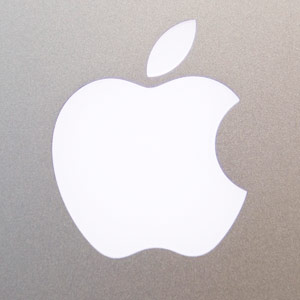 By
Haydn Shaughnessy, Forbes Staff
Apple
's (
AAPL
) results, just announced Monday afternoon, show a company on a plateau -- but a very high one. They also reveal an analyst community struggling to make a rational judgment about the company's future.
Revenue was $37.5 billion for the quarter, which is better than expected. The company sold 33.8 million iPhones in the quarter, which is also better than expected, and profit came in at $7.5 billion, also slightly better than forecast.
The share price took an immediate hit of about 4 percent, and the within the hour adjusted back into positive territory. The negative direction was partly because profits were down year on year but also because the company is forecasting a decline in margins over the next three months -- the crucial holiday shopping period, on record revenue.

Apple's gross margins have decreased from 44.7 percent over the holiday period two years ago,to 38.5 percent last year and probably 37 percent this year.
But it is in the nature of technological goods that margins decline, often rapidly, which is one reason why analysts like to see a regular program of new product launches embracing new technologies that people will pay extra for. But recently, former Apple employees have been telling a story of Apple's declining ingenuity. The latest was Hartmut Esslinger, who helped Steve Jobs with long term imagineering back in the 1980s, and now bemoans Apple's lack of vision.
To bolster the vision department, Cook has hired in CEOs from
Burberry
(
BURBY
) and
Yves St Laurent
, surely a sign that Apple is readying a push deep into wearable computing when it feels it has a strong enough offer. Likewise with TV. It would make sense also to extend the design franchise into some aspects of the kitchen, though there are no signs of that yet. The point is that computing is becoming pervasive and Apple needs to be too, and is making good headway in autos and the living room, through music.
In fact, it seems to me that Apple is doing a good job of extending its franchise, though Samsung seems to be ahead in the domestic space. But what the market expects is something akin to Google's driverless cars, or a Project Loon. The Wall Street Journal, in fact, called for Apple to invest in telecoms infrastructure. This is really groping around for novelty, but it is a reflection also of how frustrated people are with Apple's success and its huge cash pile.
Analysts either want one of these new products that can be pushed into the market at high margin (iWatch, iTV) or a loony project in the manner of
Google
(
GOOG
) to show that Apple still has exceptional innovation credentials.
There is certainly stock market gains to be made out of that kind of move and Google has shown the way, with projects that are pretty meaningless in a competitive context. But both Apple and Google have a shared problem -- they simply cannot spend money at the rate they earn it. And that is the root of much of the insanity around both companies.
They both have huge reserves of cash, and as Larry Page said last week, it is hard to spend significant sums on research and development in the context of what Google earns. The same is exactly true of Apple.
Yet in a strategic sense, Apple is doing all that the playbook says it should. It has successfully transitioned from a product company to one that has embraced and integrated highly profitable services. It has transitioned from desk top to mobile with devastating effect -- just ask Nokia. It has its main competitor, Samsung, on the ropes in its legal battle, an undertaking many of us thought it should drop.
In terms of services it is a clear leader. When A.G. Lafley was turning
Procter and Gamble
(
PG
) around at the turn of the century, he dreamed of creating new $1 billion businesses. That was his benchmark of success. In fact P&G still boasts about it.
Apple's iTunes and related services now coins revenues of over $4 billion per quarter. From a standing start a month ago, 20 million people are now using iTunes Radio, even though it is available only in the U.S.

Apple is the most successful retailer in the world and is about to ramp up its retail presence. Judging by the person selected to do that, the former CEO of Burberry, we can expect something different going forward in Apple stores. She's not just there to cut the tape. And more stores will help margins. In other words, the margin threat that CFO Oppenheimer sees in the currency markets and iPad cost increases, can be balanced out to some degree. Plus, they are now giving away software, and if the company was a start-up, we'd be saying good strategy, take market share.
The problem though comes back to that cash pile and the extraordinary growth of Apple. If a company can't make use of its profits, people seem to be asking, does it really deserve them?
Yet we are also dealing with a different kind of company that is emerging around us: where one company can own profitability in a high-growth sector like smartphones, one which seems to be immune from disruption. The bulk of the sector's innovations take place in other companies that flock to make apps or do content deals. It's also a sector where, if you do loony things to get noticed, your stock soars, but if you marshal your resources to cover all the bases in a systematic way, even your successes count against you. That's the insane world of Apple Inc.
More on Forbes
DATA PROVIDERS
Copyright © 2014 Microsoft. All rights reserved.
Fundamental company data and historical chart data provided by Morningstar Inc. Real-time index quotes and delayed quotes supplied by Morningstar Inc. Quotes delayed by up to 15 minutes, except where indicated otherwise. Fund summary, fund performance and dividend data provided by Morningstar Inc. Analyst recommendations provided by Zacks Investment Research. StockScouter data provided by Verus Analytics. IPO data provided by Hoover's Inc. Index membership data provided by Morningstar Inc.
ABOUT
Top Stocks provides analysis about the most noteworthy stocks in the market each day, combining some of the best content from around the MSN Money site and the rest of the Web.
Contributors include professional investors and journalists affiliated with MSN Money.
Follow us on Twitter @topstocksmsn.