Is there a future for Apple after Steve Jobs?
While the company remains strong ahead of its next scheduled product launch, its time as a tech pioneer may be winding down.
By Michael Brush, MSN Money columnist
It's time to sell Apple (AAPL) soon -- if you were smart enough to buy it in the pullback to the $400 range earlier this year. Or else it's time to short it soon, if you bet against stocks.
The reason: While Apple may stay strong here, moving into a possible September 10th iPhone upgrade launch, Apple's basic problem remains. It was largely a personality-driven company under the sheer genius and will of Steve Jobs -- and that driving force was so unique it can never be replaced. So Apple will never be the same.
That was my thesis when I told readers of my investment newsletter, Brush Up on Stocks, to avoid the stock back on September 11, 2012, when Apple traded at around $665. That was right before it started its long descent to $385 (from which it has rebounded to $501). And it is still my thesis. I think this "Jobs problem" at Apple is clear to anyone who takes the time to read the Walter Isaacson biography, "Steve Jobs," a great book.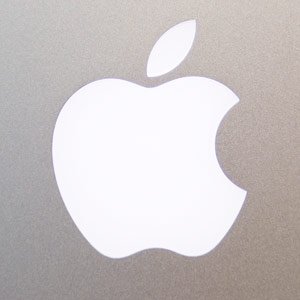 Interestingly, my thesis was decisively confirmed by long-time Steve Jobs friend and adviser, and Oracle (ORCL) CEO Larry Ellison --  in an interview recently aired on the Charlie Rose show. During that interview, Ellison confirms the high level takeaway here: Apple did well years ago when Jobs was there. It did poorly when he left. It did well when he returned. And now, with Jobs gone, it will struggle.
Ellison, who spent considerable time on storied long walks with Jobs -- a preferred Jobs "meeting" format -- praises the iPhone inventor as a unique design and marketing genius who paid excruciating attention to minute detail of products -- as well as the color schemes, product layouts and payment systems in Apple stores. And that's a big part of what makes him irreplaceable, says Ellison.
Ultimately, this means Apple is just another contender in consumer products. And that's a tough place to stay consistently relevant unless you have a Jobs at the helm, because the competition is so tough and product cycles are so short. Ellison likens consumer electronics product companies to rock bands in that they constantly have to produce new hits to stay relevant, a colorful analogy.
Interestingly, Ellison cites Apple competitor Samsung (SSNLF) as one of the best tech companies around. He all but suggests Samsung should replace Apple as one of the "four horsemen" of Internet based, consumer-facing technology companies. The other three horsemen in this metaphor are Google (GOOG), Amazon (AMZN) and Facebook (FB).
The bottom line: Apple stock may well stay strong as the buzz builds towards the reported September 10 product launch date. So taking profits, or betting against the stock, may make more sense in the first week of September, closer to that date. But after that, the stock could weaken or stay sluggish before going into a long-term descent.
One wrinkle here: there may be another upgraded iPhone product launch in the second half of this year, which could also buoy the stock. But my guess is that after that, the Apple buzz will fade once it becomes clear these upgrades are just variations on a revolutionary product, and not revolutionary products on their own -- and that few, if any, additional revolutionary products are on the way, with the Jobs genius gone.
At the time of publication, Michael Brush owned shares of Facebook, and he suggested Amazon at $192 and Google at $600 in 2012 to readers of Brush Up on Stocks, an investment newsletter.
MSN Money on Twitter and Facebook
Like us on Facebook: MSN Money and Top Stocks
Follow us on Twitter: @msn_money and @topstocksmsn
DATA PROVIDERS
Copyright © 2014 Microsoft. All rights reserved.
Fundamental company data and historical chart data provided by Morningstar Inc. Real-time index quotes and delayed quotes supplied by Morningstar Inc. Quotes delayed by up to 15 minutes, except where indicated otherwise. Fund summary, fund performance and dividend data provided by Morningstar Inc. Analyst recommendations provided by Zacks Investment Research. StockScouter data provided by Verus Analytics. IPO data provided by Hoover's Inc. Index membership data provided by Morningstar Inc.
ABOUT
Top Stocks provides analysis about the most noteworthy stocks in the market each day, combining some of the best content from around the MSN Money site and the rest of the Web.
Contributors include professional investors and journalists affiliated with MSN Money.
Follow us on Twitter @topstocksmsn.