Is this the most hated stock on earth?
Philip Morris International is up 105% in the past three years -- and it has plenty of room to keep going.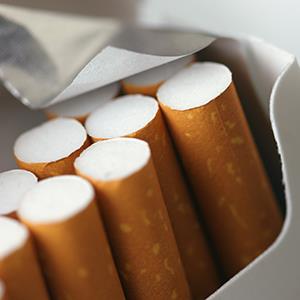 By Elliott Gue                                                                     

I can't think of a stock that's more hated.
We've written about this company several times before. And just about every time we mention it, we end up receiving nasty emails admonishing the fact that we would cover -- let alone recommend -- investors own shares of this company.
In fact, it happens so often that whenever we cover this stock, I instruct our staff to put in a mention that this investment isn't for everyone. If you don't want to invest in this stock, I can certainly understand. But if you have an open mind toward this black sheep, you're likely to appreciate what it can do for you.
Simply take a look at its performance in the past five years:
In another year marked by stagnating growth, a slowdown in emerging markets and uncertainty almost everywhere, the most hated company on the planet --
Philip Morris International
(
PM
) -- is still making investors rich.
Unfortunately, I've noticed that more and more investors seem to be tricked into thinking investing has to be complicated. But stocks like Philip Morris prove that making money doesn't have to be hard.
Philip Morris doesn't have a complicated business model. It is simply one of the most dominant and
shareholder-friendly​
companies on the planet. The company does business in more than 180 countries and owns seven of the world's top 15 global brands in its market.
But it has also made a mission of rewarding its shareholders. In the last five years, it has returned more than $22 billion in dividends while increasing the payments per share by 84.8%.
Today, the shares already pay a healthy yield of 4.3%. But if you bought shares today and Phillip Morris kept raising its dividend by 16% a year (as it has averaged over the past five years), your dividend income would nearly double and you'd collect a yield of 7.9% just five years from now.
Then there are the buybacks. Since May 2008, the company has repurchased more than $27 billion in stock -- or nearly 23% of the outstanding shares. And the company recently announced another three-year, $18 billion stock repurchase plan that began a year ago.
All of these moves simply make the stock more valuable, even if earnings don't rise a cent. And as you can see in the chart above, that's showing up in the share price as well..
Action to take: Of course, with investing there's never a surefire thing. There's no quality a company can possess that will guarantee its success. But there's a reason I named Philip Morris one of my Top 10 Stocks for 2014. When you can find companies that dominate their market and are returning billions to investors, these stocks that can still deliver strong returns in nearly any market -- including this one.
Elliott Gue does not personally hold positions in any securities mentioned in this article.
StreetAuthority LLC owns shares of PM in one or more of its "real money" portfolios.
More from StreetAuthority

Having owned PM since it's inception...Altria spinoff.
We have only added shares, and sometimes invested dividends in other equities.
Having sold at highs once or twice...Only to buy back on a correction or dip.
Love a stock or hate a Company, is NOT what you make decisions on, while investing your hard earned money.
Monsanto is the worst company, making huge profits by introducing GMO's into the mainstream of all country's food supplies who do not ban them. Only because of Mosanto's enormous lobbying efforts is the USA government playing Russian Roulette with the American people's health now and for the yet to be born.  


We don't invest in Stocks or Companies for Morality...
But we do make investments based on a "return."
And we sleep very well at night...
I think it is very hard to find companies or funds that are "guilt free" so to speak...
If you talking about a religious based fund, I find that quite laughable and believe many or the "morals" are based on hypocrisy...And/or WWJD.....??

Many of us have paid around or less then $40-45 a share for PM...
And several realized Phillip Morris in a spin-off from Altria....
Taking all of that into consideration along with the 4-5% dividend...I'll let you DO THE MATH...!!
We ALSO invest in those 8%, 10% and 15% Equities or Stocks....
The "majority" of them have not even come close to "outperforming" PM...I'll let you do the MATH.!!
Yes, it does pay to diversify....IMO.

I don't hate PM, but I also don't (won't) buy it.  Why would I want to own a stock that pays a dividend of $3.86 at a price of over $85.00 per share?  That is a yield of only about 4.5%! 
Some of you might say, "GROWTH".  I say," BAH" to growth.  A stock paying about 10% in dividends pays me much more in current dividends and, with DRIP, probably pays better in the long run.  And, I don't have to sell any part of my holding in it to get that 10%.  I just sit back and let the dividends roll in!
Are you sure you want to delete this comment?
DATA PROVIDERS
Copyright © 2014 Microsoft. All rights reserved.
Fundamental company data and historical chart data provided by Morningstar Inc. Real-time index quotes and delayed quotes supplied by Morningstar Inc. Quotes delayed by up to 15 minutes, except where indicated otherwise. Fund summary, fund performance and dividend data provided by Morningstar Inc. Analyst recommendations provided by Zacks Investment Research. StockScouter data provided by Verus Analytics. IPO data provided by Hoover's Inc. Index membership data provided by Morningstar Inc.
ABOUT
Top Stocks provides analysis about the most noteworthy stocks in the market each day, combining some of the best content from around the MSN Money site and the rest of the Web.
Contributors include professional investors and journalists affiliated with MSN Money.
Follow us on Twitter @topstocksmsn.