July 4th special: Does China own Independence Day?
Americans are happy to spend as we mark the patriotic day, but it's not necessarily U.S. companies that should be celebrating.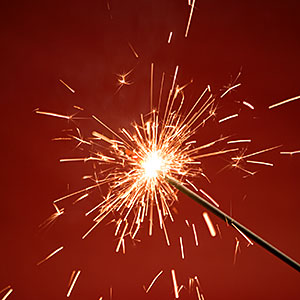 You have to love a nation that celebrates its independence every July 4, not with a parade of guns, tanks, and soldiers who file by the White House in a show of strength and muscle, but with family picnics where kids throw Frisbees, the potato salad gets iffy, and the flies die from happiness. You may think you have overeaten, but it is patriotism.
-- Erma Bombeck

As humorist Erma Bombeck mused in that quote, the way we've expressed national pride on the Fourth of July has morphed over the years from ceremonious shows of military might on Pennsylvania Avenue to casual barbeques in the backyard. But whether we chose to honor this 237th birthday in a martial or merry way  -- with the exception of the potato salad and the flies -- little is left of the holiday that's authentically American.

Much like the other 364 days of the year, July 4 finds the American dollar going to products and goods made in China. But what adds a special sting to this particular day is its ironic dependence on a foreign country to commemorate our autonomy.

Starting with the very hallmark of the holiday -- the emblem of our freedom, the subject of our national anthem, that gallantly streaming symbol to which we pledge our allegiance, an object so sacred that its public desecration is a misdemeanor offense -- the American flag, well...isn't.

Of the $3.6 million worth of stars and stripes imported every year to the US, $3.3 million worth comes from China. They flutter, not just over our front porches, but over our government buildings -- even the federal ones. The farming out of our flags has become so pervasive that the House of Representatives is trying to pass a law requiring the feds to keep purchases strictly domestic.

Going down the holiday shopping list, those disposable dishes, utensils, cups, napkins, and tablecloths are largely outsourced to China -- squaring with the U.S. trade deficit totaling $62 billion in paper, plastic, and wood products to the country. And if Congress allows the world's largest pork producer, Smithfield Foods, Inc. (SFD), to be purchased by Shuanghui International, the Chinese will be processing our hot dogs for next year's Independence Day cookout -- right atop our Chinese-made outdoor grills.

For some Fourth of July fun, American families will no doubt participate in one of our favorite national pastimes, but playing catch with a Rawlings (JAH) minor league or consumer baseball is another home run for Chinese manufacturing. Tossing the Frisbee? That American cultural touchstone -- along with the Hula-Hoop, Silly String, and the Slip 'N Slide -- hasn't belonged to Wham-O since the iconic toy company was bought out by Hong Kong group Cornerstone Overseas Investments Ltd. in 2006.

When the sun goes down, our "great anniversary Festival," as John Adams called it, is capped off with "Bonfires and Illuminations from one End of this Continent to the other." Macy's (M) annual televised extravaganza is still homegrown by California-based Pyro Spectaculars by Souza, but fireworks from China -- despite their failure to pass U.S. safety controls -- are making record profits for the country's manufacturers. In 2011, Chinese pyrotechnics were the overwhelming majority of all American-imported fireworks at $223.6 million out of a total of $232.5 million.

Perhaps we should return to celebrating the Declaration of Independence with the pomp of military parades. Well, not only are Chinese factories churning out our service members' uniforms, but defense contractors like Raytheon (RTN), L-3 Communications (LLL), Boeing (BA), and Lockheed Martin (LMT) are making our weapons with Chinese parts -- and counterfeit ones at that.

And when the U.S. markets open the morning after, it might be events in China that will determine how well our S&P 500 (SPX) performs -- as recent history has taught us.

If we don't like it, we can always go cry to our George Washington bobble-heads -- courtesy of you-know-who.
More from Minyanville
DATA PROVIDERS
Copyright © 2014 Microsoft. All rights reserved.
Fundamental company data and historical chart data provided by Morningstar Inc. Real-time index quotes and delayed quotes supplied by Morningstar Inc. Quotes delayed by up to 15 minutes, except where indicated otherwise. Fund summary, fund performance and dividend data provided by Morningstar Inc. Analyst recommendations provided by Zacks Investment Research. StockScouter data provided by Verus Analytics. IPO data provided by Hoover's Inc. Index membership data provided by Morningstar Inc.
ABOUT
Top Stocks provides analysis about the most noteworthy stocks in the market each day, combining some of the best content from around the MSN Money site and the rest of the Web.
Contributors include professional investors and journalists affiliated with MSN Money.
Follow us on Twitter @topstocksmsn.