Officials should warn about policy implications
Our leaders should be encouraging more prudent behavior among less sophisticated investors.

Why can't someone in government just warn a guy? Why can't we see some leadership from someone just using the bully pulpit instead of insisting on legislation or a quorum or a level of opacity that does no one any good?
Right now the U.S. is gripped by a total lack of what I would call authority. I'm talking about people in power using that power to get things done through suasion, not just through meetings and votes and the straitjacket of regulations.
For example, take the Federal Reserve. It was kind enough to give us a heads up about how it is going to let the yield curve revert to a more natural position. But Chairman Ben Bernanke, in one of his myriad speeches, could have simply said: "You know what? Those who are reaching for yield are going to get stung when we switch." How great would that have been? Just those simple words would have been a delicious shot across the bow that would have let managers know there's going to be a world of pain if they continue to do stupid things to get a little more juice to their returns.
Bernanke could have coupled that with a statement -- perhaps via go-to journalist Jon Hilsenrath of The Wall Street Journal -- to people using emerging-market money funds as a way to stretch yield. He could have simply told them that when they switch they will probably lose more than they would have realized -- perhaps intimating, "The door will be too small to places like Thailand or the Phillippines or anywhere else that's running an accounts deficit when we go less accommodative."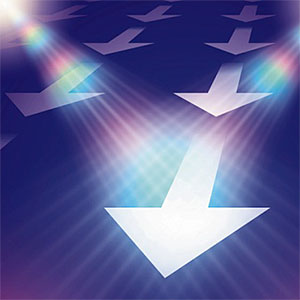 You put these managers on notice, and then the clients can act as a pressure point on them, reminding those managers that they don't want that kind of risk.
The Fed chief could have also issued a warning to folks using ETFs in search of yield, letting them know they will be roughed up. While he was at it, he could have also said that bond funds might not be as safe as people think they are.
Why not do this? Why not explain the hazards of what people are doing? Before you say that Bernanke did do this, I know I haven't heard from a soul who feels he has been warned. I also know there are plenty of reckless managers out there who might have reined in their recklessness, thus making the pain more palatable.
Or how about the Securities and Exchange Commission? SEC head Mary Jo White could have said that, while the Commission itself may not be able to agree on the insurance of money funds, it's her intention -- when push comes to shove -- to make it so that nobody who reaches for yield will be protected. Why can't she tell us this? All she has to do is say that the lobbying efforts have made it hard to stop but that she will not make life easy for those who do this.
Or how about Gary Gensler, the head of the Commodity Futures Trading Commission? He could have given a speech saying that people who buy newfangled collateralized debt obligations, if they creep back, are idiots who will get hurt if they do. Call them idiots. There's nothing wrong with that. There are a lot of idiots out there. Or why doesn't Gensler talk openly about how the industry wants opaque swaps because they can gaffe the clients more easily with higher fees? Savvy people know this. The more stupid clients don't. 
In other words, why don't regulators give speeches warning both managers and clients about stupid things they do that hurt the system? That way, they can tamp down on their own bubbles in their own industries and they can warn dumb clients that they are going to be crushed and that they'd better be vigilant. You can't legislate out morons, but you can call them out and make people realize when they are doing something that could put the system at risk.
Instead, they stick with the process that tends to be captured by the industry itself -- and if there is one thing we know about the financial services industry, it's that these firms will not do what's responsible. They'll do what's most profitable. Therein lies the real problem.
Just spell things out, either publicly or behind the scenes with background interviews. In this way, the parties that could jeopardize the system can be held at bay. In this way, all of us will be better protected than we are now from the shenanigans and the foolishness that breed bubbles and cause pain and loss for all the good guys who try to be prudent but are upended by the greedy and the reckless.

Jim Cramer is a co-founder of TheStreet and contributes daily market commentary to the financial news network's sites. Follow his trades for Action Alerts PLUS, which Cramer co-manages as a charitable trust.
More from TheStreet.com
DATA PROVIDERS
Copyright © 2014 Microsoft. All rights reserved.
Fundamental company data and historical chart data provided by Morningstar Inc. Real-time index quotes and delayed quotes supplied by Morningstar Inc. Quotes delayed by up to 15 minutes, except where indicated otherwise. Fund summary, fund performance and dividend data provided by Morningstar Inc. Analyst recommendations provided by Zacks Investment Research. StockScouter data provided by Verus Analytics. IPO data provided by Hoover's Inc. Index membership data provided by Morningstar Inc.
ABOUT
Top Stocks provides analysis about the most noteworthy stocks in the market each day, combining some of the best content from around the MSN Money site and the rest of the Web.
Contributors include professional investors and journalists affiliated with MSN Money.
Follow us on Twitter @topstocksmsn.