One sector has to step forward
Money managers are waiting on a better level to buy up, and I believe it'll be these groups.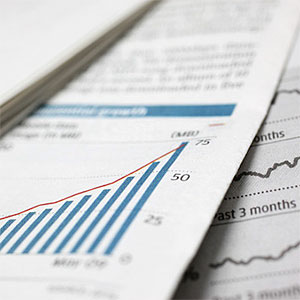 Down opening. Could be interesting. It's kind of what the bulls want to see: a down opening

with quiet research.
I keep thinking of that hold-to-sell downgrade of 3M (MMM) by Morgan Stanley. The report revealed that the industrial levitation could be a house of cards. This was made all the more important because the purchasing managers index from China was strong and the Baltic Freight Index has been good and the Macau take excellent. These are our real barometers. 3M had been an Asia-recovery story until Monday, when the company was revealed as a multiple-expansion story -- one for which the multiple had expanded too much, too fast.
But today is a new day, and I still think the money management complex is just waiting to get to an entry point where it can feel comfortable picking up some stocks for year's end.
What will they go for? More financials? Some retailers, because they have been so beaten up? Circle back to industrials after a few days? The biotechs coming off the best month in years? Oils after a hefty run down that now seems to have found its footing? The Internet high-multiple techs that had been so strong but wilted Monday? A run back into the housing-related names?
One of these groups has to step forward. I think we will know by the first couple of hours which one it will be. I am betting it'll be another move in the financials and a better tone to the housing stocks.
If we don't see some leadership surfacing, though, we can bet that this one's going down until we get big data that can turn it, because there aren't enough big earnings reports out there to make a difference.
Right now it is all based on managers trying to play catch-up vs. managers who need it down.
I think the winner of that tug of war will determine the next 5% move in this market.

Jim Cramer's Action Alerts Plus: Check out this charitable trust portfolio and uncover the stocks Cramer thinks could be winners.
More from TheStreet.com

When did we reach the point when the "money management complex" is making such short-term trades?  Setting aside HFT for a minute, they are still actively pursuing short-term opportunities - holding a position for a few days or weeks before bailing out and moving onto the next one.  It wasn't always like this.  Isn't it interesting that they preach buy-and-hold, while at the same time doing the opposite?


Sounds to me like the best of the worst scenario.  At some point someone blinks and the entire scheme gets exposed much like Obama and this ACA disaster.  So many working so hard to bring new money in.  I have seen many recent articles where the authors are doing whatever they must to get folks to buy in.  Almost seems a bit desperate. Not only is deflation the main enemy of the FED in my opinion deflation becomes the soup de jour.  At some point stock buybacks become necessary to maintain share price.

i think growth ALWAYS comes from technology.  real technology.  not "websites". 
look forward 20 years.  what will we have?  very likely new technology.  and new products as a result of technology. 
what new technologies are ripe for growth?  cars, home lighting, home heating or AC.  battery methods.  recharging methods.  generation methods.  how about simple home generating systems? 
the logistics of moving material around a company or around the world is still in serious need of improvement.  seek out companies making EPR systems.  (enterprise resource systems). 
CAD systems (computer aided design) are still in need of more improvements in the areas of FEA (finite element analysis).  full simulation of products before making a single unit saves serious money in locating design flaws and improvements.  3D printers are a natural outcome of all this.  3D printer manufacturers are striving to adapt their machines to production grade materials instead of just ABS plastic. 
the list is long cramer.  but if you want to see the next band wagon, you'll be straining your neck for that sort of vision

I have seen several articles in the last week or so outright demeaning folks for not going long.  Sort of the surge mentality in a war.  They all came out to bolster confidence and now this is starting to look like perhaps some pretty sound declines.  Is this the beginning of something substantial or just a couple day blip?

Decisions, decisions....This might be the mini-pullback of some issues or even more...??
A couple percent here, 3-4 % there; It's starting to add up...
Maybe presenting some opportunities, maybe not..?
That's about as good of a Forecast, as you can get from an Analyst or maybe even CGT...
Got another funeral to go to...a neighbor this time.
9-10 Friends, Family and neighbors within last couple months or so.

Are you sure you want to delete this comment?
DATA PROVIDERS
Copyright © 2014 Microsoft. All rights reserved.
Fundamental company data and historical chart data provided by Morningstar Inc. Real-time index quotes and delayed quotes supplied by Morningstar Inc. Quotes delayed by up to 15 minutes, except where indicated otherwise. Fund summary, fund performance and dividend data provided by Morningstar Inc. Analyst recommendations provided by Zacks Investment Research. StockScouter data provided by Verus Analytics. IPO data provided by Hoover's Inc. Index membership data provided by Morningstar Inc.
ABOUT
Top Stocks provides analysis about the most noteworthy stocks in the market each day, combining some of the best content from around the MSN Money site and the rest of the Web.
Contributors include professional investors and journalists affiliated with MSN Money.
Follow us on Twitter @topstocksmsn.