Profit from the coming boom in deepwater drilling
Oilfields opening up in Brazil, Mexico and Russia will lift key companies with harsh-environment expertise.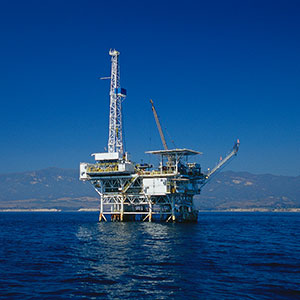 By Michael Shulman
Carl Icahn and investors won a battle this week with Transocean (RIG), the world leader in offshore and harsh-environment drilling, when Transocean agreed to boost its dividend to $3 a share. 
Even more important, Transocean agreed to spin off an MLP in 2014 through an IPO, giving shareholders a double victory and another channel for income.
End of story, right?
No, behind the news is a big takeaway for investors: a boom is coming in deepwater drilling, an industry in which Transocean is a key player. The prospects are enormous for the entire group of deep-water drillers and service companies specializing in harsh environments.
The investment opportunities abound, but the clues are found in far-flung machinations in Brazil, Mexico and Russia.
Billions of barrels of oil and profits ahead
Offshore drilling has been slowed by nationalism and national incompetence in these countries, but political pressures are pushing these recalcitrant nations into working to boost offshore oil production. The combined opportunity, offshore, from Brazil, Mexico and Russia is more than 100 billion barrels of oil. That means big profits ahead for off-shore drillers in deep and harsh environments.
Investors should study these key developments:
Brazil's auction
The company has just sold extraction rights to a deepwater find off the coast that could contain between 8 billion and 12 billion barrels of oil, making it the largest oil discovery in 40 years. Brazil granted permission to oil companies to begin the process of extracting oil and gas in very deep formations in a place called the Libra formation. 
It is going to be a very difficult place to drill. The water has a depth of 6,500 feet and the oil reservoir itself is another 5,000 feet below the ocean floor. Due to conditions set by the government, only four major oil companies, none based in the U.S., bid on the opportunity. It would be the largest field opened in the western hemisphere since a Mexican field opened 37 years ago. 
This auction should translate in the coming months and years into contracts for experienced off shore, deepwater drillers and, more importantly, put enormous pressure on rig construction and rig leasing prices. This can only be a great thing for the entire group deepwater drillers, the repository of the knowledge and experience required to access these fields.
Mexico's Cantarell field 
It's an aging oilfield off the coast of the Yucatan peninsula. Pemex, its owner, has seen output drop 80% over the decade due to lack of technical expertise to slow the decline, but that is about to change. Some 29 billion barrels of oil could now be recovered there using advanced offshore techniques for deepwater environments, according to Citi Research. The problem in getting to this oil, to date, has been the Mexican constitution, which bars giving up oil rights to non-Mexican companies. Legislation proposed by President Enrique Nieto, expected to pass in 2014, would open up drilling to foreign companies. This means great short-term prospects for companies such as RIG and Seadrill (SDRL); work on enhanced oil production offshore would probably begin immediately.
Russia's Arctic production 
Russian oil companies have signed with large majors such as ExxonMobil (XOM) and Eni of Italy to develop these fields in the offshore Arctic, although this will take a decade or more. Given rapid declines in production in Siberian oil fields and Saudi Arabia passing Russia as the world's No. 2 oil producer, there are no political issues in Russia inhibiting exploitation of these offshore fields
The question for investors is how soon, how much for the drillers?
Offshore drilling in harsh environments begins slowly -- you have to drill in an exploratory fashion before you begin to drill in earnest. That requires some work by companies such as RIG and SDRL. The approval in Mexico next year of foreign company involvement in enhanced oil recovery in existing fields is one short-term opportunity. That said, even the early stages of exploration and enhanced oil recovery will put pressure on offshore rig prices -- and that is the real benefit for investors.
Growing demand for deepwater rigs and services
Here is how it typically works. A field is discovered and there is a go-ahead to drill, first to find the best sites and then to begin real production. As this filters back to capital spending, companies build offshore rigs -- leasing them out and procuring commitment before they commit capital. This puts pressure on available resources, including capital, this pressure makes itself felt in prices and lease rates for rigs. Margins and profits expand.
Please note that the discussion here focuses on ultra-deep water (Brazil), deep water (Mexico) and harsh environment (Russia) drilling.
For investors who want a piece of this developing trend, Transocean and Seadrill are two of the bigger players in this arena. Other offshore drillers/rig operators are Noble (NE) and Ensco (ESV). Companies that provide services to offshore drillers and benefit from increases in exploration and drilling activity are Gulfmark Offshore (GLF), Hornbeck Offshore Services (HOS), Seacor (CKH) and Tidewater (TDW).
Michael Shulman does not own shares in any of the companies mentioned in this article.
More from Traders Reserve
Are you sure you want to delete this comment?
DATA PROVIDERS
Copyright © 2014 Microsoft. All rights reserved.
Fundamental company data and historical chart data provided by Morningstar Inc. Real-time index quotes and delayed quotes supplied by Morningstar Inc. Quotes delayed by up to 15 minutes, except where indicated otherwise. Fund summary, fund performance and dividend data provided by Morningstar Inc. Analyst recommendations provided by Zacks Investment Research. StockScouter data provided by Verus Analytics. IPO data provided by Hoover's Inc. Index membership data provided by Morningstar Inc.
ABOUT
Top Stocks provides analysis about the most noteworthy stocks in the market each day, combining some of the best content from around the MSN Money site and the rest of the Web.
Contributors include professional investors and journalists affiliated with MSN Money.
Follow us on Twitter @topstocksmsn.