Report: Yahoo in talks to buy Imgur
The photo-sharing site only has 10 employees, and it may be up for grabs.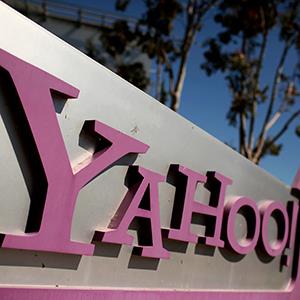 By Nicholas Carlson,
Business Insider

This fall, Yahoo (YHOO) began serious talks to buy photo-sharing site Imgur, a source with first-hand knowledge of those discussions tells us. 
Since she joined Yahoo in July 2012, CEO Marissa Mayer has acquired dozens of startups. Most of these acquisitions have been acqui-hires.
The buy that cost Yahoo the most was its $1.1 billion purchase of Tumblr. Yahoo bought Tumblr because it has a deeply engaged, youthful audience, that uses the product on mobile. It would buy Imgur for all the same reasons.
Imgur (pronounced "Image-er") was created in 2009 by Alan Schaaf, a student at Ohio University in Athens. He made the site "as a gift to Reddit," because he was annoyed at how hard-to-use so many of the Web's photo-sharing sites were.
In a message to the Reddit community, he wrote:
"I got fed up with all the other image hosts out there so I made my own. It doesn't force you to compress your images, and it has neat things like crop, resize, rotate, and compression from 10-100. It's my gift to you. Let's not see anymore imageshack/photobuck​et around here ;)"
In the years since, Imgur has actually grown larger than Reddit. The site crossed the 100 million user mark in September. That's bigger than Reddit's audience of 85 million, and up from 30 million at the beginning of 2012.
Those stats are according to The Atlantic's Megan Garber, who just wrote an excellent 3,000-word story about Imgur (the kind of positive, access-given story that comes out about a startup when it is fundraising or on the block).
Imgur is now based in San Francisco, where 10 people work for the company. It's not a huge business, but does generate some revenue through ads, memberships, and a new product its testing: sponsored images. Imgur also sells image-hosting capacity to other companies. One of its clients is Yahoo.
We don't know how much Yahoo wants to pay for Imgur.
Schaaf hasn't taken any venture capital, so he doesn't need to hold out for an Instagram-sized offer to make as much money as Instagram CEO Kevin Systrom  or Tumblr CEO David Karp made selling their venture-backed startups for about $1 billion each. (Sometimes its better to sell a startup for $20 million than $200 million.)
But it's unlikely Imgur can be had for cheap.
Three reasons:
Imgur would not be an aqui-hire for Yahoo.
Acqui-hires are something failed startups do when they have cool technology but not very many users. Imgur has decent technology and design (it's very easy to use), but it's main asset is all those users.

Imgur is "social." 
Barber's story on Imgur begins with an Atlantic story on Imgur begins with anecdote about how to users met and started dating through the site. Every image on Imgur accumulates "points" through votes up or down by its community of users. Schaaf told Barber, the average amount of "points" every image gets on the site is between 6,000 and 10,000.  

Imgur isn't going to run out of money any time soon. 
All Things D's Liz Gannes 
reports
 VCs are "are literally -- literally -- sliding term sheets under their door."
Our guess is Yahoo would have to offer something between $100 million and $500 million. But who knows in a world where Snapchat supposedly turned down a $3 billion offer from Facebook.
Acquisition talks fall apart all the time, and so could discussions between Imgur and Yahoo. 
It's unclear if Imgur wants to sell. Schaaf hasn't been looking for an exit. Before Yahoo came calling, Imgur hadn't even hired an investment bank.
Yahoo declined to comment on this story. 
More from Business Insider

If Yahoo does buy Imgur and you use it and love it...RUN RUN as fast as you can! Marissa Meyer has done nothing but ruin every visually based website she touches. Her draconian changes at FLICKR have sent sent tens of thousands of users running. Over 40,000 complaints about the new Flickr rebrand were ignored---and anyone who complains about the newer "awesomr" Flickr must be squashed. I have seen just abot every group (and I belong to over 100) die because the interface is crap for anyone not using the lastest greatest computer and browser.
She changed everything that was good about Flickr---cashed in a strong substantive community for a wannabe Facebook look. UGH.
She is going to monetize Tumblr with pop up ads, and all the cool kids are going to run away and find something new.
Go away Marissa Meyer, please stop ruining photography on the internet.
Are you sure you want to delete this comment?
DATA PROVIDERS
Copyright © 2014 Microsoft. All rights reserved.
Fundamental company data and historical chart data provided by Morningstar Inc. Real-time index quotes and delayed quotes supplied by Morningstar Inc. Quotes delayed by up to 15 minutes, except where indicated otherwise. Fund summary, fund performance and dividend data provided by Morningstar Inc. Analyst recommendations provided by Zacks Investment Research. StockScouter data provided by Verus Analytics. IPO data provided by Hoover's Inc. Index membership data provided by Morningstar Inc.
ABOUT
Top Stocks provides analysis about the most noteworthy stocks in the market each day, combining some of the best content from around the MSN Money site and the rest of the Web.
Contributors include professional investors and journalists affiliated with MSN Money.
Follow us on Twitter @topstocksmsn.