Scared? Don't bet on a falling sky
As folks fear their own shadows these days, Jamie Dimon's incisive words should urge you to take more risk.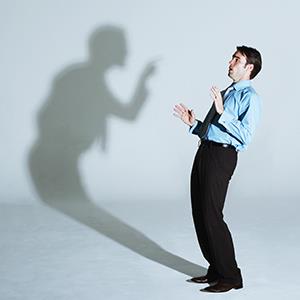 "It seems that just about everyone has become a risk expert and sees risk behind every rock. They don't want to miss it -- like they did in 2008. They want to be able to say 'I told you so.' And therefore they identify everything as risky."
That gem, one of many you can glean from JPMorgan Chase (JPM) CEO Jamie Dimon's annual letter, is meant to describe banking in America and in the world today.
However, it might as well have been meant for people who invest in the stock and bond markets these days.

Dimon's letter is chiefly about the post-recession landscape and how it has changed us -- or, more accurately, scarred us. Although he simply can't bring himself to say it, the massive and greedy screw-ups by businesses, particularly on the part of bankers, have led to a backlash against capital.
That, plus the partisan warfare in Washington, D.C., has produced a world in which everyone is scared of his own shadow. And bizarrely, given this litigious and harsh new world, where regulation does lurk everywhere and compliance costs are through the roof, people now believe it might not be worth investing in anything that's remotely risky. So confidence is low and fear of failing is both high and justified, outside of Silicon Valley.
Dimon backs up these points with dozens of sharp details. He cites everything from the amount of cash everyone holds and a seeming aversion to debt, the principal merchandise that a bank offers, to tax and immigration policies that make it daunting to do business in this country.
But I keep coming back to the notion of risk that paralyzes all but Silicon Valley and, in particular, the fear of risk among people who invest in U.S. capital markets. Put simply, managers of all sorts would rather cry wolf with the idea that there is a wolf -- they would rather say the sky is falling, betting on a falling sky -- than bet positively on the future.
That, more than anything else, is why stocks can go higher still. We just need to cling to cash, to shun debt and to try to look as if we've gotten it right for the next financial apocalypse, even as we just had one and we have ample controls to be sure it doesn't happen again. As long as we do all that, this market will continue to have too much pessimism to roll over.
It's ironic, but the pessimism seems plausible. Dimon does pay homage to a positive future, including an odd reference to Martin Luther King's beautiful line "The arc of moral universe is long, but it bends toward justice." But, despite that, he paints a picture that doesn't seem positive at all. Despite ample evidence, including myriad data points of catalysts that are potentially positive but extremely ethereal, if not gossamer, you want to take issue with his optimism. You want to disagree with him when he says, simply, "The world has been getting better, not worse."
Or, to put it simply, the pessimism seems placed, and not misplaced. The opportunities in spotting those who don't feel this way, then, only become even more bountiful.
Take Silicon Valley and the social, mobile revolution. Managers, as we know, periodically see such intense risk in these investments that they shun them on a dime. Opportunity. Or take oil and gas. Managers see such intense risk from government intervention that they turn against this fount of progress and profit in an instant. And it's all because they want to be able to say "I told you so" about Facebook's (FB) deal to buy WhatsApp, or the Permian Basin, or virtual reality, or the Eagle Ford shale. They don't want to believe, because if they believe, they will get caught with their pants down.
That's why this letter is a must-read. When taken in its entirety, it is a document that aids the bull, but it is filled with enough instances and data to provoke fear of even wanting to bet against risky investments such as stocks. In short, it is the perfect letter for the moment. It should force you to take more risk, as you actually don't want to be the one who fears what's lurking because, alas, it already lurked -- and it is now, mercifully, in the rearview mirror of reality.

Jim Cramer's Action Alerts Plus: Check out this charitable trust portfolio and uncover the stocks Cramer thinks could be winners. The portfolio is long JPM and FB.
More from TheStreet
DATA PROVIDERS
Copyright © 2014 Microsoft. All rights reserved.
Fundamental company data and historical chart data provided by Morningstar Inc. Real-time index quotes and delayed quotes supplied by Morningstar Inc. Quotes delayed by up to 15 minutes, except where indicated otherwise. Fund summary, fund performance and dividend data provided by Morningstar Inc. Analyst recommendations provided by Zacks Investment Research. StockScouter data provided by Verus Analytics. IPO data provided by Hoover's Inc. Index membership data provided by Morningstar Inc.
ABOUT
Top Stocks provides analysis about the most noteworthy stocks in the market each day, combining some of the best content from around the MSN Money site and the rest of the Web.
Contributors include professional investors and journalists affiliated with MSN Money.
Follow us on Twitter @topstocksmsn.