Share price drop makes ARM Holdings attractive
This is a classic long-term stock that has been sold off on a timing issue.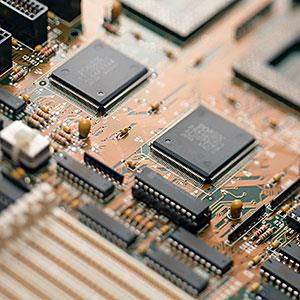 I'm going to use the selloff in
ARM Holdings
(
ARMH
) on disappointing third-quarter earnings to add this technology, intellectual property stock to my Jubak's Picks
portfolio
.
The New York traded ADRs fell 10.3% from Oct. 21-23. Even after Friday's move up to close at $47.95, the ADRs are off by more than 7% since Oct. 21. ARM Holdings is a classic great-long-term story stock that has been sold off on a timing issue that resulted in disappointing quarterly results. 
My advice: Look past the short-term story and pick up the long-term story at a temporary bargain.
Here's what led to the disappointment: ARM reported that sales had climbed 8% from the second quarter and 26% from the third quarter of 2012. At $287 million for the quarter, sales were comfortably above the Wall Street consensus of $270 million. Earnings at 511 pence (ARM is an English company) beat the consensus of 510 pence.
No disappointment so far, right?
The problem came in the breakdown of sales. ARM makes its money by licensing its technology to other technology companies and from the royalties it garners on each unit sold by its licensing partners. 
Licensing revenue was fine for the quarter -- in fact, it was great. ARM signed 48 licenses in the quarter at 24 different companies, including 11 companies licensing ARM technology for the first time.
However, royalty revenue came in at $122 million, $7 million lower than Wall Street expected for the quarter.
It looks to me like the miss on royalty revenue is totally explicable.
Apple
(
AAPL
) is a major ARM licensee and unit volumes of iPhones and iPads sold by Apple in the calendar second quarter lagged as consumers waited to buy until after the widely anticipated new product announcements in September and October. 
The irony in the miss and the selloff is that Apple announced huge new commitments to ARM licenses in the new iPhone and iPad. First, the company won a key slot in the new iPhone 5s for a 64-bit processor based on its design. Apple's use of ARM's technology in the A7 will result in a 20% hike to 60 cents from 50 cents in the royalties that ARM earns from every iPhone sale.
Second, Apple also announced that the new iPad, introduced just last week, will also use ARM technology and the A7 processor.
Think ARM might pick up all the unit volume and royalty revenue -- and more -- next quarter that it missed this quarter?
But the importance of Apple's move to ARM's 64-bit technology extends far beyond the increase in revenue that ARM will get from Apple.
Apple move has raised the bar for all of its competitors and I think we're already seeing a race to get 64-bit technology in cell phones and tablets across those markets.
For example, in the second quarter MediaTek, which has the biggest share of the chip market in China for smartphones, licensed the same 64-bit architecture from ARM that Apple has. MediaTek is the first designer of inexpensive systems on a chip for smart phones to license ARM's 64-bit technology. Considering that MediaTek is expected to record 48% of the Chinese market in 2013 and over 50% in 2014, ARM Holdings is looking at another big royalty boost as MediaTek builds that new technology into a new generation of chips.
And I don't think that this is the end of this string of good news (and higher royalties) for ARM Holdings. Apple's move to 64-bit technology (and the move of China's handset makers to that technology) will push
Android-phone-makers​
outside of China, such as global market share leader Samsung, to move to the new generation of 64-bit processors.
In the short-term, say the next quarter of two as volumes move up on Apple's sales of the new iPhones and iPads, I'm looking to see the ARM Holdings ADRs move up 15% or so to $56. From there the price will continue to trend upward but the pace will depend on how quickly other 64-bit products hit the market.

At the time of this writing, Jim Jubak didn't own shares of any companies mentioned in this post in personal portfolios. When in 2010 he started the mutual fund he manages, Jubak Global Equity Fund (JUBAX), he liquidated all his individual stock holdings and put the money into the fund. The fund may or may not own positions in any stock mentioned. 
The fund did own shares of Apple as of the end of June.
 For a full list of the stocks in the fund as of the end of the most recent quarter, see the fund's portfolio here. 

OMG, ARM has a PE of 59 and a market cap of $22.36 billion for sales of $650m which gives a P/S of 34. ARM makes no chips or other products they just license their chip designs and patents for a few pennies or less per chip produced by Apple, Nvidia, Qualcomm and others. The way I see it ARM should have a PS of no more then 6 which gives a market cap of $3.9 billion. Now we divide that by their 466 million shares and we get $7.72 PS. You want me to buy it at $48 PS, not happening.
Are you sure you want to delete this comment?
DATA PROVIDERS
Copyright © 2014 Microsoft. All rights reserved.
Fundamental company data and historical chart data provided by Morningstar Inc. Real-time index quotes and delayed quotes supplied by Morningstar Inc. Quotes delayed by up to 15 minutes, except where indicated otherwise. Fund summary, fund performance and dividend data provided by Morningstar Inc. Analyst recommendations provided by Zacks Investment Research. StockScouter data provided by Verus Analytics. IPO data provided by Hoover's Inc. Index membership data provided by Morningstar Inc.
ABOUT
Top Stocks provides analysis about the most noteworthy stocks in the market each day, combining some of the best content from around the MSN Money site and the rest of the Web.
Contributors include professional investors and journalists affiliated with MSN Money.
Follow us on Twitter @topstocksmsn.