So you missed big gains in 2013: Now what?
Look before you leap, and review the status of the bull market. Here are the questions to ask.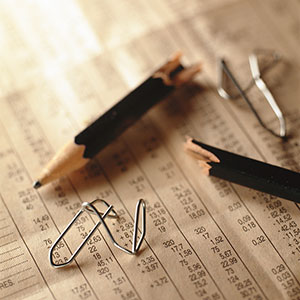 By Dave Moenning

To be sure, it has been an interesting year in the stock market. 
At the beginning of the year, almost no one saw gains of 20 to 30 percent for the stock market indices and most macro players continued to believe that the next crisis was right around the corner.
And yet with just a handful trading days left in the year, the S&P 500 (SPY), DJIA (DIA), Russell 2000 (IWM), and Midcap (MDY) indices all sit near all-time highs while the Nasdaq (QQQ) composite remains near the highest level seen since the tech bubble burst in the spring of 2000.
Worse yet for those who saw the glass as being at least half-empty 12 months ago, is the fact that 2013 did not provide many decent entry points.
Uh, it's a bull market
The fast-money types almost universally believe that the stock market is mean-reverting animal. Trends don't last and prices will always pull back to some special level that only they can see. "Buying strength is for chumps -- the smart money waits for a pullback to take a position" seems to be the battle cry among this crowd. How many times have you seen the geniuses on TV say, "We can't buy that here; wait for prices to come in."
Except, wait, oh, that's right, calendar year 2013 offered exactly two "dips" worthy of purchase -- and both came at times when there was a decent amount of uncertainty 
about the sustainability of the market's gains. In other words, it's been tough to get in. 
And because of this fact, a great many managers -- especially the two-and-twenty crowd -- have dramatically underperformed again this year.
Perhaps the key thing that many of Wall Street's masters of the universe got wrong this year is the fact that it's a bull market.
Despite the fact that there were two devastating bear markets (where the S&P plunged more than 50 percent both times) in the nine-year period between 2000 and 2008, the simple fact is this is how a bull market tends to act. Yet, unless an investor has been at this game for more than 15 years, they may not be familiar with the concept.
Advice providers experiencing gain regret
But one question: How's that static diversification doing? How's that exposure to the bond market, gold, and the emerging markets working out this year? The answer is that clients seem to be complaining about the money they didn't make this year. It's a little something known in the business as "gain regret."
Look before you leap

So here's the dilemma. A great many investors have missed out on some very good gains this year. And given that 2014 is right around the corner, it's time to make plans regarding next year's strategy.
Given that the tenets of behavioral finance are clearly in play here, it is a safe bet that many investors are going to want to up their exposure to the stock market in 2014.
Unfortunately, this is called "performance chasing" or investing in the "hot dot." In short, using such an approach is fraught with danger as investors wind up "buying high" and then "selling low" (giving up on a strategy or position if it doesn't do what they expect). And anybody with a functioning calculator can attest, such a strategy doesn't tend to work out very well.
Questions worth asking
So, before investors decide to make up for their mistake of being under-invested in the U.S. stock market in 2013 and bomb in for 2014, they may want to review the status of the bull market.
Some questions worth asking at this stage include:
How far do bull markets tend to go?

Are stocks overbought?

Is the market overvalued?

What's the risk?

When might the next bear show up?
Read more from Benzinga
DATA PROVIDERS
Copyright © 2014 Microsoft. All rights reserved.
Fundamental company data and historical chart data provided by Morningstar Inc. Real-time index quotes and delayed quotes supplied by Morningstar Inc. Quotes delayed by up to 15 minutes, except where indicated otherwise. Fund summary, fund performance and dividend data provided by Morningstar Inc. Analyst recommendations provided by Zacks Investment Research. StockScouter data provided by Verus Analytics. IPO data provided by Hoover's Inc. Index membership data provided by Morningstar Inc.
ABOUT
Top Stocks provides analysis about the most noteworthy stocks in the market each day, combining some of the best content from around the MSN Money site and the rest of the Web.
Contributors include professional investors and journalists affiliated with MSN Money.
Follow us on Twitter @topstocksmsn.