Stay calm as Twitter IPO frenzy builds
Given the many uncertainties -- and with Facebook as an object lesson -- wait until after the offering for the hype to die down.
Twitter
's
plans for an initial public offering, which of course were announced with a tweet, have sent the financial media into a tizzy that will only get worse as the appointed day nears.  
The deal, which is expected to value the microblogging site at more than $10 billion, has already ignited a battle between the New York Stock Exchange and Nasdaq over where the stock will be listed. Investors around the world are no doubt eager to get in on the biggest tech IPO since
Facebook
(
FB
)
.
But whether the reality will match the hype is hard to say.
There's little doubt that Twitter is profitable, though how much it earns is anybody's guess. Ramping up big sites can be expensive given the amount of equipment and personnel needed. According to The New York Times, analysts expect Twitter to net $600 million in revenue this year and $950 million next year. Whether it can maintain its current growth rates also isn't clear.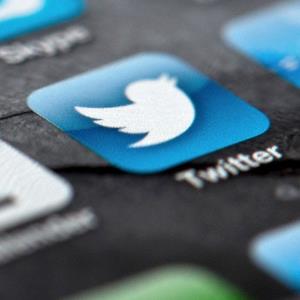 Twitter is keeping details of its finances secret because it qualifies under SEC rules as an "emerging growth company" with less than $1 billion in annual revenue and, therefore, isn't subject to the usual disclosures, at least not yet. It's pursuing this strategy to keep expectations in check. One reason Facebook's IPO was a flop was that Wall Street expected too much too soon from the social network.
Though Twitter is likely profitable, that's no guarantee the IPO will be a success. Facebook was swimming in cash when it first sold shares to the public last year, but the stock wound up tanking anyway and has only recently covered.
Wall Street has many questions for Twitter, such as how well its simple ad formats, such as "promoted tweets" are resonating with users and how much companies are willing to pay for them.  
The other challenge in Twitter's IPO is timing. IPOs are difficult for most individual investors to get in on, particularly with a hot company like Twitter because demand far outstrips supply. A better strategy for most investors might just be to wait until the frenzy dies down.
The hype around the stock will ebb eventually, and it will lose its luster with Wall Street. It happened to Facebook and to other one-time media darlings such as
Apple
(
AAPL
)
and
Google
(
GOOG)
. Only after the bubble bursts should investors with a high tolerance for risk buy Twitter shares.
Jonathan Berr does not own shares of the listed stocks. Follow him on Twitter @jdberr.

I am certain there will be price inflation - based on Supply vs. Demand.  But, is that a sustainable model?  The late 1990's told us a resounding NO.  Do they have a chance to keep acting as a normal "Stock" per prior models.  Only their advertising based revenues will tell.
My two cents?  All I see on these sites are insurance companies doing massive advertising, and Spammers.  You cannot swing a dead cat without seeing the gal from Progressive on every web-page.
Maybe it is the "new" model.  All things are based on advertising revenues rather than tangible product sales.  If so, I will have a very hard time putting my $$$ into a model like that.  Easily manipulated numbers, and nothing like pesky inventory to deal with...  Massive salaries and egos.
Maybe it is a great model.  But, if so, why isn't ABC or the WSJ a profitable stock model?  They are based on all advertising revenue - with small syndication income...  Massive salaries and egos - (Honey Boo Boo and the Kardashians?).
Just a thought... 

Here's the dirty little Secret that's rarely talked about concerning stocks and especially stocks like this. The Stock itself is a huge Form of Fiat Digital Cash that can be used to buy other companies with REAL earnings. That's why companies which are most time, losing tons of Money, can survive and actually over time, make a real Profit.

 Twitter, it wouldn't shock me in the least if this thing is a first day Moonshot. However, a ton of folks died, trying to make it to the moon. Once we got there, it's been over 40 years since we have gone back, Maybe........

This is a High Risk and High Reward stock, most folks know to tread carefully.


Are you sure you want to delete this comment?
DATA PROVIDERS
Copyright © 2014 Microsoft. All rights reserved.
Fundamental company data and historical chart data provided by Morningstar Inc. Real-time index quotes and delayed quotes supplied by Morningstar Inc. Quotes delayed by up to 15 minutes, except where indicated otherwise. Fund summary, fund performance and dividend data provided by Morningstar Inc. Analyst recommendations provided by Zacks Investment Research. StockScouter data provided by Verus Analytics. IPO data provided by Hoover's Inc. Index membership data provided by Morningstar Inc.
ABOUT
Top Stocks provides analysis about the most noteworthy stocks in the market each day, combining some of the best content from around the MSN Money site and the rest of the Web.
Contributors include professional investors and journalists affiliated with MSN Money.
Follow us on Twitter @topstocksmsn.