The 5 best stocks since Dow 16,000
These picks still have room to run if you understand what brought them to their heights in the first place.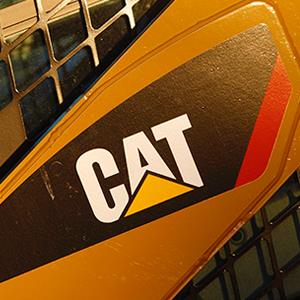 Sometimes you need to sit back and understand why a stock that has been terrific can go higher still and how there may be more points to be had if you are just willing to understand the bull case that brought the stock to an exalted level in the first place.
I say sit back because our natural inclination is to say "It's too late for the winners" and "I guess I missed them," which are words that could prove costly as stocks continue to power higher.
So, with Dow Jones 17,000 beckoning, why don't we scrutinize the bull cases for the crowned winners, the stocks that have moved up the most since Dow 16,000 back in November 2013. I think I can show you how the justification for buying these stocks is not only rational but eminently reasonable.

Five stocks -- Caterpillar (CAT), Disney (DIS), Intel (INTC), Merck (MRK) and Cisco (CSCO) -- are responsible for most of the Dow's performance from 16,000 to this vaulted level. Now, the natural thing is to say that the moves have been missed.
Let me take the other side of the trade.
First is Caterpillar, up 33 percent since Dow 16,000. Let me sell Caterpillar to you. Here's a stock that, despite the improving economy worldwide, particularly the domestic economy, has still not returned to levels seen since May of 2011 or February of 2012. That's despite a much better undertone to the U.S. economy and a possible stabilizing of the Chinese economy, as witnessed by the better-than-expected​ Purchasing Managers' Report earlier this week and some very strong activity in the Chinese stock market.
So, alas, no all-time high here. I think six months from now it is possible that the world's economies will look much better than they do now and CAT can earn $7 a share in 2015. That makes the stock cheaper than the average S&P company, with a much better balance sheet and a 2.5 percent dividend. The darned thing's a strong buy with any uptick at all in mining and is a buy right now considering the return of nonresidential construction in this country, as well as the booming oil and gas businesses worldwide. Plus, it remains a favorite short of the cognoscenti, a label you simply can't afford to have in an animal-spirited market like this one.
Next up, Disney, which has rallied 24 percent since Dow 16,000. OK, Disney's not a cheap stock, selling at more than 20x earnings. But let me ask you a question. If there is any large growth company that deserves to sell at a premium because of its consistency and its 20 percent compound annual growth, isn't it Disney? Some stock has to be worth more than the average stock doesn't it?
And Disney's got a lot going for it. Disney's got not one, not two, but three successful hit machines in Pixar, Marvel and, starting next year, Star Wars. These are consistent winners that generate amazing returns that can then be amortized over theme parks, merchandise and, of course, sequels. Think about Disney as a consumer products company. Do you really believe that Procter (PG) or Colgate (CL) can keep coming out with billion-dollar products every quarter as Disney's been doing? When you consider it like that, you have to wonder how you can not own Disney, especially when you know that CEO Bob Iger is in there buying any shares on weakness.
After that is Intel, up 22 percent since Dow 16,000. Ouch. Lots of people think they have missed Intel because it has gone from the mid-$20s to $30 and change. Is that really a huge distance to traverse, though? Is that such a black eye to have sat out when this stock did nothing for years and years? Forget that it was at $75 15 years ago. Just think that here's a company with a near-3 percent yield, a fabulous balance sheet and that sells at a discount to the average stock that has just reported much-better-than-exp​ected earnings and has indicated that there is more to come. Plus, it has new leadership in Brian Krzanich, who is done spending money for money's sake and is demanding a much higher return on investment. What's not to like, especially now that PC demand is strengthening? That's right, strengthening. That means gross margins will keep going higher and that's the holy grail of a higher Intel stock price. 
The fourth-biggest gainer since Dow 16,000? Merck, up 20 percent. At one time Merck was the world's most revered drug company with the best franchises in heart drugs, cholesterol and vaccines, among a host of other areas. It then fell on hard times and many thought it has lost its way, which is why it sells at a discount to the average stock in the S&P.
But Merck's woken up. It recently sold its consumer products division to Bayer for $14 billion, a business that a year ago in "Get Rich Carefully" I predicted could be worth as much as $10 billion and was scoffed at by many. It's got a considerable animal health division that could be a terrific standalone venture or could be acquired by Zoetis (ZTS), the Pfizer (PFE) animal health spinoff, at a price that's not nearly factored into the current stock price. I love that business. There's much less government scrutiny and much higher profits.
With that cash it could continue to buy back shares or it could raise the dividend. Or, perhaps, it could make an acquisition and change its tax status through a so-called inversion. This is a Merck that wants to make money for its shareholders and CEO Ken Frazier seems to have what it takes to shake up that staid and tired culture.
Finally there is Cisco, up 16 percent since Dow 16,000. Ignore that Cisco sold at $80 14 years ago. Don't think about how this $128 billion company was once the most valuable in the world. Instead, focus on the fact that it just reported a serious upside surprise with actual visibility for more of them ahead. Plus it's been buying back shares, paying a 3 percent yield and has a fantastic balance sheet.
I have been skeptical of Cisco because of its hit-or-miss reporting, but what seems different this time is that Cisco generated this most-recent upside surprise with sustainable orders from U.S. companies that need Cisco gear. Sure, this Arista Networks (ANET), up 13 points yesterday, could be nipping at Cisco's ankles. But, believe me, it's small potatoes compared to what happens when this juggernaut gets going. So, do you mind if I pay 12x earnings for a one-time growth darling that's got its groove back?
In other words, there are five stocks here that are so easy to justify owning, five stocks that would embarrass no one if they owned them, five stocks that are cheaper than they were not that long ago because their prospects are vastly improved. But the stocks are still reflecting harder times.
Now, just wait until I justify buying the worst performers in the Dow from when we were at 16,000 just a few short months ago. 
Jim Cramer's Action Alerts Plus: Check out this charitable trust portfolio for the stocks Cramer thinks could be winners.
More from TheStreet

Stock market prices are way way way too high

Pretty much the Fed Reserve is about ready to burst the stock market bubble by jacking up interest rates starting later this year. The reason is simple they need to get people to buy US T-bills after they quit buying US T-bills. At close to zero percent interest on US T-bills they are going to find that hard to do.

So expect interest rates to be above 10 percent by end of 2015.



It's hilarious that hucksters for the stock market fail to grasp that investors would pull back after the exposes of market manipulation were made public.  Printing of $7 trillion of counterfeit money + market manipulation + $18 trillion of debt + 28% inflation + stock market bubble looming + manufactured unemployment (as well as ALL 'gumnt' data) figures + MINUS % drop in economy first quarter (and another drop when 2nd quarter is released - then "adjusted") ...  How stupid can they think we are?i

Are you sure you want to delete this comment?
DATA PROVIDERS
Copyright © 2014 Microsoft. All rights reserved.
Fundamental company data and historical chart data provided by Morningstar Inc. Real-time index quotes and delayed quotes supplied by Morningstar Inc. Quotes delayed by up to 15 minutes, except where indicated otherwise. Fund summary, fund performance and dividend data provided by Morningstar Inc. Analyst recommendations provided by Zacks Investment Research. StockScouter data provided by Verus Analytics. IPO data provided by Hoover's Inc. Index membership data provided by Morningstar Inc.
ABOUT
Top Stocks provides analysis about the most noteworthy stocks in the market each day, combining some of the best content from around the MSN Money site and the rest of the Web.
Contributors include professional investors and journalists affiliated with MSN Money.
Follow us on Twitter @topstocksmsn.