The anti-aging stocks
Who's serving our youth-obsessed culture? Here's where to start your research.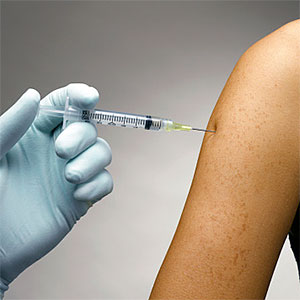 There's never been a better time to be in the business of peddling the fountain of youth.
Thanks in large part to retiring baby boomers -- who are spending their hard-earned pensions and 401(k)s on creams, pills, syringes, and deodorant-like sticks full of magic -- the anti-aging market will be a nearly $300 billion industry by 2015.
Taking into account that actual product efficacy is a mixed bag, following are a few of the paths the Western world is paving on its tireless quest to turn back the arthritic hands of time.
Human growth hormone
More energy. Tighter and more radiant skin. Increased lean muscle mass. Improved mood. A better sex life. These are the unbelievable benefits being attributed to human growth hormone (hGH).
Hollywood has apparently been lining up for shots of this stuff. Although it's supposed to be tightly regulated and reserved for patients with rare disorders like pituitary adenoma, doctors are injecting the A-listers and writing them prescriptions for products like
Pfizer
's (
PFE
) Genotropin, so they can conveniently shoot up hGH at home.
The market is also seeing hGH pop up in pill form. Vaguely
pharmaceutical-sound​ing
SanMedica International has an oral product called SeroVital-hgh. Nevermind that the FDA hasn't touched it with a 10-foot pole; it got all the endorsement it needed to fly off the shelves when Dr. Oz plugged it on his TV show.
Testosterone topicals
Jack Lemmon and Walter Matthau don't know how good they had it. If the incessant TV drug ads are any indication, being a grumpy old man is no longer an acceptable part of aging.
After age 30, men gradually stop beating their chests and are able to commit increasing brain power to subject matters not related to their sex life. . These are symptoms -- along with occasional, aforementioned grumpiness -- of the body's natural decline in testosterone production. They are also what make men grown-ups.
But underarm gels and solutions like
AbbVie Inc.
's (
ABBV
) AndroGel and
Eli Lilly
's (
LLY
) Axiron have been developed to fix "low T," a condition considered by some critics to be a
pharmaceutical-compa​ny-invented
syndrome. The risks run the gamut between cardiovascular distress and self-immolation.
Stem cell treatments
No longer just a breakthrough medicine for age-related diseases like cancer, spinal-cord injuries, diabetes, or Parkinson's, stem cell therapy is now being used to "treat" aging. Get a load of these surgical nuggets.
A cosmetic clinic in Beverly Hills tried to give a patient a face-lift by injecting the area around her eyes with the stem cells isolated from her abdomen fat during her tummy tuck along and some dermal filler. While it's a nice use of the
two-birds-with-one-s​tone
idiom, the more than $20,000 procedure generated brand-new bone fragments around her eyes.
Scientific American suspects dozens, if not hundreds, of clinics around the country are using similar stem cell treatments that are neither tested nor FDA approved and cost anywhere between $3,000 and $30,000. The StemGenex clinic in La Jolla, Calif., for example, will make you a natural Brazilian butt with your very own fat. And if stem cell clinics like Doral, Fla.'s Nuvocell do in fact become the gold standard for hair loss treatment, we'll all be fabulous at our own open-coffined wakes with lustrous, full heads of hair.
Anti-gray-hair pills 
It's tragic enough that we've been steadily losing the Florida panther to over-development in the South, but soon the US Fish & Wildlife Service may have another species to add to its endangered list: the silver fox.
In less than two years, the mass market will see the introduction of an anti-gray-hair pill from cosmetics company
L'Oreal
(
LRLCY
). What's currently a "watertight proof of concept" will be in full production by 2015.
Employing fruit extracts that mimic certain natural enzymes, in theory, the pill will prevent the buildup of hydrogen peroxide in hair follicles -- which causes oxidative stress and graying. "Prevent" is the operative word here. This isn't a gray-reversing supplement, so if you've already been sprayed with (as Bill Cosby put it) "God's graffiti," you're out of luck.
In fact, this treatment is really only designed for those still in the prime of their locks. Those who find complete success with the pill may have to start popping it a full 10 years before they anticipate going gray.
Wrinkle-fighters, fat-busters, breast enhancers and eyelash thickeners 
Like its trademarked name suggests, the science-based aesthetic product offerings from pharmaceutical giant
Allergan
(
AGN
) have the age-afraid around the globe covered from head to toe. After all, this company is the mother of Botox, which is expected to become a $3 billion market by 2018.
Also, as the creator of the original Lap-Band system, Allergan may be responsible for getting Chris Christie fit enough for a presidential bid in a few more years, and for giving Halle Berry a few more blockbuster movie nude scenes, thanks to the company's Natrelle breast implants and tissue expanders. Then there's Latisse for the weak-eyelashed among us and, last but certainly not least, a number of creams and lotions for the wrinkle-wrought.
More from Minyanville
DATA PROVIDERS
Copyright © 2014 Microsoft. All rights reserved.
Fundamental company data and historical chart data provided by Morningstar Inc. Real-time index quotes and delayed quotes supplied by Morningstar Inc. Quotes delayed by up to 15 minutes, except where indicated otherwise. Fund summary, fund performance and dividend data provided by Morningstar Inc. Analyst recommendations provided by Zacks Investment Research. StockScouter data provided by Verus Analytics. IPO data provided by Hoover's Inc. Index membership data provided by Morningstar Inc.
ABOUT
Top Stocks provides analysis about the most noteworthy stocks in the market each day, combining some of the best content from around the MSN Money site and the rest of the Web.
Contributors include professional investors and journalists affiliated with MSN Money.
Follow us on Twitter @topstocksmsn.