The best stock for the global food crisis
The emerging middle class means soaring demand. This little-known company offers an intriguing options play and solid long-term potential.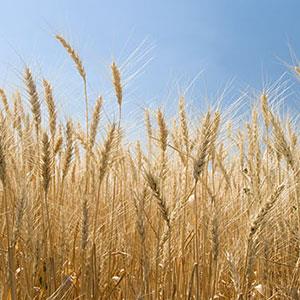 By Michael Vodicka
Despite the ongoing technological revolution in farming, Mother Nature has her limitations.
Nutrient-rich topsoil continues to erode, limited water resources remain depleted, and natural disasters continue to wreak havoc on production.
Compounding those issues, demand worldwide -- particularly from emerging markets -- is projected to increase drastically in the next few decades.
The United Nations estimates that the global population will grow from 7.2 billion to 10 billion over the next 30 years. That growth will come mostly from emerging markets. The population in developed countries is expected to stay about the same at 1.3 billion, but the combined population of the 49 least-developed countries is expected to double, to 2 billion.
That sets the stage for the emergence of a 3 billion-person global middle class that is going to need a lot of food. The U.N.'s Food and Agriculture Organization (FAO) projects food production will have to increase almost 70 percent in the next 30 years just to keep pace with demand.
Cashing in on a global food crisis
But investing in food companies is a terrible way to invest in the growing demand for food.
That's because rising prices at the grocery store are due in part merely to food manufacturers passing along higher input costs for ingredients to their customers. Higher input costs compress margins and mute the impact of revenue growth. And that ends up hurting food companies just as much as it hurts consumers.
A better way to cash in on growing demand for food is to invest deeper in the supply chain -- with a company that can benefit from rising commodity costs.
The company I have in mind is also in position to capitalize on high-growth emerging markets. That makes it a great way to cash in on growing demand for agricultural resources.
Bunge
(
BG
) is one of my favorite agriculture stocks.
The company specializes in buying, storing, transporting and selling agriculture commodities such as corn, beans and wheat. That makes Bunge a major supplier of ingredients to some of the world's largest food manufacturers and a key player in the global food supply chain.
It also gives Bunge unique pricing power.
Unlike food companies, Bunge actually stands to benefit from rising commodity prices. As a wholesaler, Bunge operates as an intermediary between agriculture producers and food companies. That gives it the scale to negotiate lower costs from its suppliers while at the same time driving higher sales volumes on the commercial side of its business with competitive pricing.
Bunge is also in position to capitalize on high-growth emerging markets. It's already a major player in South America, particularly Brazil. Bunge's agribusiness division, which accounts for about three-quarters of the company's revenue, has more than a third of its operating capacity located in South America and 12 percent in Asia, with operations in China, India and elsewhere throughout the Asia-Pacific region.
Its second-largest division, sugar and bioenergy, owns eight sugarcane mills in Brazil, making it one of the world's largest sugar producers. Sugar prices have been in a historic bear market for the last three years. That has weighed on the division's performance -- but sugar prices are back on the upswing.
There's also a short-term catalyst in place for Bunge: new CEO Soren Schroder. After taking the helm in the summer of 2013, Schroder has cut capital spending until financial results improve. He's also pursuing a share buyback program.
That attention to capital investing and expenses has Bunge on pace to deliver earnings growth of 34 percent in 2013 and another 25 percent in 2014. It also has Bunge trading just a pinch below its five-year high of $83.10.
But in spite of those gains, Bunge still looks like a great deal. Its forward price-to-earnings (P/E) ratio of 11 times is a discount to its 10-year average of 13 and 45 percent below its peer average of 19 times.
Bunge also pays a 1.5 percent dividend. That's not an eye-popping yield, but in a low-yield market, I'll be happy to take it.
Long-term pick -- short-term pop?
Clearly, Bunge is a solid pick for the long haul. But its shares are up about 20 percent in the past six months -- so I'm going to use one of my favorite options strategies to cash in.
Instead of buying shares near the all-time high, I am going to generate instant income by selling puts.
If Bunge continues to move higher, these options will expire worthless. That's good for us because it means that we'll have profited from Bunge's bullish trend with the income from our option without having to buy a single share.
Conversely, if Bunge falls below our strike price on the day our options expire, we'll be able to buy shares at a 13 percent discount from current levels. And since I'm bullish on Bunge's long-term outlook, that would be fine with me.
On Friday, Bunge closed at $81.50. This week, I recommend selling the BG APR 72.50 puts for $.70.
Selling these puts will generate immediate income of about $70 (each option controls 100 shares). This put will obligate me to buy Bunge at $72.50 if shares trade below that level on April 15.
Our April expiration is on the longer end of our target expiration between 45 and 60 days. But this trade is still well within our parameters and has a very high probability of success.
Although it's possible to buy long-dated options that expire in years, selling short-dated puts increases the probability the options I solid will expire worthless. I'm willing to accept the slightly lower premium that a short-dated expiration offers because I'd rather have lots of smaller winners than a mix of big winners and big losers.
My strike price of $72.50 is also close enough to being in the money to support a respectable premium while also carrying a low probability of actually being put.
Buying 100 shares of Bunge would cost $8,150. But to initiate the trade, I won't need the full $8,150. Most brokerage firms only require a 20% deposit to control the position. That puts my margin deposit for the Bunge trade at $1,630.
Action to take:
Here's how the trade looks if the options expire worthless.
That 4.3 percent return in a little more than 90 days compounds out to an annual gain approaching 17 percent -- without buying one share of Bunge.
Here's how the trade looks if I am put shares of Bunge.
Earnings dates:
Option premiums, just like stock prices, are affected by fundamental events. And an earnings report is one of the biggest. That's one of the reasons we'll always keep an eye on earnings reports for open positions. In this case, Bunge is scheduled to report fourth-quarter results Feb 13. With our option expiring in April, we'll most likely be holding our positions until expiration.
Michael Vodicka does not personally hold positions in any securities mentioned in this article.
StreetAuthority LLC does not hold positions in any securities mentioned in this article.
More from StreetAuthority

A "food crisis" on Earth? Pretty simple... if you can't plant some seeds wherever you live and give what sprouts your undivided priority until it yields... you deserve what's coming. Buy a stock? Are you kidding? Put the handheld device down, stupid. LIVE for once.
The financial tyranny is buckling, best to steer clear. 
"NEW YORK- U.S. consumer sentiment slipped in its first January measure, weighed by lowered expectations among lower- and middle-income families, a survey released on Friday showed.
The Thomson Reuters/University of Michigan's preliminary reading on the overall index on consumer sentiment came in at 80.4, down from 82.5 in December. It was below the median forecast of 83.5 among economists polled by Reuters.
"Upper-income households benefited from continued strong gains in income as well as increases in stock and home values," survey director Richard Curtin said in a statement. "Low- and middle-income households were mainly concerned about lackluster growth in employment and income, and anticipated less improvement in long-term prospects for the economy."
$$$$$$$$$
First, the decimal point is off... I could see about 8% of America being "confident". The rest are preparing for the inevitable crash. Upper income households? You mean-- targets. 
Has anyone actually figured out how long it will take to walk out of New York City to high ground? It has to occur to you fools that as we crash, the power goes first and all the indentured people you abuse- head for the city limits to take what the gangs left on you? Odds are, you will die of thirst or will eat something more toxic than usual before your week? walk reaches... where would you walk to? Put the i-phone down, snap out of it. Inevitable means-- inevitable.  
Are you sure you want to delete this comment?
DATA PROVIDERS
Copyright © 2014 Microsoft. All rights reserved.
Fundamental company data and historical chart data provided by Morningstar Inc. Real-time index quotes and delayed quotes supplied by Morningstar Inc. Quotes delayed by up to 15 minutes, except where indicated otherwise. Fund summary, fund performance and dividend data provided by Morningstar Inc. Analyst recommendations provided by Zacks Investment Research. StockScouter data provided by Verus Analytics. IPO data provided by Hoover's Inc. Index membership data provided by Morningstar Inc.
ABOUT
Top Stocks provides analysis about the most noteworthy stocks in the market each day, combining some of the best content from around the MSN Money site and the rest of the Web.
Contributors include professional investors and journalists affiliated with MSN Money.
Follow us on Twitter @topstocksmsn.