The pros and cons of buying a $200,000 stock
A piece of Berkshire Hathaway costs nearly as much as an average home mortgage. Is it worth a buy?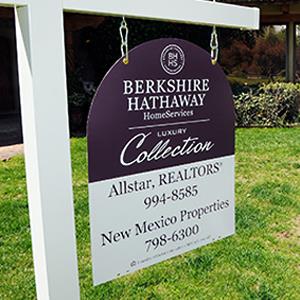 By Lawrence Meyers
Well, Warren Buffett has gone and done it.

Berkshire Hathaway's Class A shares (BRK.A) topped the $200,000-per-share level for the first time this week, putting a single share of BRK.A stock just under the level of your average home mortgage.
Now seems as good a time as any, then, to talk to the investing world's well-heeled and discuss the prospects of owning such an elite product.
Here are the pros and cons of owning Berkshire Hathaway at the bargain price of $200,000 per share:
Pro: There is no greater stock to own
Berkshire Hathaway is what I consider a "forever hold" stock. You can feel good and safe holding it for at least the next 30 years, at which point Warren Buffett will surprise the world by revealing he is, in fact, Methuselah. You also are holding a diversified conglomerate that has assets in just about every sector of the American economy, all managed by a guy who seems to generally know what he's doing when it comes to buying companies.
Con: The easy money has been made
I can't say this for sure, but after rising from $245 in 1980 to $202,000 today, that's something like a gazillion percent gain in 34 years. The market cap is $324 billion. Suffice to say, I don't think this dog will more than triple in the next 30 years.
Pro: One share costs $200,000
It prevents the rabble from owning a piece of the kingdom.
Con: One share costs $200,000
It prevents you from owning a piece of the kingdom.
Pro: You can buy B shares for $135
You can own a piece of the kingdom after all.
Con: You can buy B shares of $135
You are really nothing more than a serf. Basically, you are a second-class citizen hoping to pick up the scraps thrown from the King's carriage as he passes. You get no vote. You feel like a freeloader.
Pro: BRK.A will never split
You just keep watching the share price go up and up and up.
Con: BRK.A will never split
You'll never see that one share multiply into 1,000 shares in a 1,000-to-1 split.
Pro: You feel rich just by owning one share
What could be better than seeing a six-figure holding in your stock portfolio?
Con: You feel poor in a crash
If the market crashes by 50 percent as it did in 2009, you are going to feel the pain as that large number becomes much, much smaller.
Pro: You get to go to the annual meeting
Apparently, the Berkshire Hathaway annual meeting pass is one hot ticket. You get to see some old rich guy and his old rich colleagues talk about how great their company is. You get free candy, or something. You get to sit in a room with other cultists and ask a question of the old rich guy and feel as if you've arrived at some great moment in your life.
Even better, he'll answer in vague phrases about "buying value," "never selling" and "stocks are a good deal" . . . but never say anything specific.
Con: You have to go to Omaha
No dig against Omaha, but it's Omaha. You probably didn't get a direct flight. You probably had to overpay for your hotel room and ride from the airport. It's really flat. There are a lot of cornfields.
More from InvestorPlace
As of this writing, Lawrence Meyers was long Berkshire Hathaway. Uh... the B shares.
DATA PROVIDERS
Copyright © 2014 Microsoft. All rights reserved.
Fundamental company data and historical chart data provided by Morningstar Inc. Real-time index quotes and delayed quotes supplied by Morningstar Inc. Quotes delayed by up to 15 minutes, except where indicated otherwise. Fund summary, fund performance and dividend data provided by Morningstar Inc. Analyst recommendations provided by Zacks Investment Research. StockScouter data provided by Verus Analytics. IPO data provided by Hoover's Inc. Index membership data provided by Morningstar Inc.
ABOUT
Top Stocks provides analysis about the most noteworthy stocks in the market each day, combining some of the best content from around the MSN Money site and the rest of the Web.
Contributors include professional investors and journalists affiliated with MSN Money.
Follow us on Twitter @topstocksmsn.