These 5 stocks are flopping
While the market is up, these ugly picks are all down significantly in the past month.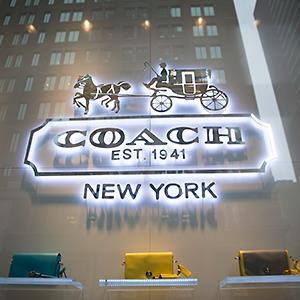 By Jeff Reeves
It has been a decent year, all in all, for the Standard & Poor's 500 Index ($INX).

The benchmark is up about 6.5 percent year to date, and a handful of picks, including Micron (MU) and Electronic Arts (EA), are up as much as 50 percent in 2014.
But after disappointing first-quarter numbers and negative guidance the norm for most stocks in the second quarter, we've started to see sentiment shift a bit and a lot more pessimism around the stock market.
Now, pessimism alone doesn't mean a crash and there are plenty of stocks still at or near all-time highs.
But there is indeed a group of stocks that are struggling now as we enter earnings season, and have momentum working against them big time.
Take these five flops in the S&P as proof:

Delta (-8 percent in past 30 days)

After the merger last year between American Airlines (AAL) and US Airways, it was thought that all carriers would benefit from decreased competition and higher fares. Well, that might have been true a few months ago . . . but as oil prices have spiked, passenger metrics have fallen and some flights to regions like Venezuela have been curtailed, Delta Air Lines (DAL) has run into some big trouble lately.

Coach (-12 perent)

Coach (COH) is the worst-performing stock in the S&P 500 this year, with a gut-wrenching loss of nearly 40 percent. But don't go bargain hunting just yet in this stock, which is clearly cheap for a reason. A huge 21 percent decline in U.S. same-store sales last earnings report started the descent for this fashionable stock . . . and fear of continued pressure in the next earnings report has pushed COH stock down materially in the last few weeks, too.

Marathon Petroleum (-8 perent)

One of the many refinery stocks that went on a tear from mid-2012 through the end of last year, Marathon Petroleum (MPC) still is sitting on a tremendous long-term return of 75 percent over the past two years. However, news that President Barack Obama will start allowing crude oil exports has weighed on this sector big-time recently. That's because domestic oil has traded at a significant discount to the average global price of crude, and that has led to better margins for domestic refineries like MPC. Going global with U.S. supplies will normalize that spread -- and pinch margins at Marathon as a result.

Valero (-6 percent)
Marathon Petroleum's past success and current troubles are shared by fellow refiner Valero Energy (VLO). The stock has soared 130 percent in the past two years -- well more than double the S&P 500 -- but has faded fast in the past 30 days.

Darden (-12 percent)

The pain and suffering of Darden Restaurants (DRI) is well-documented, what with the sale of struggling seafood joint Red Lobster and continued weakness at its Olive Garden chain. Darden has been choppy but stagnant since 2011 ... however, in 2014 investors seemed to lose all patience. Shares are down 16 percent this year, with much of that coming in the last 30 days as hopes of a turnaround look dim for this struggling restaurant operator.
More from InvestorPlace
Jeff Reeves is the editor of InvestorPlace.com and the author of The Frugal Investor's Guide to Finding Great Stocks. As of this writing, he did not hold a position in any of the aforementioned securities. Write him at editor@investorplace​.com or follow him on Twitter via @JeffReevesIP.


A "Quality reputation" is earned. Darden and Coach revolve in different worlds but both share the mistake of aiming for market center and not to the highest level of quality. Darden's decline with two awful restaurant chains whose aim is "just above mediocre" is appropriate. Everyone wants a good value for their dollars, which do not need to be served as soft pasta in bland marinara sauce or all-you-can-eat mushy, second-quality shrimp. In their drive to compete in the casual dining space, Darden has a customer base that tends to repel the "UMC" customer who has more choices. Our last visit (key word = 'last') seemed like eating in a McDonald's dining room with better napkins. It was not pleasant or relaxing, while the soft tasteless food just topped off the experience. Coach has also lost their valuable "premium" customers by outsourcing from USA and European manufacturing to China. Does Coach know their customer base? The implied prestige of a purse, bag or accessory is as important as the perceived quality of the item. This is not a stereotype but a fact, and Coach's attempts to gain a larger market share have alienated those recurring buyers who actually want exclusivity and not commonplace items.

Coach reminds me of Beanie babies , a lot of hype that drove up totally unrealistic figures on an item that cost 25 cents to make . I know people like to have "their stuff" , but 100's (or thousand's) of dollars for a handbag/purse is really way out there when I bet they are made for $10 or less . Same goes for sneakers that people pay BIG bucks for , just because an athlete (or whoever) puts his name on them .  And people wonder why they don't have money for gas , mortgage , food etc .  Seems like priorities are way out of order today ,  JMO

Wow!  I find it hard to understand that Marathon and Valero are down 8 and 6 percent respectively. I can't remember the last time an oil company had a bad quarter or year.  Everytime there's a hickup somewhere in the world prices at the pump jump up (even though the gas is already in their underground tanks).  One of the biggest consumer rip-offs today.  Don't worry, retailers jack the prices up of merchandise already on their shelves too.  It's the consumer who suffers, not the merchants who control the prices.  So much for supply and demand.

Darden's customer base is so old that they are literally dying off on them and they have failed to bring in a younger demographic. The way to do this is to relocate to downtown areas where people are willing to pay a premium for their product instead of being near all the other chain restaurants. Red Lobster can't compete with Long John Silver's next door or in Florida surrounded by a dozen better seafood restaurants. Red Lobster needs to close failing stores and re-open in areas with a younger demographic and a theme. Coach is hurting because most Americans are undereducated, underemployed and can't afford the product. Focus on your overseas customers or in China more. Oil companies can go straight to hell as far as I am concerned. Big Oil needs to die. We need to quickly accelerate building off-the-grid homes, new charging stations and raising production of electric cars to be truly energy independent. If I was a dying restaurant chain or oil company I would be asking the GOP Tea Party Congress why they haven't done a single thing to help our country in eight years. Progress is going to come with or without them --- the GOP are crooks.
Are you sure you want to delete this comment?
DATA PROVIDERS
Copyright © 2014 Microsoft. All rights reserved.
Fundamental company data and historical chart data provided by Morningstar Inc. Real-time index quotes and delayed quotes supplied by Morningstar Inc. Quotes delayed by up to 15 minutes, except where indicated otherwise. Fund summary, fund performance and dividend data provided by Morningstar Inc. Analyst recommendations provided by Zacks Investment Research. StockScouter data provided by Verus Analytics. IPO data provided by Hoover's Inc. Index membership data provided by Morningstar Inc.
ABOUT
Top Stocks provides analysis about the most noteworthy stocks in the market each day, combining some of the best content from around the MSN Money site and the rest of the Web.
Contributors include professional investors and journalists affiliated with MSN Money.
Follow us on Twitter @topstocksmsn.