Time to short Tesla?
The electric car maker has to fire on all cylinders to meet expectations of its current inflated price.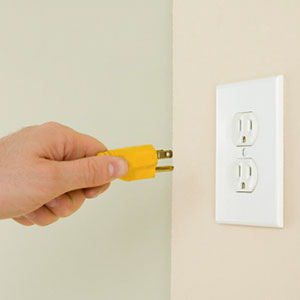 Reflexivity. It's a term coined by world famous investor George Soros, who argues that different principles apply in markets depending on whether they are in a "near to equilibrium" or a "far from equilibrium" state. 
Soros argues that when markets are rising or falling rapidly, they're typically marked by disequilibrium rather than equilibrium, and that the conventional economic theory of the market (the "efficient market hypothesis") does not apply in these situations. Markets are irrational and inefficient.
The main reason is that they are traded by people, and people tend to get overzealous in either direction. They get excited about a market or trend, think that the current situation in that market or trend will continue forever, and push a stock or market too far in one direction. 
The classic example are bubbles, such as the Internet bubble in the late '90s or the housing bubble. In these cases the markets went up too far, then "reflexed" to the downside.  
This, of course, can also pertain to undervalued sectors which then, in turn, overshoot to the downside then reflex to the upside. The 2002 and 2008 bottoms were examples. During those periods the markets had reflexed from their highs then overshot to the downside, especially in the case of the March 2009 
S&P 500 Index
 (
INX
) bottom. 
Armageddon had been priced into the markets as they overshot to the downside. They promptly began to rally and more than doubled in the following four years.    
This can often happen in a stock as well. In the '90s there was a company called Iomega which made technology for external hard drives -- a big thing at the time as most computers did not have a huge amount of memory. The stock soared thousands of percentage points and then crashed to almost nothing as the company priced in future growth that was just not there. The history of the market is filled with flash-in-the-pan stories such as this. 
I think a stock that is increasingly looking like it's overvalued is 
Tesla Motors 
(
TSLA
). Electric cars are going to gain market share in the coming years. However, they are still in their very early stages of development. Recently, Tesla has been on a tear. After trading as low as $26 per share last year, the stock has skyrocketed to as high as $173 per share this year.  Sales of the car are beginning to increase. Year to date, more than 4,700 cars have been sold in California -- meaning Tesla outsold Jaguar, Land Rover and Porsche in the Golden State.  However, the problem is that number is still minuscule on a long-term basis. For example, the two largest sellers of cars in California are 
Toyota 
(
TM
) and 
Honda 
(
HMC
), which have sold 157,000 and 100,000 cars, respectively, year to date!  
Now, there are all sorts of questions you can ask when it comes to Tesla: How big is the market for $80,000 electric cars? Where is the input infrastructure (such as pumps at service stations) for these cars? However it seems no one likes to ask common sense questions like these while a stock is hot. 
With a price of  $167 per share, Tesla has a market cap of nearly $20 billion.  For comparison, Ford has a market cap of $62 billion,
 General Motors
 (
GM
) has a market cap of $45 billion, 
Fiat 
(
FIATY
) has market cap of just over $9 billion, and India's 
Tata Motors 
(
TTM
) -- which owns the Jaguar and Land Rover brands -- has a market cap of $14 billion. 
Do you really think that Tesla, at the moment, is worth one-third of Ford, one-half of GM, or nearly Tata and Fiat combined? 
The stock has discounted huge growth. It has to fire on all cylinders to meet expectations of its current inflated price. 
The company has been a short seller's nightmare, climbing to new high after new high.  However, I think that a prudent investor in the coming weeks and months would look to buy some long-dated out-of-the-money LEAP put options to play a potential downturn in the company's stock price, which may return to more realistic valuations.
Also from Minyanville
DATA PROVIDERS
Copyright © 2014 Microsoft. All rights reserved.
Fundamental company data and historical chart data provided by Morningstar Inc. Real-time index quotes and delayed quotes supplied by Morningstar Inc. Quotes delayed by up to 15 minutes, except where indicated otherwise. Fund summary, fund performance and dividend data provided by Morningstar Inc. Analyst recommendations provided by Zacks Investment Research. StockScouter data provided by Verus Analytics. IPO data provided by Hoover's Inc. Index membership data provided by Morningstar Inc.
ABOUT
Top Stocks provides analysis about the most noteworthy stocks in the market each day, combining some of the best content from around the MSN Money site and the rest of the Web.
Contributors include professional investors and journalists affiliated with MSN Money.
Follow us on Twitter @topstocksmsn.