TV as we know it is dying
Young people aren't embracing this American institution the way they used to. That's why I'm targeting this stock as a short candidate.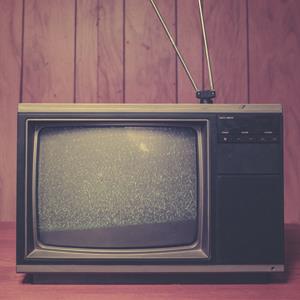 By David Goodboy
In America, television is an institution -- but at my house, neither of my teenage sons have much interest in it.

I've told my sons about how, when I was young, nearly everyone spent a good deal of their free time watching TV despite the small number of channels available. At my house, we have a "smart" TV with hundreds of channels -- but my sons say they find TV boring, as do all their friends.
On occasion, they'll watch a sporting event or another program, but overall there is zero interest in the electronic box that captured my generation's imagination. The scripted, non-interactive nature of television holds little attraction for today's youth, who have grown up with the Internet and various forms of digital entertainment.
Because I'm always thinking about how to profit from new trends, I wondered whether my sons' opinion was signaling the death of television. What my research found has led me to firmly believe that TV viewership is on an irreversible downward slide.
While the collapse of this cultural institution will be slow, I have identified a side play to this decline that I think will continue to suffer, creating an ideal short investment.
Before I get to this stock, it's crucial to note that despite declining viewership levels over the past several years, the stock prices of the major media companies like
Disney
(
DIS
) and
CBS
(
CBS
) have risen dramatically over the same time.
Although the retracement may have recently started, declining viewership has not hurt the stock prices so far in the leading names. If viewership is plunging, why have traditional media stocks soared?
This disconnect appears to be directly tied to increased revenue from higher rates for advertisers and subscribers alike -- but this model is unsustainable. A shrinking audience means advertisers will get less bang for their buck, which means they'll be less willing to pay the high rates charged by media companies. This will likely lead to a drop in their revenue, as well as their stock prices.
Based on the evidence, the gravy train is over for these traditional media companies. I expect the downtrend to continue slowly over the next decade.
With this said, there is a company in the TV business that I think makes a solid short right now: the digital TV recording company
TiVo
(
TIVO
). While not directly in the TV business, TiVo relies on the shrinking TV audience for its survival.
Founded in 1997, TiVo is known for developing the first commercial digital video recorder. It has a market cap of $1.4 billion and $1 billion in cash on hand, and posted revenue of just over $406 million last year. The company also just announced a record 4.5 million subscribers. In addition, talk of a potential buyout by
Netflix
(
NFLX
) has buoyed shares a little off of $11.50 support. However, TIVO has lagged well behind the broader market over the broader market over the past 52 weeks with a 2.8 percent gain.
No doubt, TiVo has a decent balance sheet. (Indeed, my colleague David Sterman
has long been bullish on the company
.) However, the headwinds of the dying TV audience will simply be too harsh to overcome. It doesn't matter how great a company's numbers are or how strong its patent stable is when the business it is built upon is dying. It is equivalent to being the best at making wagon wheels -- right before the advent of the automobile.
Risks to consider:
While I expect TiVo to lose half its value or more within the next 18 months, a buyout or other bullish event could occur. In addition, while the downward trend is evident, no one can estimate exactly when TV will reach the point of being unprofitable. I am 100 percent convinced this will happen, but it's impossible to time. Always use stop-loss orders and remember that shorting has its own risks.
Action to take:
Short shares on a daily close below the support line of $11.50 or on another bounce touching the $12.25 line. I recommend stops just above the 200-day simple moving average at $12.57 for both potential entry levels. I expect to see TiVo trading in the $5 range within 18 months.
David Goodboy does not personally hold positions in any securities mentioned in this article.
StreetAuthority LLC does not hold positions in any securities mentioned in this article.


More from StreetAuthority

"it's the commercials stupid".
no one wants to watch the commercials.  they tear apart the flow of any series episode or movie. 
TiVo 's biggest value was being able to delete or skip thru commercials.  just like the old VCR. 
with many ways to now view shows with NO COMMERCIALS, people simply find them.  Al La NETFLIX. 
kids are not against viewing TV.  they stare at glowing screens more than anyone else every did.  they just don't want COMMERCIALS!
~ which flows toward the ads and ad revenue that people think websites have as such revenue potential.  but people DO NOT WANT COMMERCIALS!

Advertisers are killing classic TV just like they did free TV. Who wants to pay $50-100 a month to watch commercials for products and services I'd never want not to mention those lying politicians that steal my TV time during elections. College and professional sports are also total rip offs. I can browse, research and read on the web much more efficiently and totally ignore or turn off all advertising.

Right on target. Way to much commercial time. Commercials interjected at times that reduce the flow of the programs. The commercials are beyond stupid. People pay way to much for TV reception service to put up with commercials.
There are other alternatives which continue to improve and provide program viewing without the commercial hassle.  
The moment someone comes up with an intuitive InternetTV application, that is simple enough for even 'grandma' to understand and use, it's over for CableTV.
My son spends most of his time watching YouTube, where there is limited commercial interruption, AND he can select exactly what he is interested in.
A lot of people I know bitTorrent shows shortly after they come out, expressly to avoid the commercials.
Others I know use the Internet based TV options that, while cumbersome, are certainly much less expensive than Cable, where you end up having to pay hundreds per month to get the channels you want, and where probably 80 to 95 percent of the other channels you have little to no interest in.
Commercials and Cable subscription packaging/pricing is killing TV.


I agree with all the comments.  In my local area I would have to spend over $100 for cable
TV.  I have better things to do with my money.  I have Amazon Prime and can stream most
of what I want to watch.  People are smarter consumers now with so many choices.  If its
the end of TV not sorry here, they brought about their own demise.
Are you sure you want to delete this comment?
DATA PROVIDERS
Copyright © 2014 Microsoft. All rights reserved.
Fundamental company data and historical chart data provided by Morningstar Inc. Real-time index quotes and delayed quotes supplied by Morningstar Inc. Quotes delayed by up to 15 minutes, except where indicated otherwise. Fund summary, fund performance and dividend data provided by Morningstar Inc. Analyst recommendations provided by Zacks Investment Research. StockScouter data provided by Verus Analytics. IPO data provided by Hoover's Inc. Index membership data provided by Morningstar Inc.
ABOUT
Top Stocks provides analysis about the most noteworthy stocks in the market each day, combining some of the best content from around the MSN Money site and the rest of the Web.
Contributors include professional investors and journalists affiliated with MSN Money.
Follow us on Twitter @topstocksmsn.