Warren Buffett gets schooled by his own picks
The investment managers hired by the billionaire are now beating him in returns for the second year in a row. Here's what they bought.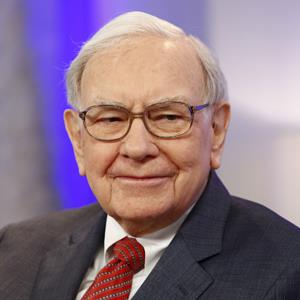 By Anupreeta Das,
The Wall Street Journal

The pupils are beating the master at Warren Buffett-led Berkshire Hathaway (BRK.A). 
Two investment managers, hired by the 83-year-old billionaire in recent years as part of his succession plan, each posted returns last year that outdid both Buffett's performance as Berkshire's top stock picker and the Standard & Poor's 500 Index ($INX), according to people familiar with the matter.
The 2013 returns mark the second year in a row that the two men beat the broader market gauge, which gained 32 percent including dividends last year, as well as their boss. The people wouldn't say by how much the two outperformed the market in 2013, but the year before, they each beat the S&P by a double-digit margin, Buffett (pictured) said in his 2012 annual letter to shareholders.
The younger managers' strong performance is further proof that Buffett "hit the jackpot" with their hires, as he said in his last letter. The 83-year-old billionaire investor hired Todd Combs and Ted Weschler to eventually manage all of Berkshire's investments once he is no longer at the helm, although he has no plans to step down.
Meanwhile, Buffett fell short of his own performance target for the conglomerate for the first time since the Omaha, Neb., native took control of Berkshire in 1965.
Buffett has long said he aims to increase Berkshire's net worth faster than the S&P 500's gains over the previous five-year period. Thanks to the index's robust gains in 2013, Buffett will fall short of that goal, according to analysts as well as calculations by The Wall Street Journal.
Buffett warned shareholders that he expected to fall short of the measure, though they are unlikely to hold it against him: Berkshire shares gained about 30 percent last year and are trading at a premium to book value, a measure of the company's net worth.
The investor plucked his investment managers from relative obscurity. Combs, 42, ran a $400 million Connecticut hedge fund before he started work at Berkshire in 2011. He has beaten the S&P 500 three years in a row.

Weschler oversaw a $2 billion Charlottesville, Va., firm and joined Berkshire in 2012. Weschler, 52, also had previously bid more than $5 million in charitable auctions to have private lunches with Buffett.
In a phone interview, Buffett said the two managers -- whom, along with his financial assistant, Tracy Britt Cool, he calls the "three T's" -- now do much more than just pick stocks. 
"They have helped Berkshire in significant ways that are not directly connected with investment management," he said. "They'll both be huge assets for decades to come."
Buffett, Berkshire's chief executive and chairman, also gave them more money to play with. Combs and Weschler are each beginning 2014 with more than $7 billion to manage, up from about $3 billion each at the beginning of 2012, according to the people familiar with the matter.
Both men are expected to take a larger role in overseeing the company's affairs, including acquisitions, in coming years.
At $14 billion or so, the investments picked individually by Combs and Weschler make up a small slice of Berkshire's massive U.S. portfolio of more than $100 billion. But the rapid increases in assets under management indicate Buffett's growing faith in their ability to spot winners.
Their involvement in Berkshire's business dealings outside of investments is important because Berkshire's stock portfolio is only part of the conglomerate's overall value. Berkshire is a gigantic entity that also owns insurance operations, manufacturing and retailing businesses and one of the largest U.S. railroads.
The two managers have mostly bought positions of less than $1 billion, which are small compared with the multibillion-dollar positions in Berkshire's "Big Four" stocks -- Coca Cola (KO), American Express (AXP), Wells Fargo (WFC) and IBM (IBM). 
Picked by Buffett years ago, these four stocks collectively represented about $58 billion, or more than half of Berkshire's portfolio, at the end of the third quarter. Berkshire doesn't report its fourth-quarter stock holdings to regulators until next month.
Many of the stocks picked by Combs and Weschler significantly outpaced the S&P 500 in what was the strongest year for U.S. stocks in 16 years.
Buffett has said that most of the small positions in Berkshire's portfolio of 43 stocks are likely investments made by either manager, while the large ones are his.
For example, shares of satellite TV operator DirecTV (DTV), a favorite of both managers, rose 34 percent in 2013. As of the end of the third quarter, Berkshire owned about 36.5 million shares, or nearly 7 percent of the company, valued at $2.2 billion.
Shares of credit card companies MasterCard (MA) and Visa (V), also likely among the stocks picked by the managers, rose 64 percent and 43 percent respectively last year.
"Those gentlemen are being allowed to practice stock picking the way Warren did . . . and run a concentrated equity portfolio," said Bill Smead, whose Smead Capital Management owns 197,005 Berkshire Class B shares.
Smead said that DirecTV and DaVita Healthcare Partners (DVA), a dialysis-treatment company that is an investment of the two managers, resemble the kind of "toll-bridge" companies Buffett has talked about  -- businesses that collect "tolls" customers must pay to access an essential product or service.
That Berkshire fell short of Buffett's self-imposed target likely reflects the conglomerate's large size rather than a flagging performance.
With Berkshire's market value approaching $300 billion and more of its net worth tied to operating businesses rather than its stock portfolio, it has gotten harder for the company to get a big percentage gain in net worth expressed in book value per Class A share, Buffett's preferred yardstick.
Since 2009, the S&P 500 has registered double-digit percentage gains every year except 2011 for a total five-year return of more than 128 percent. By comparison, Berkshire's book value per share, a measure of assets minus liabilities, rose roughly 80 percent from the end of 2008 until the third quarter of 2013. Buffett said in his last annual letter that he would fall short of his five-year target if the index continued to do well.
More from The Wall Street Journal
DATA PROVIDERS
Copyright © 2014 Microsoft. All rights reserved.
Fundamental company data and historical chart data provided by Morningstar Inc. Real-time index quotes and delayed quotes supplied by Morningstar Inc. Quotes delayed by up to 15 minutes, except where indicated otherwise. Fund summary, fund performance and dividend data provided by Morningstar Inc. Analyst recommendations provided by Zacks Investment Research. StockScouter data provided by Verus Analytics. IPO data provided by Hoover's Inc. Index membership data provided by Morningstar Inc.
ABOUT
Top Stocks provides analysis about the most noteworthy stocks in the market each day, combining some of the best content from around the MSN Money site and the rest of the Web.
Contributors include professional investors and journalists affiliated with MSN Money.
Follow us on Twitter @topstocksmsn.